UIW Celebrates Conclusion of $100 Million Fundraising Campaign
November 22, 2022
"Their Journey, Your Legacy" Campaign Reaches Goal in Five Years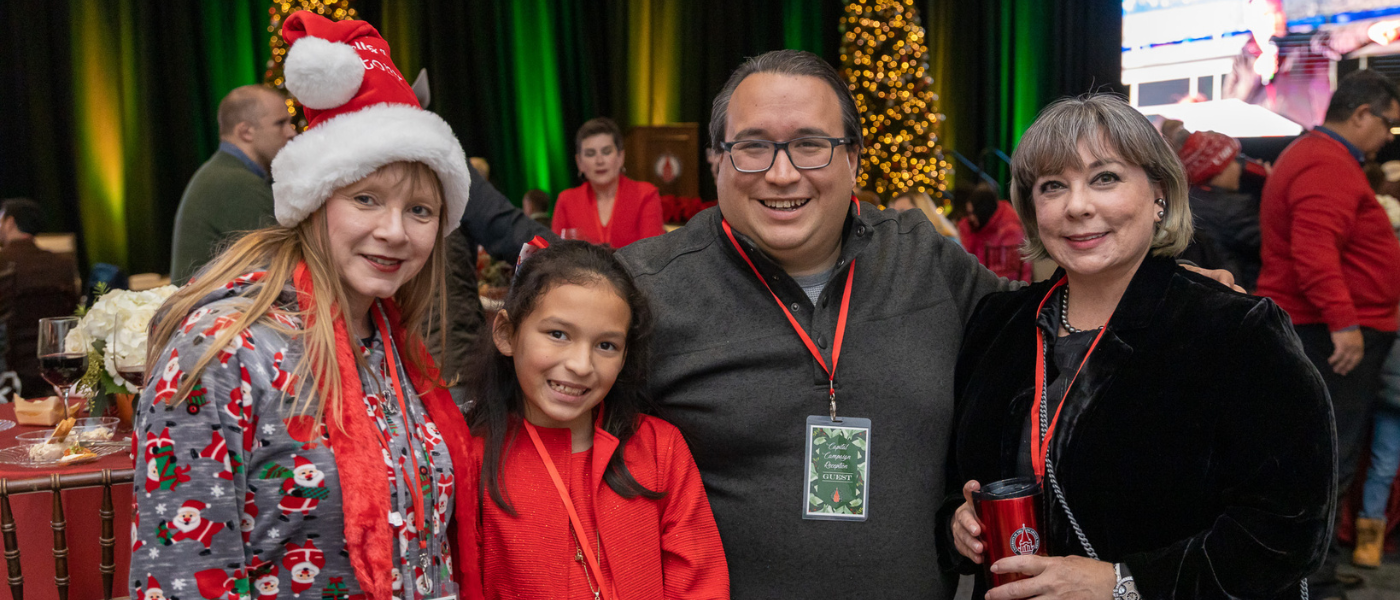 San Antonio – The University of the Incarnate Word (UIW) is proud to announce that it surpassed the $100 million dollar mark during its "Their Journey, Your Legacy" fundraising campaign which was started five years ago. The University shared the news at a reception for alumni and friends during UIW's annual Light the Way Holiday Festival on Saturday, Nov. 19 on the Broadway campus.
"Our Mission calls us to ready students to be people with the education, integrity and faith to respond to the needs of a fast-changing world," says UIW President, Dr. Thomas M. Evans. "As healthcare professionals, teachers, business professionals, creatives and more, they do just that. Yet, for many students, the UIW education that prepares them to be lights in the lives of others would be out of reach without our supporters. That's what makes the success of the 'Their Journey, Your Legacy' campaign so important and we are forever grateful to all those who have helped us reach this goal."
The "Their Journey, Your Legacy" campaign has raised $100,423,516. Of those funds, $30 million supported student scholarships and $60 million supported faculty research and development. The balance will support facility enhancements.
"The generosity of our UIW family during this fundraising campaign has been nothing short of amazing," says UIW Board of Trustees Chairman Jack Lewis III. "Our goals were lofty and our alumni and friends helped achieve them. They share in our Mission to educate concerned and enlightened citizens of the world and it is because of them that we will continue on the path laid out for us by our founders, the Sisters of Charity of the Incarnate Word. I cannot thank our alumni and friends enough for helping us achieve this record-breaking milestone."
Watch this video for more information on the campaign: