November 9, 2022
UIW band director has workbook published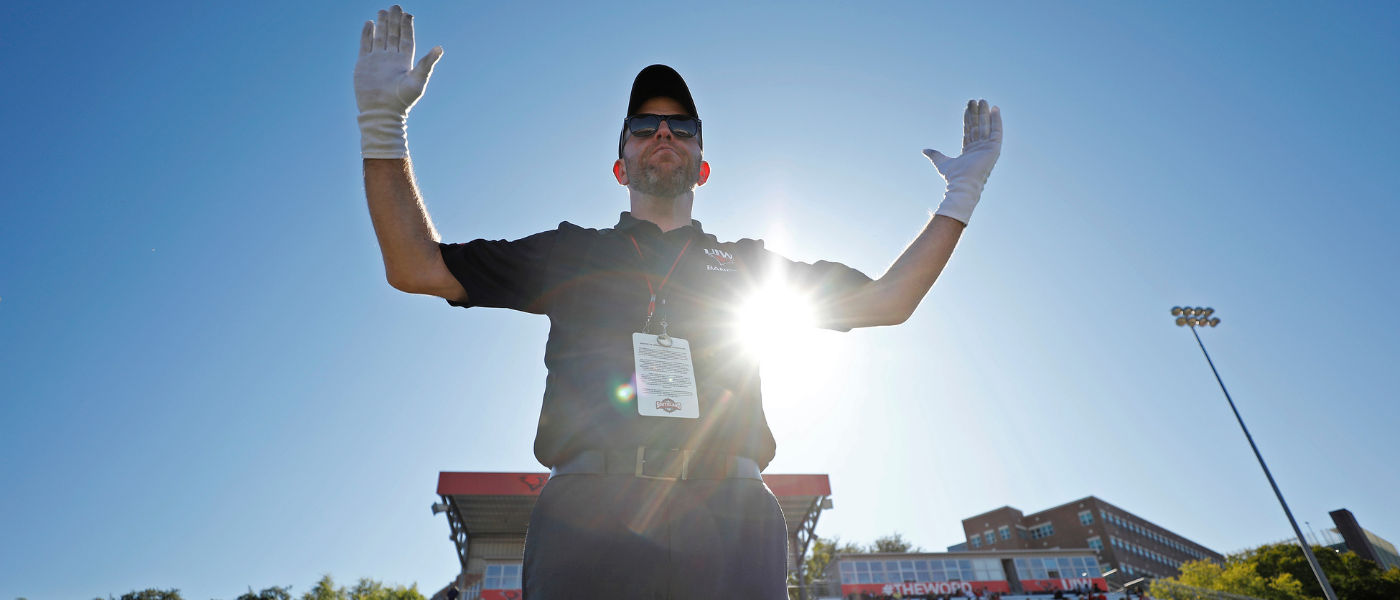 "Conducting is the physical craft of showing performers the speed, style and emotional components of the music they are performing."
This is how Dr. Brett Richardson (UIW associate professor, coordinator of Music Education and director of Bands) explained conducting while referencing the workbook "Conducting Enrichment: Daily Exercises for the Conducting Curriculum" he and co-author Kyle Glaser recently published with Sentia Publications. Glaser is an associate professor, associate director of Bands, and director of the Bobcat Marching Band at Texas State University.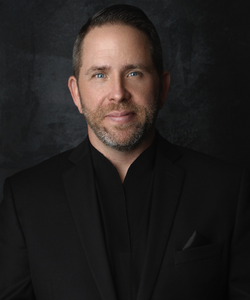 To the untrained eye, conducting may appear to be a simple waving of the arms, but the act takes years of practice and training to perfect. It is a language understood between a conductor and the performers that communicates directions like tempo, cues and musicality.
"Conducting is an art that requires a very careful combination of hard work, practice, vulnerability and talent," noted Richardson. "There are also several intangibles including charisma, musical leadership and effectiveness in communication that successful conductors have. You have to have a real passion for the craft while doing your absolute best to be the same person on and off the podium."
According to Richardson, this workbook has been years in the making. He and Glaser met in graduate school at Indiana University more than a decade ago and have maintained a close friendship ever since, supporting each other's endeavors. They both use these exercises with students on their respective campuses. The workbook came about because the duo saw an opportunity to share these practices with other universities to help teach conducting.
"The art of conducting is somewhat of an abstract activity because music is subjective in some ways," said
Richardson. "Just because you show a certain emotion or style doesn't mean that it's actually going to be performed. However, it is a physical art with some basic fundamentals that need accurate explanation from the start."
The workbook provides activities for students that teach gestures that can be applied to music they perform in the future. The book is packed with individual drills that can help students practice effective movement of their arms and hands through space, transitions of speed when changing tempo, and variation of size to convey changes in volume to the performers, among other exercises.
"Conducting is a craft that can be learned, developed, and cultivated through diligent study," said Richardson. "Teachers can assign pieces for class and then use our activities to develop the skills so they can be successful."
After many years, Richardson is pleased to see his and Glaser's hard work pay off.
"I'm excited, but mainly relieved," shared Richardson. "These exercises have been cultivated over several years and it's nice to see them become widely available in online and print versions."