November 14, 2022
Biology professor participates in leadership program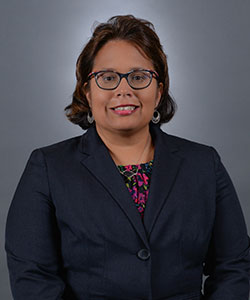 "I found myself craving some knowledge about leadership training because I've never been formally trained."
Dr. Veronica Acosta, Biology professor at UIW, has had various leadership roles during her 14-year tenure at the University. Recently, she was selected to participate in the Higher Education Resource Services (HERS) Leadership Institute to hone her leadership skills.
Acosta believes that UIW provides an environment where people can become good leaders. In fact, she has served as the director of the Honors program and has directed undergraduate research programs in the summer. But she is excited to work with the HERS program because she will have the opportunity to learn from women across the country who are in leadership positions.
"The HERS program, which is celebrating its 50 th year, targets women to help provide training so that more women will move into positions of leadership at institutions," shared Acosta. "Their mission is to increase the number of women who are holding leadership positions in higher education."
Acosta shared the challenge that many women and minorities face when picturing themselves in leadership positions due to the lack of current leaders in these demographics.
"It's difficult when there are not very many people who look like you in these leadership spaces," said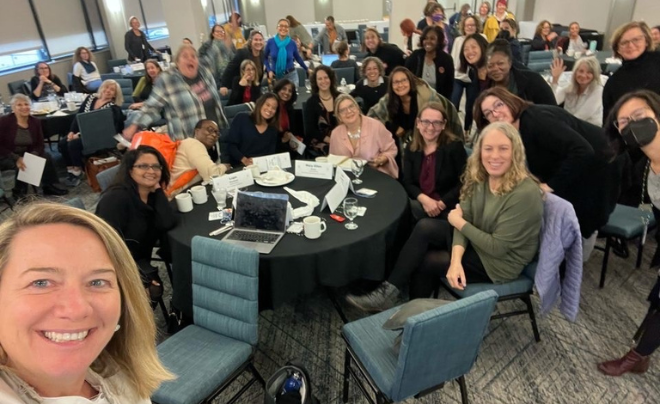 Acosta. "You may have impostor syndrome, or you may have a lot of questions. I really think HERS is a special curriculum because it's providing, for me, a cohort of women who are interested in leadership in some form. It is giving me a network that I can turn to at any point."
Acosta's cohort meets once a month, with the program ending in Spring 2023. The HERS Leadership Institute, combined with a recent grant from the Louis Stokes Alliance for Minority Participation program, is allowing Acosta to create a proposal for a program she has dreamed about implementing for years.
"My project for this training is to create a proposal for a center for STEM excellence," said Acosta. "It's been my goal to create a center at UIW that's a one-stop shop. A place where our students can go to receive additional advising that is more focused on professional development and advising within the professional realm of science, technology, engineering and math. While STEM is a common path for the medical field, not all students who study those areas want to take that route."
As she prepared for her second weekend with the cohort, Acosta reflected on her current vision of leadership. She notes that "a leader is someone who empowers the people they work with to utilize their strengths and talents."
Acosta's goal for this program is two-fold. She acknowledges that her vision of leadership is a work-in-progress and hopes to continue to shape it. She also wants to hone her own leadership goal further; she is contemplating many career paths, such as becoming the associate dean of a program or another position that allows her to continue working with students.
Acosta noted that it was humbling to be accepted to the program as many members are from larger institutions. But in the end, she is excited to be able to learn from other women leaders.
"I felt very proud to be selected, but also very fortunate because I'm going to learn from people who are at different levels of leadership," said Acosta. "My hope is that I learn from these other individuals who may have more experience as I continue to grow as a leader myself."