November 4, 2022
Communication Arts associate professor has dream book published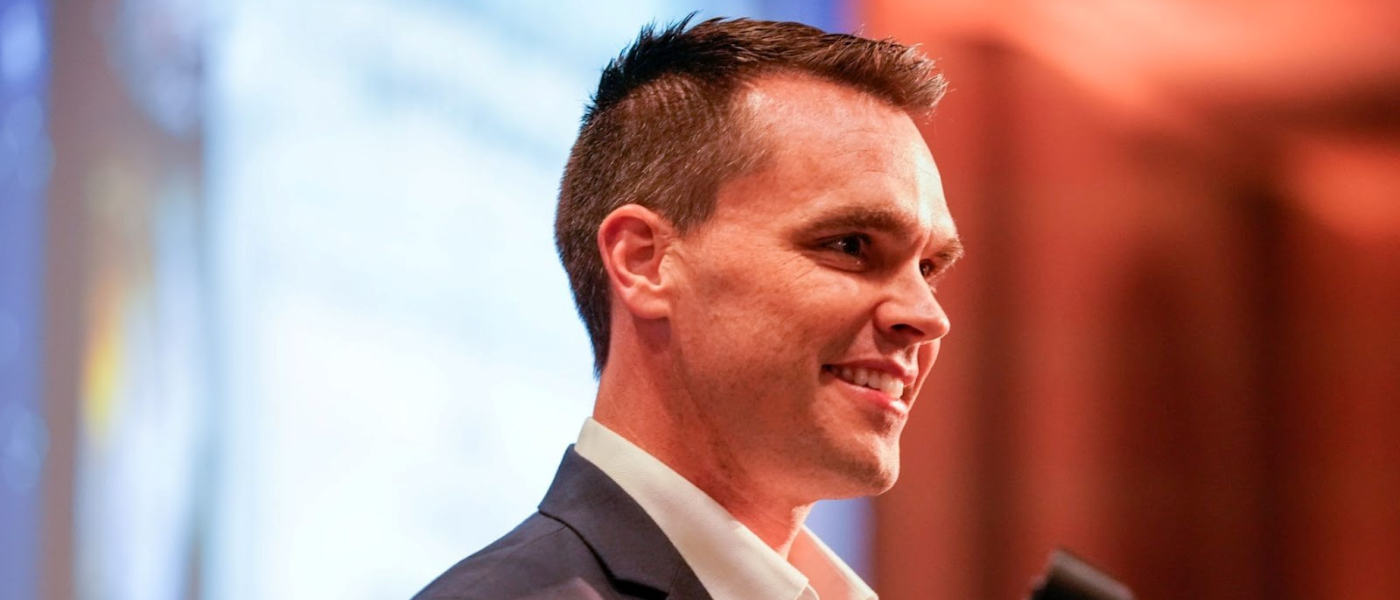 "Communication effectiveness matters a lot."
Dr. Trey Guinn, associate professor and program director of Communication Arts at UIW, recently finished something many people only dream about completing. In fact, he dreamed about writing his latest book for 10 years before buckling down and resolving to turn it into reality. His recently published book, Communication Essentials: The Tools You Need to Master Every Type of Professional Interaction, is teeming with wisdom for all readers.
Communication is a critical ingredient for a happy and prosperous life. Hiring managers often choose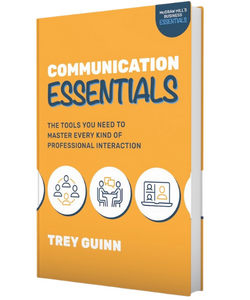 individuals who demonstrate effective communication. A person's well-being and life satisfaction are often tied to the quality of social relationships, which are built through communication. According to Guinn, "this book is an enjoyable read, offering valuable insights and practical applications for how to grow as a communicator in ways that enhance your interactions at home, work and beyond."
According to the book description provided by the publisher, knowledge, expertise and experience are key in helping advance a career, but poor communication skills can undermine the ability to convey a message properly, achieve objectives and build relationships. Guinn's book provides a step-by-step process of improving communication, from understanding the importance of message clarity to specific, goal-based strategies that can help develop and maximize communication skills. The first part of the book examines the fundamentals such as what effective communication looks like and how it can go wrong. In the second part of the book, Guinn shares practical advice on identifying goals and owning a message. Finally, he explains how to utilize communication to help obtain a job, work through difficult conversations and more.
Although this book was 10-years in the making, Guinn only spent a year putting his thoughts on paper.
"As an educator, I've been developing and refining the concepts in this book for years," shared Guinn. "Then, when the pandemic sent us home, I discovered the time to sit down and type. Through a series of fortunate events, I found myself in conversations with a wonderful editor at McGraw Hill. While on family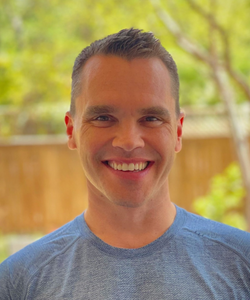 vacation to Lake Tahoe during the summer of 2021, I began drafting and revising what ultimately became the book that was published in October of 2022."
Although being a professor, a husband and a father is already a full plate, Guinn shared that those aspects of his life are what enabled him to complete this dream.
"Inspiration and motivation alone do not produce a book," explained Guinn. "I am a fortunate soul to have the most loving and supportive wife who encourages me to dream big and then helps me create time and space to accomplish my dreams."
This book is for everyone, shared Guinn. He wants each reader to feel equipped and prepared to put newly learned skills into action.
"Each of us communicates, like each of us eats," said Guinn. "Though we've been eating our whole lives, all of us can continue learning how to have a more nutritious diet, one that helps us to achieve our health goals. Similarly, even though we've been communicating our entire lives, we ought to always be learning how to communicate more effectively – this includes interpersonal communication, listening better, giving presentations, managing difficult conversations, digital communication, the messages you send to yourself, and more. Enhancing our communication effectiveness helps us to live happier lives, develop and maintain better relationships, and achieve more goals."