UIW Honors Employees during Heritage Day
October 7, 2022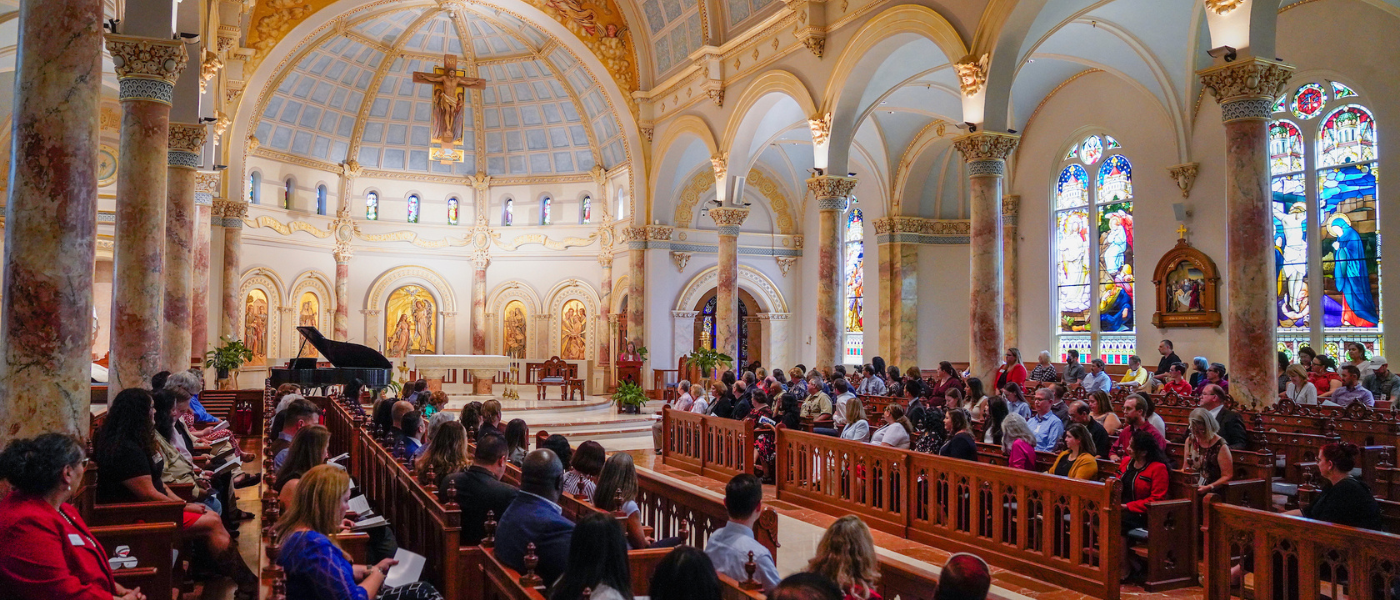 Every October, the University of the Incarnate Word celebrates Heritage Week, a tradition that invites its employees to reflect on the foundation and the legacy of its founders, the Sisters of Charity of the Incarnate Word. One of the main events of this week was Heritage Day. Observed on Oct. 5, it was a day to celebrate and acknowledge the work being done to manifest the Mission of the University by the dedicated employees who make up UIW.
Salvineo "Sal" Cervantes, was one of more than seventy employees recognized for five years of service to the University. Cervantes works in the UIW Athletics Department as associate athletic director of Sports Medicine. "It's been great to be part of the UIW community as an employee for the past five years," says Cervantes, pictured below working as an athletic trainer. "From day one, I have felt supported and have loved how a 'family' atmosphere is promoted."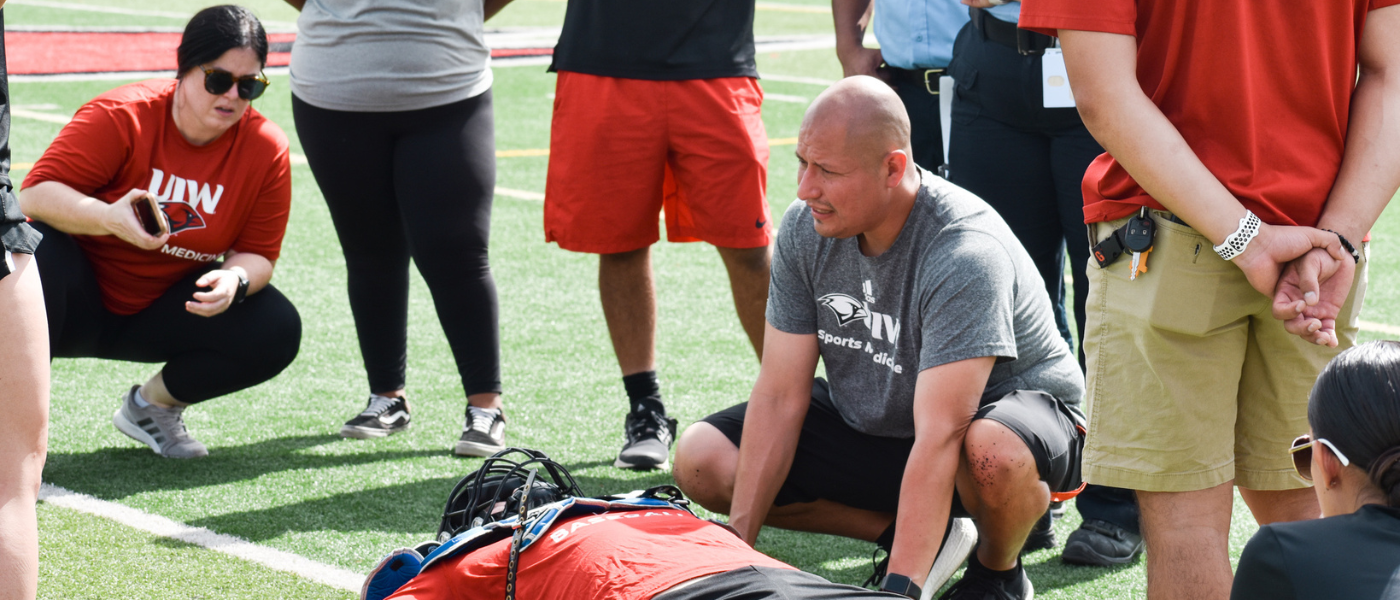 The University also recognized employees with 10, 15, 20, 25, 30 and 35 years of service. Then there is Dr. Holly Cassells, dean of the Ila Faye Miller School of Nursing and Health Professions and the only employee who was honored for forty years at UIW.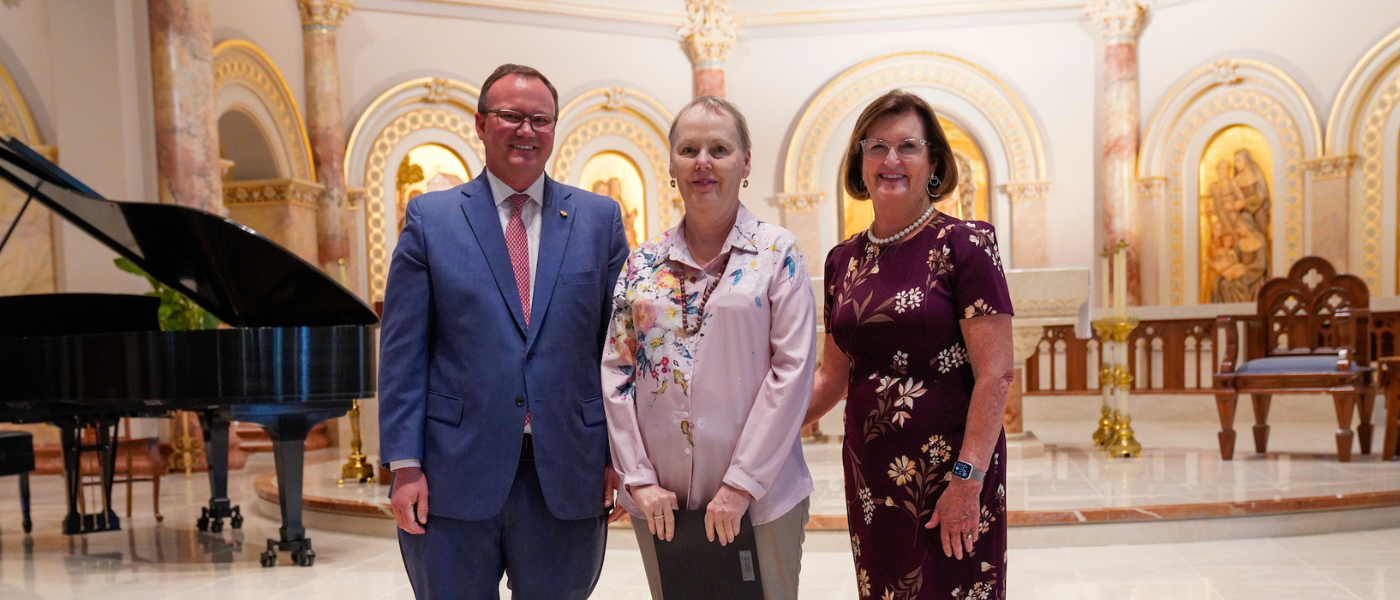 Cassells started as an instructor at Incarnate Word College, teaching in the BSN, MSN and DNP programs. Cassells also chaired the graduate Nursing program before becoming dean.
It has been quite the journey for Cassells, who says, "It is amazing that almost my whole professional life has been at UIW. That would not have happened without the opportunities and support for me personally and for nursing as an important discipline to the Mission of the University. Combine all that with great students and wonderful staff and colleagues; it all contributed to a really satisfying work life — I'm grateful."
UIW President Dr. Thomas M. Evans summed up the ceremony by acknowledging the work of the more than 1,000 employees who make up the University of the Incarnate Word.
"Every day, faculty, staff and administrators breathe life into our university," said Evans. "You engage eager minds, serve our students and one another, keep operations running, care for our campuses and tell our stories. You ensure that we can continue offering transformational, Catholic education to learners from all over the world. The effort that takes is as great as its outcomes. To contribute to the formation of students into the kinds of people who meet the needs of our times with compassion and who have a real desire to enact positive change is to help make the world a better place. It takes a community of special people to do that."
In addition to the main event, the University came together for additional events such as Heritage Day Mass, a Heritage Day Meet and Eat with the Sisters, and Heritage Day Remembering Ceremony.