Love for Learning and Leading
October 12, 2022
Q&A with Dr. Carlos Garcia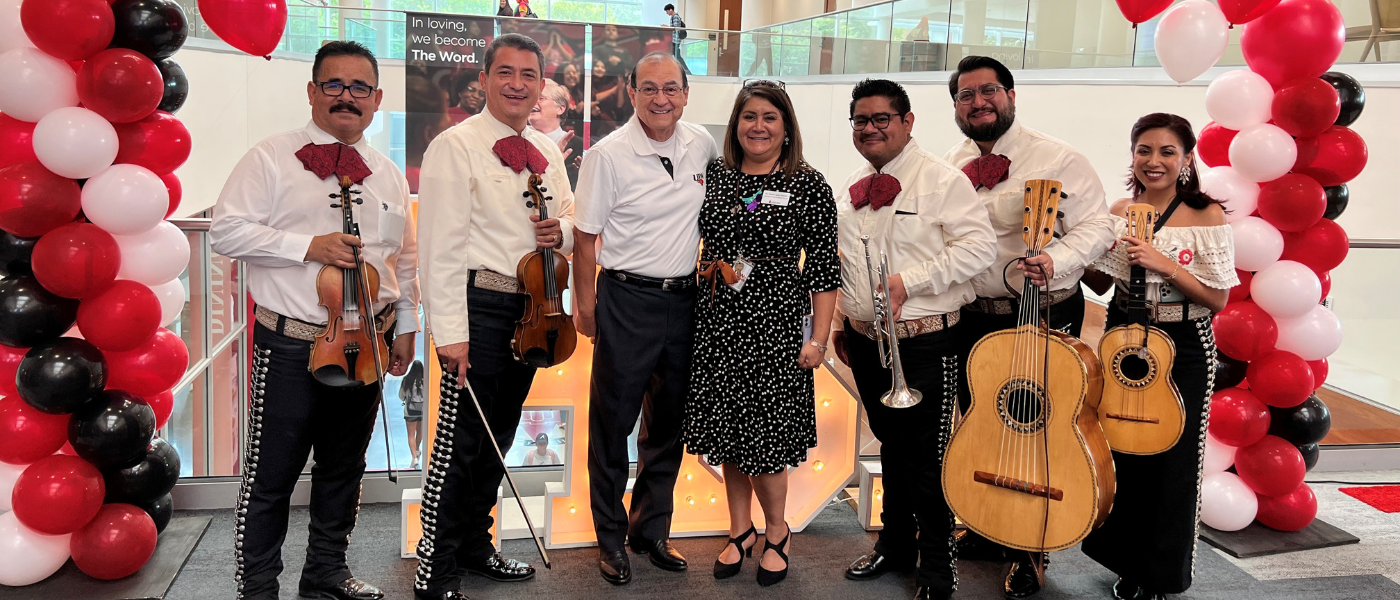 Dr. Carlos Garcia, dean of the School of Mathematics, Science and Engineering, has been at UIW for more than a decade. He started his career teaching ocular pharmacology, but since then he has spent time as a researcher and president of a community college.
Hear more about Garcia's leadership style, projects he is currently working on, and his role with UIW's Sustainability Advisory Board below.
Q: Tell us about your academic and professional background and how those experiences have informed your leadership style.
A: My earliest work in higher education was done in Harris County in the Houston area. I spent a lot of time in the College of Optometry at the University of Houston, where I taught courses in ocular pharmacology. I did a lot of eye research. In fact, my early scientific work was strictly on the retina. Now it's evolved a little bit, but that's how I got started. From there, while I was a faculty member, I made the transition to administration. I did some work as a department chair, then as a dean, and eventually I ended up serving as president of a community college for a few years in Corpus Christi. After that, I went to work for the Texas A&M University system. I was assigned to Texas A&M-Kingsville and collaborated with the faculty in the Dotterweich College of Engineering. While there, this job opened at UIW. So much of my early work was in research, and teaching courses. I have a Ph.D. in biochemistry focused on neurotoxicology. I did research work in that field, taught courses, and then did administrative work.
Through the years, I have learned the proper administrative role for us, as deans, is to take care of faculty and student needs. I have learned that my primary reason for being an administrator in higher education is to ensure that the faculty have all the tools they need to take care of their students. My primary goal in administration is facilitating the success of the faculty, who then facilitate the success of students. I believe it's important for me to be a servant leader and to be able to have a rapport with the faculty and students so that they can come to me and say, 'I would like to do this initiative.' I see my job as finding the resources they need to do whatever that initiative is.
Q: You have been at UIW for more than a decade. What initially drew you to the University?
A: Prior to coming to UIW, I was at Texas A&M University-Kingsville, but living in Corpus Christi. My children have all gone through higher education Catholic schools. I have a son and a daughter who went to Loyola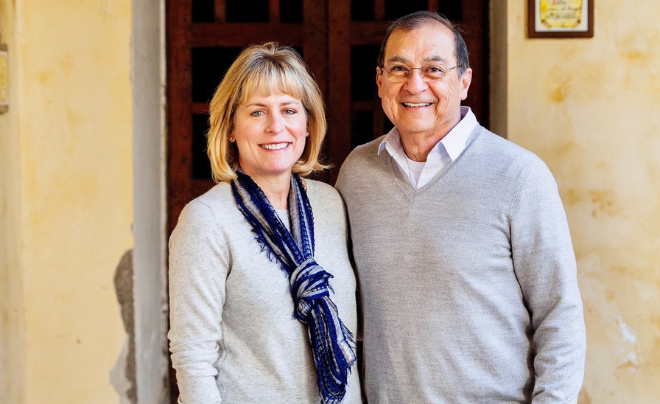 University. My youngest daughter was at St. Mary's here in San Antonio and we began spending more time visiting and getting to know the area. My wife and I had always thought that if we moved again, it would be to a community with more opportunities and closer to family. We had moved from Houston, which is a very large city, to Corpus Christi, which is much smaller. And then I was working in Kingsville, which is even smaller. My youngest daughter would travel to Corpus Christi often and spend time with me and my wife. She always gently pushed me to come to San Antonio. When your daughter says 'daddy, you should think about moving to San Antonio'… so here I am. Moving to San Antonio was a very easy transition. What attracted me to the University of the Incarnate Word, specifically, was that I was very familiar with the Catholic intellectual tradition and what Catholic social teaching is about. I had lived it with my children. I was raised Catholic, so it was easy for me to look at UIW as an employer. My intent was to be here for probably three years. I thought I would see how it goes and then maybe move on. But I fell in love with the place and now I've been here a little over 10 years. There was a very subtle inculcation that led to fondness for the institution, the faculty, and the staff. I'm very fond of a lot of people here and that has kept me here through the years.
Q: As dean of the School of Mathematics, Science and Engineering, you are responsible for leading faculty to best serve a diverse student body. How does that play out in your daily duties?
A: I spend a lot of time with the faculty and students. In fact, I still teach. I teach Survey of Biochemistry, typically in the spring semester and in the summer semesters. It keeps me connected to students. I get a good sense of what's going on in the classroom. I have been able to keep up with all the technological changes that we've had to do, especially through the COVID pandemic. Keeping up with technology has been good for me, but having the platform to be able to connect with the students and faculty at that level is the most important part, because it's at the level where they are. It's in the classroom. It's listening to students and helping them learn a subject that a lot of them find challenging. Biochemistry is not something that you can easily sit through and get an A. It takes a tremendous effort from the students. That has molded how I feel and what I think about when serving them, and those are things I may not see sitting in the dean's office. If I'm in the dean's office, it can be somewhat sheltered, and there's a fence around it. Then there's this view that if you're going to see the dean, it's because maybe something isn't right. I'd rather reach down to the faculty and the students and meet them where they are daily. That has helped me learn about their needs, and then help them with those needs.
Q: With an academic background as a scientist and a researcher, do you still find time to work on projects that allow you to stay active in that field?
A: I've mentored four graduate students at UIW since I've been here. I had a conversation recently with a Ph.D. student from the Rosenberg School of Optometry who reached out wanting to talk about projects, and we had a very good discussion about a possibility for a dissertation and some research work. That part has kept me balanced because while I've spent time in academia, in teaching and in administration, there's part of my life that still needed to be nurtured. That part was the science, doing basic scientific work. I've done a lot of work with animals. I've published on the effects of ozone on the visual system and how it impacts vision. That's my latest line of research, but my published papers have been on the effects of ozone on the heart and early on neurotoxicology in the retina. All of that has kept me intellectually challenged and sharp and has provided me a good venue to stay current and keep up with the scientific literature.
Q: You are a member of UIW's Sustainability Advisory Board. How does this align with your personal and professional goals?
A: One of the most wonderful things about Catholic higher education is our desire and our wish to continue to protect Mother Earth. A few years ago, we spent a lot of time in dialogue with the faculty campus wide. It was initiated through Mission and Ministry, and we took a deep dive into Laudato si', which is a call by Pope Francis to care for our common home. While spending a lot of time with Laudato si', it really connected me, at a personal level, with the work that I was doing in sustainability. I initially began working in campus sustainability when Bob Connolly was here. Bob is someone a lot of faculty and staff remember, and he knew Dorothy Ettling (Sr. Dorothy "Dot" Ettling, CCVI, founder of the Ettling Center for Civic Leadership and Sustainability). Bob persuaded me to join the sustainability board, and I've been there the whole time that I've been at UIW. It's rooted in me and helps me live to not just 'talk the talk' but to live out social justice and the Catholic intellectual tradition. It helped me look at the environment, look at creation, look at everything that we need to protect and not take the environment lightly. I've been a member of the sustainability group for many years. I'm very proud of the fact that we added the community gardens to campus and helped with recycling efforts. Dr. Ben Miele has been wonderful as our leader in that group. We're excited that we're creating a solar charging station in engineering that will be off the electrical grid, and we'll be able to showcase a place where students can plug in their laptops, iPhones, iPads and more, and it will all be powered by solar energy. We like to do all those things that make us more resilient and forward-thinking to protect the Earth and the environment, which will help us all create a better future.