Los Alcaldes: Patriots of the Revolution
October 14, 2022
By Erika Arredondo-Haskins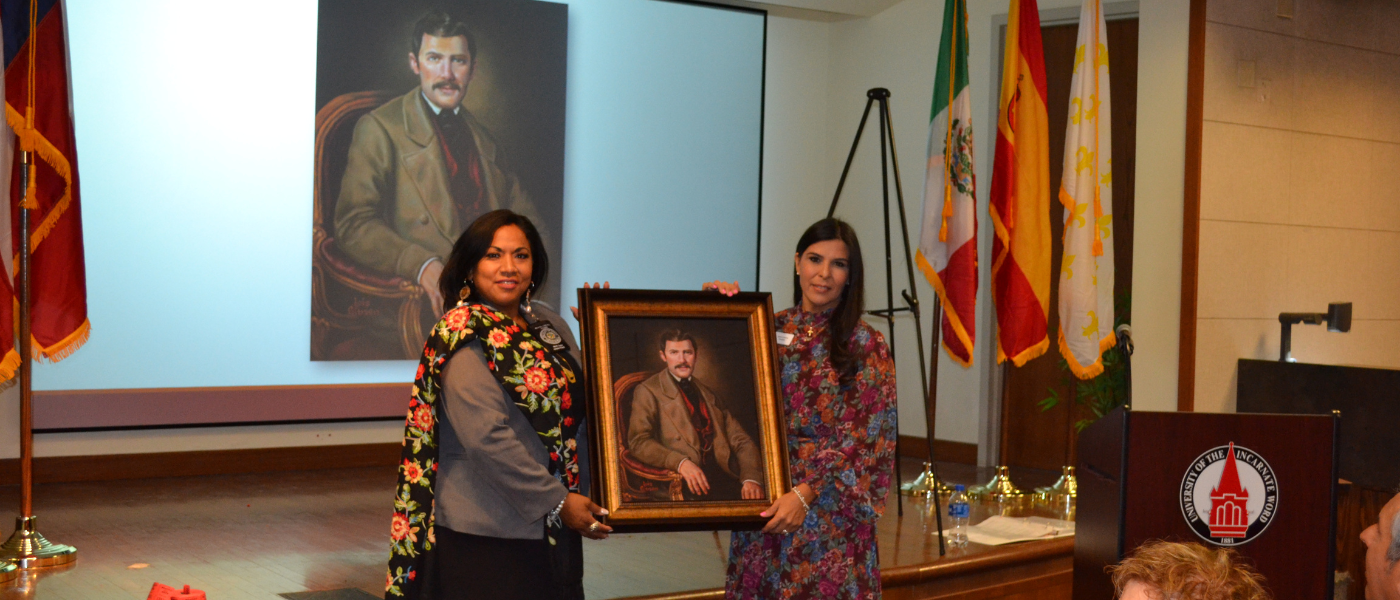 In celebration of Hispanic Heritage Month, UIW Women's and Gender Studies and Los Alcaldes de Béxar, a local nonprofit organization, partnered to host a public history program that honored the early alcaldes (mayors) of San Antonio, pre-1836. The program, hosted Saturday, Oct. 8, included a display of the Los Alcades de Béxar Project educational travel exhibition and the unveiling of a new forensic portrait. There was also an academic presentation by Jesus "Frank" de la Teja, Ph.D., Regents' Professor Emeritus and University Distinguished Professor Emeritus at Texas State University. De la Teja presented on Erasmo Seguin (1782-1857), who served as alcalde in 1820, the last full year of Spanish rule.
The Los Alcaldes de Béxar Project works to produce a forensic portrait series of the alcaldes that served the municipio of Béxar from 1731-1836, perform archival research to generate a canonical list of alcaldes, and to research and publish biographical sketches of each alcalde. UIW Dreeben School of Education doctoral candidate and graduate research assistant in the Women's and Gender Studies program Erika Arredondo-Haskins, leads the Los Alcaldes de Béxar organization. She also assists in the facilitation of the UIW Young Women's Global Leadership Program.
Little is known about the sixty-plus citizens of Béxar who served as alcaldes from 1731 to 1836. The City of San Antonio has a list on its website, but it does not reflect the numerous issues that arose over the 105-year period, including resignations, deaths in office, ad interim appointments and other irregularities. Archival research performed by Los Alcaldes de Béxar has revealed several discrepancies in the city's list.
The alcaldes played a significant role in the sustainability of San Antonio. The Spanish, and later Mexican, unit of local government was the municipio , which was governed by an ayuntamiento (town council). The Spanish system of government was judicial in nature, so the administrative head of the ayuntamiento was the town's judge. The alcaldes of Béxar were elected annually, presided over the ayuntamiento , and served as the local magistrates responsible for all civil, criminal and family matters.
San Antonio's City Hall displays a "hall of mayors" spanning from 1842 until present day. The only Hispanic mayor to be displayed in the hall prior to 1836 is Juan Seguin. There is a 105-year gap of the sixty-plus Hispanic men who served as alcaldes, as displayed in the forensic portrait series. Even further, of the sixty-plus alcaldes, only thirteen biographical sketches exist on the Texas State Historical Association's Handbook of Texas Online.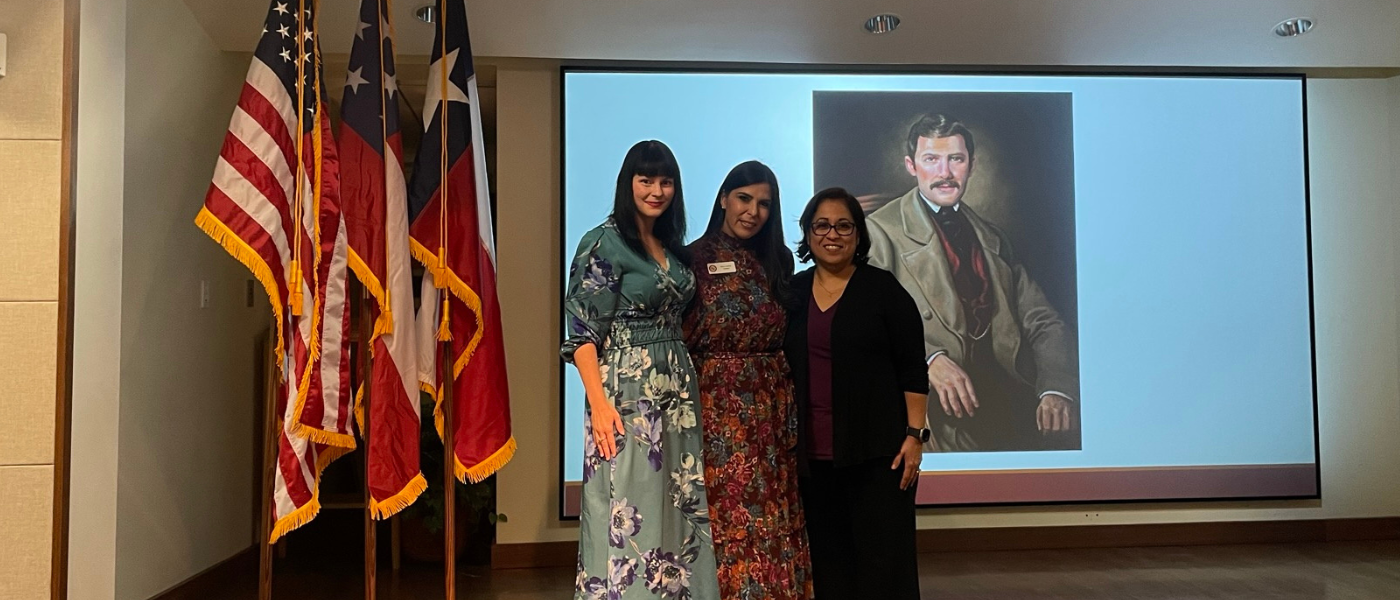 One of the Hispanic Heritage Month program highlights was the unveiling of a forensic portrait of retired Spanish and Mexican Army Lieutenant Alcalde Jose Maria Salinas (1797-1851). Salinas descends directly from prominent military leaders including Diego Ramón, Commander of the Royal Presidio de San Juan Bautista del Norte and the former Governor of Coahuila, New Spain (Mexico), and Captain Jose de Urrutia, commander of Presidio de San Antonio de Béxar. His grandfather, Francisco Manuel Salinas, a well-respected Spanish Royal Army officer, was the first Spanish Patriot to be recognized by the Daughters of the American Revolution for his contributions to the success of the American cause in the war for independence through their activities in Louisiana.
The Salinas family were wealthy ranch landowners who provided support to Stephen F. Austin, James W. Fannin and William Barrett Travis. During the Texas fight for independence, Salinas permitted Texian soldiers to camp on his ranch. According to the City of San Antonio's website, Salinas served as alcalde of San Antonio in 1822, 1827, 1831 and 1836. He was the last Hispanic alcalde to serve before Texas gained its independence.
The portrait, donated by Mrs. Cynthia Flores, an ancestor of Salinas, was rendered through a regression analysis by the world-renowned forensic artist Lois Gibson. Lois is recorded in The Guinness Book of World Records as "The World's Most Successful Forensic Artist." Her sketches have helped law enforcement identify over 750 criminals.
The honorable Lucy Adame Clark, Bexar County clerk, was also in attendance. Clark is a dedicated supporter of the Los Alcaldes de Béxar Project. She is working with the organization to promote its preservation and educational efforts.
To date, Los Alcaldes de Béxar have rendered five forensic portraits and produced five published academic entries in the Texas State Historical Association's Handbook of Tejano History. Los Alcaldes de Béxar is a volunteer board composed of dedicated scholars, historians, and professors who seek to research, publish, promote and educate others about the histories of the early governmental leaders of our city.
This public history program was made possible through the generous efforts of Dr. Luella D'Amico, director of UIW Women's and Genders Studies, Humanities Texas, and the National Endowment for Humanities.
To learn more about the alcaldes project or to learn how to get involved, visit losalcaldes.org or contact the organization at info@losalcaldes.org.