Learning through Collaboration
October 28, 2022
UIW business students assist Brownsville entrepreneurs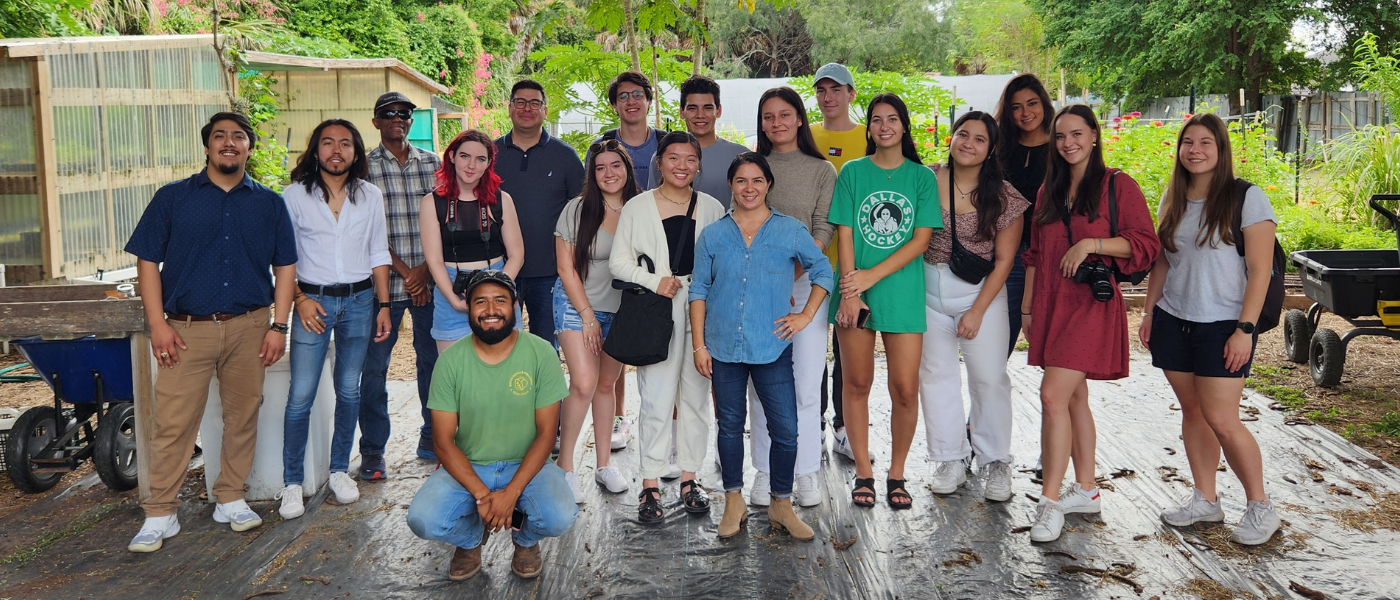 Dr. Adesegun Oyedele, coordinator of UIW's International Business program, Dr. Roberto Saldivar, associate professor of Business Administration, and 14 Cardinal students took a four-hour bus ride to Brownsville early in October to "grow their professional competencies by connecting with women-business owners and engaging in experiential learning activities alongside them."
The H-E-B School of Business and Administration (HEBSBA), the Beckendorf Family Center for Innovation and Entrepreneurship, and the Ettling Center for Civic Leadership and Sustainability (ECCL), partnered with the Brownsville Wellness Coalition (BWC) for UIW's first Startup Bus Tour program. The trip was funded by a U.S. Department of Education Business and International Education Program grant awarded to Oyedele to promote entrepreneurship in marginalized communities in Guanajuato, Mexico, and South Texas.
Brownsville is among the U.S. cities with the highest rates of poverty, with more than 31 percent of families living below the federal poverty level, according to the BWC website. Veronica Rosenbaum, executive director of the BWC, and Eduardo Javier Garcia, program manager of the organization's Farmer's Market and Fresco Mobile Market, arranged for UIW students to travel and work with seven local women-owned businesses in marketing tactics.
The UIW students participated in this marketing boot camp from Oct. 6-9. They produced products (such as helping make jewelry), provided consultations, assisted with packaging design and social media, took photos and helped set up a product display for the businesses at the local farmer's market. The farmer's market is a BWC program that addresses the community's nutrition needs by offering fresh produce while also providing opportunities for area entrepreneurs. 
"There are a lot of opportunities in Brownsville for entrepreneurs," shared Bruno Fernandez, a senior Sports Management major and International Business minor. "The community is reliant on [the BWC] and support from the whole community. These entrepreneurs are necessary [to their community] because people need support, and they are there to provide it. Most of the entrepreneurs take pride in helping the community by making healthy and sustainable products."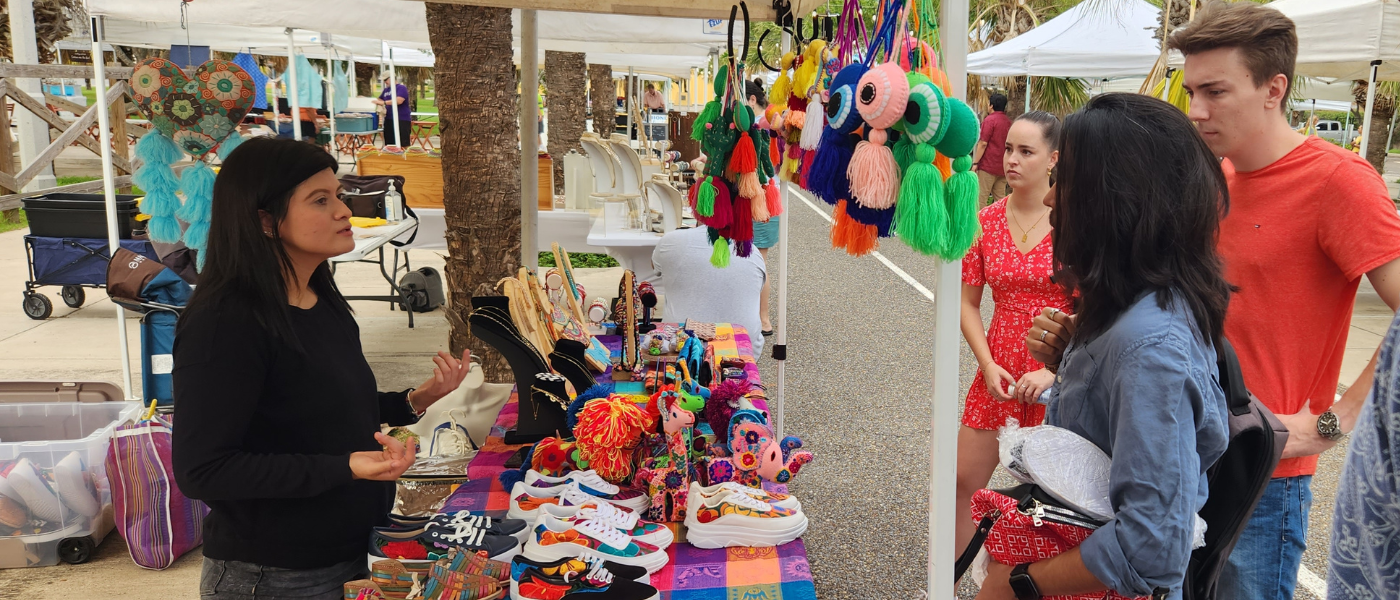 "I learned what goes on in a small business and how the owners handle multiple aspects of running a business themselves, such as supply chain, marketing, logistics, producing, etc.," shared Stephanie Loftus, a senior Marketing major. "It can be difficult to do everything yourself, and often there is one aspect in a business that the owner may struggle with more than others. One woman I met owns a store and has incredible drive, but struggles with a social media presence. We helped her make TikTok videos and take pictures for Instagram."
Throughout the trip, students were encouraged to consider the importance of the connection between entrepreneurial thinking, collaboration, community building and supporting business owners from underserved communities. Food insecurity and poor access to nutritious food are some of the challenges that economically disadvantaged communities, like Brownsville, face. Loftus shared that Brownsville has a business opportunity for supplying fresh food, to improve access to nutritious food options. In turn, other local small businesses can set up booths at the farmer's market, giving the community the opportunity to shop from numerous locally owned companies at once.
Fernandez and Loftus say they both enjoyed learning about business and different cultures while sharing their ideas with the women entrepreneurs from the Brownsville Wellness Coalition.
"I fell in love with Brownsville," said Loftus. "I noticed there were many business opportunities and I loved how welcoming the community was towards others and how many people had their own small businesses. I really enjoyed how people were supporting local businesses that could help grow the community."
For some students, the end of the boot camp didn't mean the end of offering their support. Fernandez plans to continue helping the small business owners he met during the trip by sharing business knowledge, specifically the business management models he learned at UIW. He hopes his efforts will enable entrepreneurs to create their own visual representations of their businesses and strategies, which will ultimately benefit the whole community.
"The Brownsville community is a great example of how community collaboration can go a long way in supporting undeserved communities," he said. "I learned a lot about how people help each other in the community in order to stay afloat."
Learn more about the Beckendorf Family Center for Innovation and Global Entrepreneurship