October 6, 2022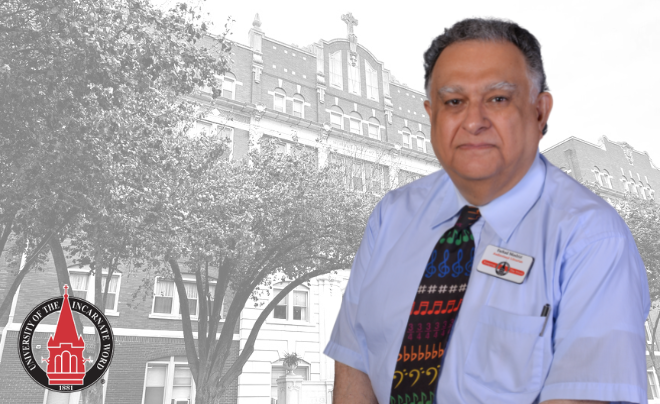 Farhad Moshiri, MLS, UIW's media librarian, has been hosting Farhad's Film Series each month for eight years. Farhad's Film Series is a documentary/educational film screening program that runs throughout the academic year. In this Q&A, Farhad shares what he hopes people will learn from the series and more.
Q: How do you select films each month for this series?
A: I usually select films based on current issues.
Q: How long has this series been running?
A: My film series began in Spring 2014. Before the pandemic, it was face-to-face in a room at the library. Since the pandemic, I moved my films online. Each semester, I show three films (Fall: September, October, November - Spring: February, March, April)
Q: What do you hope people will learn from this series?
A: I hope students become involved with current issues and become aware of the vast collection of films the library has access to.
Q: Which film has been your favorite of the series thus far?
A: I usually like all the films I select. There is not a single film that is my favorite. Each film is about a different topic, so it is hard to choose.
Q: Have any staff/students shared with you the impact any of the films have had on them?
A: When the screening was in person, I received a lot of positive responses from the students. Sometimes faculty brought their whole class to see the film and discuss it after the screening. As for the films online, some faculty have contacted me and told me they encouraged their students to watch the film and discussed the films in class.
Visit the Farhad's Film Series page for additional information.