A Calling to Support Students
October 19, 2022
UIW Celebrates Financial Aid Day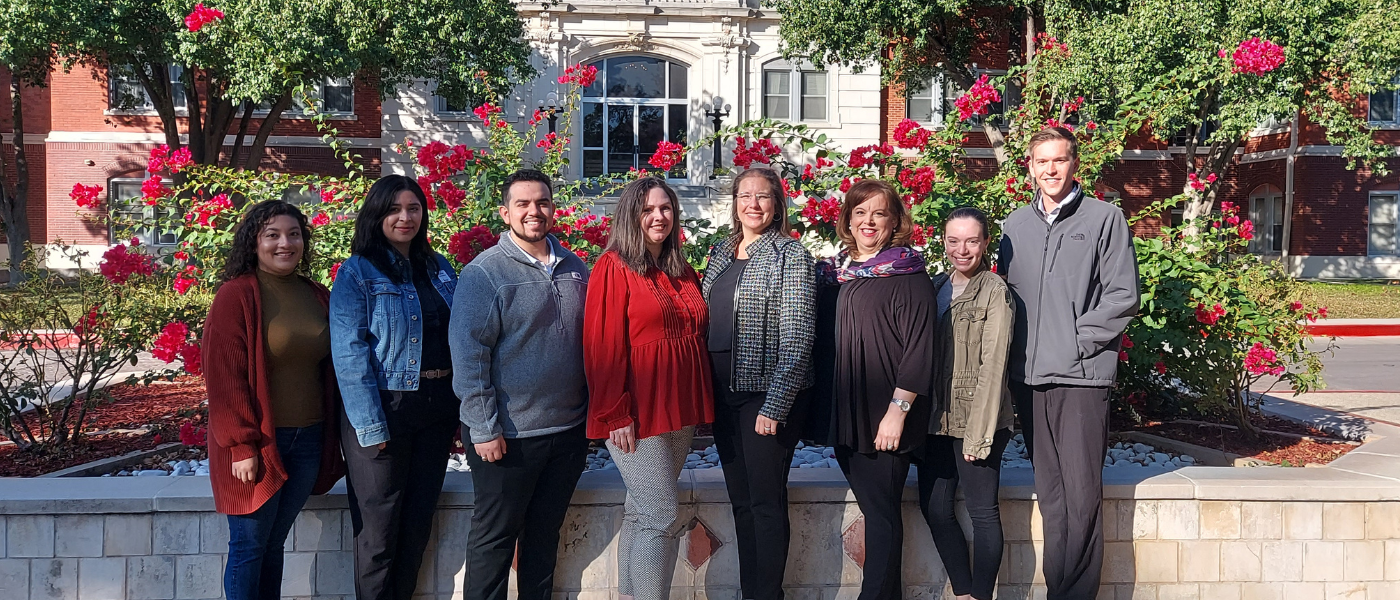 "We support the Mission of UIW by connecting students with the aid that is essential for them to earn their degree, thereby sending out educated and social-justice-minded graduates into our community."
Cristen Alicea, director of Financial Aid, views her work as a calling. She noted her career was "accidental, but providential" – she was a music major in college, but her work-study job was in the Office of Financial Assistance at UIW. Recently, that same office recognizes Financial Aid Day, celebrated annually on the third Wednesday in October.
"Financial Assistance services are so important to our students in helping them achieve their goals," said Alicea. "They were the people who were instrumental in getting me through my degree. From a socio-economic perspective, it's often the catalyst that allows the student to change their entire future earnings potential. This, by extension, improves the economic outlook of their family."
Alicea's favorite part about her calling is working with the students and their families. Although the conversations are not always easy, she says the UIW Financial Assistance Office prides itself on going above and beyond to help the student. In the end, it is all worth it.
"We see so many students come to us feeling timid, overwhelmed and apprehensive about the aid process," said Alicea. "Over the course of their degrees, we get to see them blossom and succeed, and eventually cross that stage."
Alicea remains dedicated to continued learning as she strives to help the students of UIW. Over the last few years, she has earned 10 of the 16 available individual subject credentials from the National Association of Student Financial Aid Administrators (NASFAA). In March 2022, she became one of only 18 people in the state of Texas to earn the FAAC® designation, a certification program that acknowledges the critical role financial aid employees play in the school's overall success.
"I'm so proud to represent UIW as an FAAC®," shared Alicea. "UIW taught me so many things during my enrollment, and then as a professional. Having this designation demonstrates my commitment to UIW and my profession, validates the years of hard work and study that go into managing financial aid funds, and shows our students how dedicated we are to providing them with the best possible financial aid experience."
Alicea is not the only member of the UIW Financial Assistance Office hard at work for our students. Over the last four years, seven UIW employees have earned 30 NASFAA individual credentials. Alicea says she and the Financial Assistance Advisors will continue to learn more about their profession which will in turn result in better assisting UIW students.
"I'll have to renew the designation again in three years, which involves continuing education and participation at the state and national associations," added Alicea. "In addition, we continually look for and value feedback from the students and the community at UIW. Our goal is to never stop learning and improving!"