UIW Welcomes New Senior Director of Development for Special Projects
September 7, 2022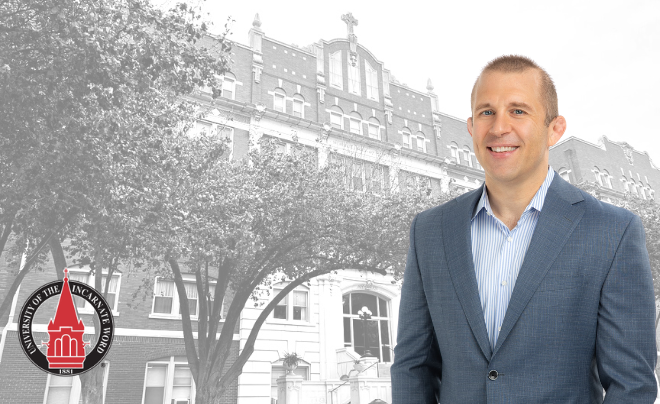 The University of the Incarnate Word (UIW) is pleased to announce that Dr. Brian Scislo has joined the UIW family as the new Senior Director of Development for Special Projects. Scislo brings a wealth of experience with 18 years in similar administrative positions, most recently at the University of Tulsa where he worked in several areas including Development, External Relations, Facilities and more.
"UIW is very fortunate to be able to add someone of Brian's caliber to our team," says Rick Kimbrough, vice president for External Affairs. "Brian is well-respected by his peers and is well-known as a person of high character whose calm demeanor and personality will go a long way in building the kind of relationships that will benefit our students and our university."
Scislo says he is looking forward to helping to grow philanthropic support for UIW and further engaging and connecting our alumni, friends, and broader community with the University,
"I was attracted to UIW for several reasons," says Scislo. "There is no question that UIW is on an upward trajectory and the opportunity to contribute to an institutional mission which aligns very well with my background and personal guiding principles made this opportunity especially exciting from both a professional and personal standpoint."
Scislo will oversee development in athletics, the annual giving team and work with benefactors. He started his new position on Sept. 1, 2022.