UIW Makes "Great Colleges to Work For" List
September 12, 2022
University Marks 14th Consecutive Year to be Commended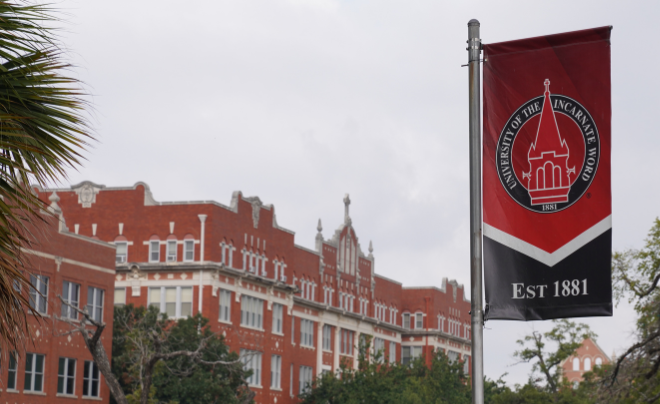 The University of the Incarnate Word (UIW) is one of the best universities in the nation to work for, according to a new survey by the "Great Colleges to Work For" program. This marks the 14th year in a row that UIW has been recognized with this designation and the 13th year, also consecutively, that the University is named to the publication's Honor Roll, which recognizes institutions who received top marks in multiple categories. Only 42 institutions nationwide made the Honor Roll. The results, collected by independent survey company ModernThink and released in a special insert of The Chronicle of Higher Education, are based on a survey of 212 colleges and universities. The recognition is based on specific best practices and policies.
"The University of the Incarnate Word is an exceptional institution because the people who form our community of faith and education make it so," says Dr. Thomas M. Evans, UIW president. "This great community demonstrates through words and actions their commitment to our university, to supporting one another along their academic journeys and to fostering an environment where all members can grow intellectually, spiritually and professionally. We live our Mission daily and further our great purpose to develop concerned and enlightened citizens."
UIW won honors in all 10 categories measured by the survey including:
Job Satisfaction and Support
Compensation and Benefits
Professional Development
Mission and Pride
Supervisor/Department Chair Effectiveness
Confidence in Senior Leadership
Faculty and Staff Well-being
Shared Governance
Faculty Experience
Diversity, Inclusion and Belonging
"The University of the Incarnate Word is a great institution to work for because of its people – students, faculty and staff – and its Mission," says Dr, Caroline Goulet, UIW interim provost. "The commitment to extending the Mission of our founding congregation, the Sisters of Charity of the Incarnate Word, is weaved throughout all that we do and is reflected in our daily life at work."
Richard Boyer, principal and managing partner at ModernThink, says, "After fifteen years of conducting The Great Colleges to Work For program, we have keen insight into many of the factors and dynamics that contribute to a truly engaged workforce… a compelling vision, inspiring leadership and a strong sense of community. This year's recognized institutions add to that list, demonstrating a tenacious commitment to doing right by their employees and modeling resiliency in a time of continued uncertainty and unforeseen challenges."
The survey results are based on a two-part assessment process: an institution questionnaire that captured employment data and workplace policies from each institution, and a survey administered to faculty, administrators and professional support staff. The primary factor in deciding whether an institution received recognition was the employee feedback. The "Great Colleges to Work For" program is one of the largest and most respected workplace-recognition programs in the country.