UIW Graduate Named Clinical Teacher of the Year
September 30, 2022
Woodlawn Academy Teacher Recognized as Texas Clinical Teacher of the Year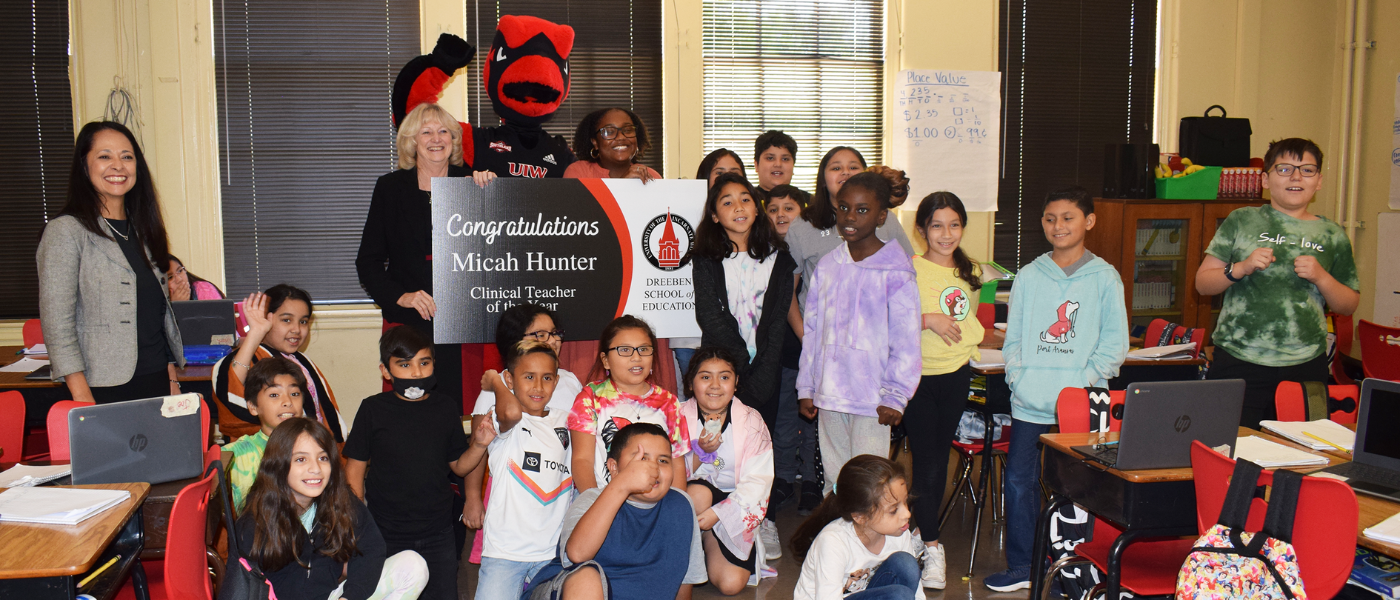 "The biggest lesson from UIW that I took with me is that it truly takes a village to raise a child. Don't be afraid to ask for help. You can't do it all by yourself."
Micah Hunter admits it has taken a little while to get used to her new job as a first-year teacher of fourth graders at Woodlawn Academy in the San Antonio Independent School District, but it hasn't take her long to find success in her field.
Hunter just graduated from the UIW Dreeben School of Education's Teacher Education Program in May 2022 with a Bachelor of Arts in Elementary Education. Earlier this year, the Texas Directors of Field Experience recognized Hunter as the 2021-2022 Texas Clinical Teacher of the Year. This state award recognizes clinical teachers who have demonstrated, during their clinical teaching experience, an outstanding ability to plan and implement instructional strategies that support the learning needs of all students; develop a repertoire of classroom management skills; establish effective interpersonal relationships with students, parents, faculty and staff; and reflect upon the teaching and learning process.
"I was shocked and excited when I first heard the news," says Hunter. "I was very grateful for all of the support that I had received from my mentors and my professors."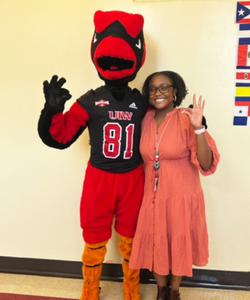 According to Dr. Elda Martinez, UIW director of Teacher Education, "Micah's nomination for this award was supported by the Teacher Education faculty in recognition of her culturally responsive instructional practices, high expectations for learning, an additive approach to supporting high-need communities and her commitment to continued professional development."
Hunter says it is the welcoming community she has found at Woodlawn Academy that keeps her striving to do her best.
"I love hearing the different ideas and experiences that my students have and bring with them to class," says Hunter. "I also love speaking with my students' families and hearing about their lives outside of school."
Hunter completed her clinical teaching under the direction of Ms. Patricia Maldonado Lopez at Franklin Elementary School in the San Antonio Independent School District. Hunter will be recognized by the Texas Directors of Field Experience at the Consortium of State Organizations for Texas Teacher Education's state conference in October. But it's the recognition Hunter gets every day in class that she cherishes the most, and she has some advice for those who might want to follow her path.
"The teaching profession is hard, however, there are so many different types of ways that you can support children within a school," she shared. "Don't be afraid to try new things. There are so many different grades and content areas to teach. I took a chance on teaching a grade that I never thought I would, and I love it!"