Meet Aidan Quinn, Senior Engineering Major
September 2, 2022
Aidan reflects on his first three years as he prepares for his final two semesters at UIW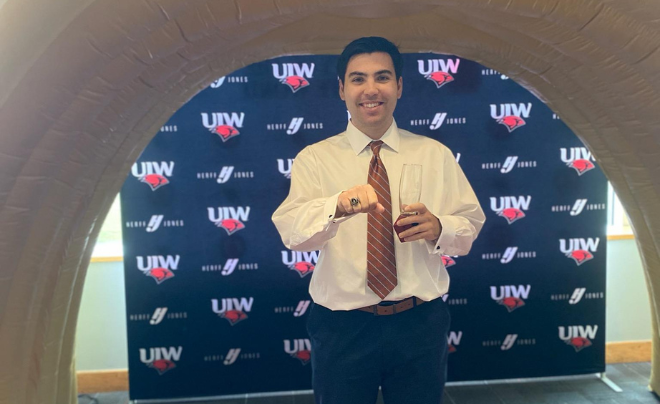 With my senior year before me, I can say that choosing to attend the University of the Incarnate Word has greatly impacted my life, and I have learned a lot these past three years. One of my main reasons for attending UIW is that it emphasizes its Catholic faith as the foundation of the school's history. UIW has helped me grow deeper in my faith because the Catholic identity is prominent throughout campus and participation in church celebrations is encouraged.
Each year, I have adapted and grown more confident and courageous in taking on new challenges and seeing difficult projects to completion. My creative and intuitive thinking has been expanded by constantly looking at problems from different perspectives. I have developed into the man I am today because of the hard work and support of my professors. Learning from my professors – who bring real-world experiences into the classroom – has allowed me to gain insight into what it is like to be an engineer.
In addition to seeing what being an engineer after graduation is like, I feel that I am also being prepared for life after college through my course work. Through completing the core course requirements, I learned about many different topics including history, religion, philosophy and music. These courses not only made me a well-rounded individual, but since they were delivered in different methods because of the pandemic (some hybrid, some online and some in person), they helped me gain a sense of what the new work environment is like.
At UIW, I was provided with the experience that allowed me to learn new skills such as coding and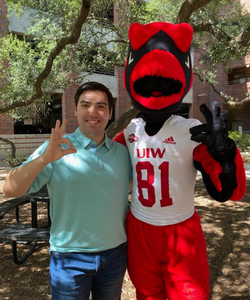 computer-aided drafting using engineering software such as MATLAB and AutoCAD. In addition, being trained on how to use these programs is preparing me and making me more marketable in the world of engineering. During my journey to becoming an engineer, my professors have made great contributions. Specifically, Dr. Sreedevi Ande, one of my engineering professors, who has been a huge influence. When I was a freshman, she helped me realize my potential and showed me that I can succeed in any course as long as I put forth the effort.
As I begin my senior year, I am ready to see how much more I can gain in knowledge and skills. I can't wait to build professional connections and promote my UIW connection. The University of the Incarnate Word is a school that emphasizes its foundation of faith and has helped me grow as an individual. I have learned many useful skills and met many great people over these past three years, and I am proud to say that very soon I will be a graduate of UIW.
-Aidan Quinn