DSE Teacher Education Program Earns Accreditation
September 23, 2022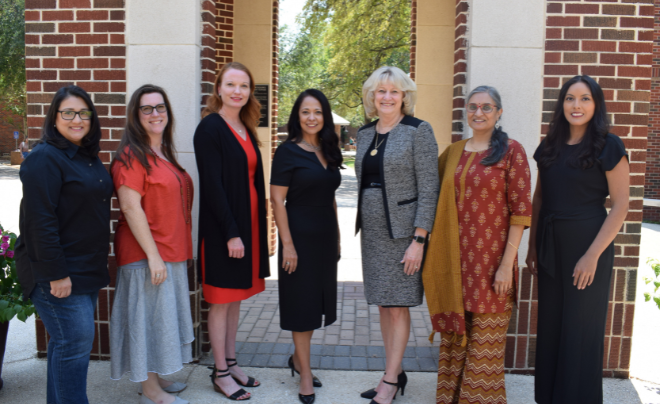 The University of the Incarnate Word Teacher Education program, housed in the Dreeben School of Education (DSE), has been awarded full seven-year accreditation status by the Association for Advancing Quality in Educator Preparation (AAQEP).
"UIW's Teacher Education Program is well known in the region for graduating educators of the highest quality who create positive change in the lives of their schools and students," said Dr. Thomas M. Evans, UIW president. "Our new full accreditation by the AAQEP, an organization that values innovation, is a wonderful recognition of the Teacher Education Program and its commitment to readying educators who are as informed by compassion and social justice as they are by their exceptional preparation."
The Teacher Education program at UIW provides undergraduate students with the degree and training needed to be life-changing elementary, secondary or all-level teachers. In addition to earning their degree, students are also prepared to earn a Texas Teacher Certification. The program provides rigorous training that prepares students to enter the profession ready to meet the varied needs of diverse learners while supporting the greater educational community.
"The recent AAQEP accreditation earned by the Dreeben School of Education is an outstanding accomplishment worthy of institutional pride and respect," added Dr. David Stein, assistant provost of accreditation at UIW. "The self-study submitted before the review was both comprehensive and skillfully authored. The exit interview that took place at the end of the review was one of the shortest and most complimentary of any I have ever seen. What is most impressive, however, is the underlying commitment to the continuous improvement process that all of our DSE faculty and staff possess. I am honored to work with them and am certain that countless tangible benefits will accrue to DSE students moving forward."
The Dreeben School of Education maintains quality programs by analyzing evidence of its own effectiveness and making regular revisions to benefit its students in response to changes in the profession. Its leadership and decision-making structure support effective engagement with stakeholders and partners to strengthen the local education system.
To achieve accreditation, a school must meet four standards set by the AAQEP: candidate/completer performance, completer professional competence and growth, quality program practices, and program engagement in system improvement. Through the evaluation, it was determined that the teacher education program at UIW met all four standards.
"Congratulations to the University of the Incarnate Word and to all of the faculty, staff, and stakeholders who have achieved their goal of national accreditation by AAQEP," said AAQEP President and CEO Mark LaCelle-Peterson. "The program is focused and strategic in its preparation of teachers, service to the community, and attention to feedback for continuous improvement."
The Teacher Education faculty includes Dr. Lucretia Fraga, Dr. Ann David, Dr. Stephanie Grote-Garcia, Dr. Elda Martinez, Dr. Denise Staudt (Dean), Dr. Deepti Kharod, Dr. Mariannella Núñez and Dr. David Campos.