University Collective: A Fond Farewell
August 15, 2022
Every UIW employee, whether beloved faculty or dedicated staff, leaves their mark on the University and makes a lasting impact on students. This year, the University bid farewell to esteemed members of the community who began a new chapter in their lives – retirement. The UIW family thanks each and every one of these individuals for their years of service to bettering the lives of students and for the many contributions they made to the University.
---
Sr. Kathleen Coughlin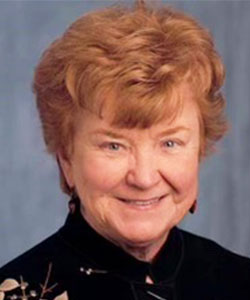 Sr. Kathleen Coughlin grew up in the suburbs of St. Louis before entering the congregation of the Sisters of Charity of the Incarnate Word, San Antonio in 1960. Although she thought she would become a teacher, she was assigned a role in healthcare instead. She earned her undergraduate degree in Nursing from Incarnate Word College and her master's degree in Health Administration from St. Louis University.
Over the following three decades, Sr. Kathleen spent time as a director of nurses, hospital administrator, president/CEO of Spohn Health System, president of the Catholic Health Association of Texas and other leadership roles in the congregation. She retired from healthcare in 2000 and embarked on a second career, this time in the field of institutional advancement.
Sr. Kathleen joined the UIW family as vice president for Institutional Advancement in 2002. Eventually serving in her most recent role as senior advisor to the President for Leadership Gifts and Sponsored Ministries, her areas of responsibility have included cultivating large gifts and acting as a liaison between UIW and all sponsored ministries of the Sisters of Charity of the Incarnate Word.
During her time at UIW, Sr. Kathleen was involved in numerous fundraising projects, including the opening of the AT&T Science Center, raising funds for the Feik School of Pharmacy, the renovation and rededication of the school of nursing to the Ila Faye Miller School of Nursing and Health Professions, the renovation of the former fine arts building, which became the Kelso Art Center, the Source of Life mural installation, Gayle and Tom Benson Stadium, the Luella Bennack Music Center, the Diane Bennack Concert Hall and the startup of the School of Osteopathic Medicine. Additionally, with Sr. Kathleen's help, UIW's annual gala, Swing-In is now in its 45th year and serves as both a vital scholarship fundraiser and a beloved tradition. In 2002, the event raised a net of $45,000. For the three years before COVID-19, the event netted nearly $400,000 per year.
"It is impossible to overstate how meaningful and how significant a contribution Sr. Kathleen has made since joining UIW in 2002," said Dr. Thomas M. Evans, UIW president. "She has welcomed new friends and benefactors and has ushered in some of the most transformational gifts in our institution's history, helping UIW grow and prosper. Sister also made education possible for so many students and because of that, she has changed their lives. We are extremely grateful for her presence, her leadership and all that she has brought to our community."
---
Dr. Barbara Aranda-Naranjo, UIW Provost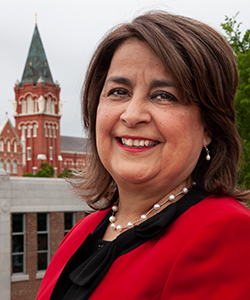 From being a student of Incarnate Word College to serving as provost of the University of the Incarnate Word, you might say the career of Dr. Barbara Aranda-Naranjo has come full circle. This dedicated servant and educator retired from her position as vice president for Academic Affairs and provost at UIW on July 29, 2022.
Dr. Aranda-Naranjo has had a remarkable career that spanned more than 30 years, with many of those years dedicated to UIW. Here, she served as General Dunlap Endowed Chair for Nursing Research, Associate Provost for Health Professions, Associate Provost for Civic Engagement, Director of Student Health Services and Vice President for Academic Affairs and Provost. In this role, she was responsible for the quality of all academic programs and the development of the Academic Master Plan. As an alumna, Dr. Aranda-Naranjo has had a particularly keen insight into the lives of our Cardinals and a profound understanding of their needs throughout their UIW journeys and well after graduation. To help support students, she led successful efforts to build collaborative academic, government, and community partnerships to meet the needs of those organizations and their workforce.
"This announcement comes with mixed emotions," said UIW President Dr. Thomas M. Evans. "Dr. Aranda-Naranjo has served the University of the Incarnate Word with deep dedication and a heart for Mission for many years and, as a result, she has made significant impacts on the lives of our faculty and students. I know that, while we will miss her daily presence and all that she has brought to UIW as an educator, leader and provost, we all wish her health, happiness and nothing but the best in this next chapter."
---
Dr. Robyn Phillips-Madson, UIWSOM Founding Dean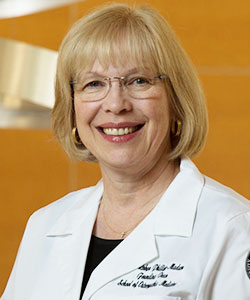 Dr. Robyn Phillips-Madson arrived at the University of the Incarnate Word in November of 2013 when its School of Osteopathic Medicine (UIWSOM) was in its beginning stages. Getting a medical school off the ground was nothing new to her. She had already served as dean of another medical school during its first year of classes. She knew what the expectations would be, and she thrived on them.
From the earliest days, Phillips-Madson oversaw spectacular growth and major milestones for UIW's medical school. In Spring 2021, UIWSOM celebrated many firsts. March saw its first round of graduates experience Match Day, where they learned where they would complete their residencies. Two months later, those same learners became the first graduates of UIWSOM.
In May 2021, UIWSOM also announced it had been granted full accreditation from the American Osteopathic Association's Commission on Osteopathic College Accreditation. Through it all, Phillips-Madson says her greatest joy was working with and watching the learning community of UIWSOM grow.
"Words are insufficient to express my gratitude to the many people who welcomed me and my husband to San Antonio and UIW, and supported UIWSOM throughout our start-up years," she shared upon the announcement of her retirement. "I will carry fond memories in my heart of the precious people I encountered here and will be forever grateful for their prayers and commitment to the charism of the Sisters of Charity of the Incarnate Word. Praised be the Incarnate Word forever and ever!"
---
Dr. Timothy Wingert, UIWRSO Dean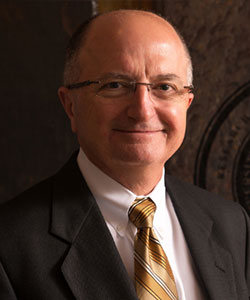 Dr. Timothy A. Wingert has retired as dean and professor at the University of the Incarnate Word Rosenberg School of Optometry (UIWRSO). Before his promotion to the dean, Dr. Wingert served the UIWRSO community as the associate dean for Academic Affairs.
 Dr. Wingert has authored or co-authored over 100 refereed publications and peer-reviewed presentations, most of which have concentrated on access to care issues and providing Optometric care to populations in need. Most recently, he received the Fulbright Specialist Program Award from the U.S. Department of State and the Fulbright Foreign Scholarship Board.
"Dr. Wingert has served admirably at three different schools and colleges of optometry over his 37-year career in academic optometry," shared Dr. William Miller, UIWRSO associate dean for Academic Affairs. "His distinction as a Fulbright Scholar to Poland on two occasions is honorific in the optometric profession. His career in public health, representing optometry, has impacted not only the U.S., but countries around the world. Dr. Wingert has contributed to over 36 optometric publications and over 80 academic papers and poster presentations in his distinguished career.
"In my nearly three decades of academic life, it is rare to serve under a leadership that has left such an impact on me and my colleagues," Dr. Miller continued. "Dr. Wingert has brought a leadership that can best be summarized as fair and approachable with an active listening approach. He is quick-witted and humorous, while
his empathetic side exhibits concern for faculty and their families. Dr. Wingert has always been intentional about hearing all sides of an issue before weighing in with his own. Dr. Wingert can be clearly described as a servant leader."
---
Dr. Linda Hook, Assistant Professor of Nursing
After 40 years in professional nursing practice in various specialties, including 20 years in community and public health nursing, Dr. Hook transitioned into academic practice with a teaching role. Hook was a leader in UIW's community efforts during the COVID-19 pandemic. She also organized and led numerous clinics that resulted in thousands of Bexar County residents getting immunized for the virus.
"We certainly will miss Dr. Linda Hook's leadership, especially in everything related to community health nursing," shared Dr. Holly Cassells, dean of the Ila Faye Miller School of Nursing and Health Professions. "She has a vision of the possibilities for both students and faculty, and for the vulnerable communities we serve. And then she creates ways to respond. She has a passion for addressing public health needs, whether by getting vaccines to the underserved, inserting professional nurses into primary care, or showing students the value and the joy in helping clients improve their lives. Everything she does is with exuberance and energy, and a deep understanding of how to make things happen in complex and shifting community environments. Her commitment to our UIW Mission and to finding ways to carry it out has been an inspiration to all of us!"
---
Dr. Alison Whittemore, Department of Engineering and Physics Chair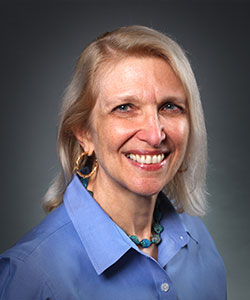 Dr. Alison Whittemore served as chair of UIW's Department of Engineering and Physics. She spearheaded the creation of the University's Solar House, a project that she led for five years before its grand opening. The Solar House was created to be a fully functioning residence as well as a visitor's center and learning laboratory on the UIW campus.
"As I reflect on the many tremendous contributions of Alison Whittemore to the School of Mathematics, Science and Engineering, the ones that stand out the most are her service to sustainability efforts on campus and the contributions she made to the growth of Cardinal Engineering," said Dr. Carlos Garcia, Dean of the School of Mathematics, Science and Engineering. "Dr. Whittemore is an excellent example of an individual that used an engineering background to serve the international developing communities in Peru by demonstrating how to build an oven from recycled materials and crafting bags and purses from recycled trash bags. Perhaps the most visible legacy is Dr. Whittemore's contribution to the construction of the LEED Platinum UIW Solar House on campus."
---
Dr. Dora Fitzgerald, Emeritus Associate Professor, School of Media and Design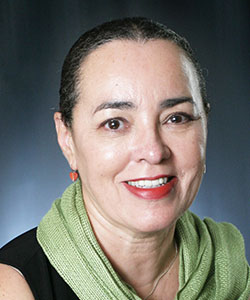 Dr. Dora Fitzgerald taught at the University of the Incarnate Word for more than 20 years. During her time as a film professor, she also gave back to students by actively serving on the University Undergraduate and Graduate Councils over the years.
"Dora Fitzgerald was a valued faculty member in the Communication Arts program for 20 years and was instrumental in the development of a film studies concentration before her retirement," shared Dr. Sharon Welkey, Dean of the School of Media and Design. "It will be exciting to finally launch the film studies concentration effective Fall 2022. Dora's dedication to planning every detail of this concentration was typical of any project she worked on, meticulously and carefully crafted! Dora loved teaching and was a tireless advocate for students and was genuinely interested in the overall wellbeing of each and every student in her classes."
---
John Miller, Convergent Media Manager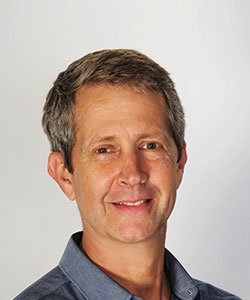 John Miller was a familiar face on UIW's Broadway campus, where he served as the University's convergent media manager for nearly 12 years. His role involved troubleshooting, updating and training users of UIW's various digital products such as Zoom, Blackboard and more. Miller also served as the online administrator for various student-run media organizations including UIWtv.
"UIW was fortunate to hire John as its Convergent Media Manager," shared Terry Peak, UIW instructional designer and a colleague of Miller's. "He came to UIW with more than 25 years of experience in media recording, editing and production, which he willingly shared with students and faculty."
---
Priscilla Johnson, Academic Advisor, UIW School of Professional Studies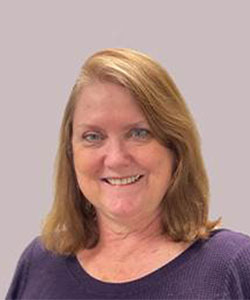 Priscilla Johnson made her UIW home as an academic advisor at the University's Corpus Christi School of Professional Studies campus. A graduate of the University of the Incarnate Word, Johnson served the University for more than twenty years, where she counseled countless students as they began their own higher education journeys.
"Priscilla loved working with her students," said Valerie Vargas, senior advisor at the UIW School of Professional Studies. "She was passionate about the care she provided to each of them and did not hesitate to go above and beyond to help them. We continue to see the impact she had on her students daily, and I'm confident we will continue to see it for some time."
---
Theresa Lopez, Senior Instructor of Fashion Management
Theresa Lopez served in the School of Media and Design's Fashion program for nearly two decades. A UIW graduate, Lopez helped students realize their dreams as a senior instructor of Fashion Management.
"Theresa 'Teri' Lopez spent 15 years teaching and shaping students into future fashion designers, merchandisers, and product developers who graduated from the Juren-Sullivan Fashion Management program at UIW," shared Dr. Sharon Welkey, Dean of the School of Media and Design. "During this time, she was actively involved with every aspect of the annual Cutting-Edge Fiesta Fashion Show, whether assisting students in the planning, designing, and production of garments for the show or in the actual production of the show. Teri worked tirelessly to make sure each fashion show was a success and had a personal stake in making sure the fashion management graduates were also on a path to achieve success."
---
Dr. Roger Barnes, Chair of the Department of Sociology and Criminal Justice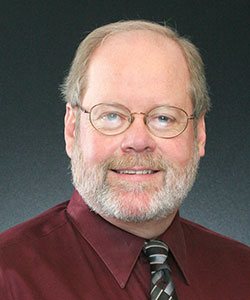 Dr. Roger Barnes was well-known on campus for being a leader in social justice. He made UIW his permanent higher education home in 1983, beginning as an assistant professor of Sociology. Dr. Barnes had a true passion for helping students. He was once quoted as saying, "Over the years, I've learned never to give up on my students. Students should be considered 'raw material' on their way to greatness." This belief led him to become the first recipient of UIW's Presidential Teaching Award in 2005.
"Dr. Roger Barnes was a servant leader long before the term came into vogue," said Dr. Kevin Vichcales, associate provost for Undergraduate and Graduate Education. "In the classroom, his focus on holistic student development epitomized his teaching and resulted in the transformation of generations of students. His service to the UIW community at the departmental, college, and university levels are exemplified through the numerous awards and honors bestowed upon him by his faculty colleagues. Dr. Barnes' focus on the growth, development, and well-being of the various communities he belongs to serves as an example to us all."
---
Peter Reininger, HVAC Superintendent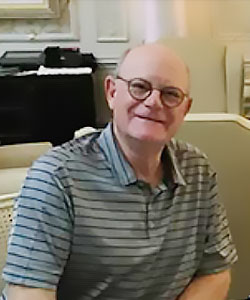 Peter Reininger's history with UIW dates back to the 1800s. In the late 1800s, the Sisters of Charity of the Incarnate Word were moved to open an orphanage, and in doing so, they gave care and housing to many young orphans without a family. Among them were Reininger's grandparents. In the decades that followed, every generation of the Reininger family worked to contribute to the Sisters' mission.
"Peter served the University with great dedication for decades," said Phil Lopes, director of Facilities Management. "It's been a pleasure working closely with him over the years – the combination of being an expert in his field and having such a passion for serving the Sisters' ministry made him a valued member of our University
community."
---
Cynthia Rodriguez, Office of the Registrar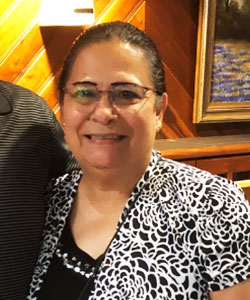 Throughout Cynthia Rodriguez's time at UIW, she wore many hats and served in several capacities, both in the School of Professional Studies and in the Office of the Registrar. Her colleagues called her the "ultimate go-to person" because of her vast institutional knowledge. 
"Cynthia has been an amazing colleague to work with throughout our time together, both in the School of Professional Studies and the Registrar Office," shared Marisol Scheer, registrar. "Cynthia's dedication to her work and her co-workers was an example of commitment to our One Word community. I am so happy her hard work has led her to a wonderful retirement, but we will surely miss her here at UIW."
---
Sylvia Kutschenreuter, Secretary to Dean of Academic Affairs, UIWRSO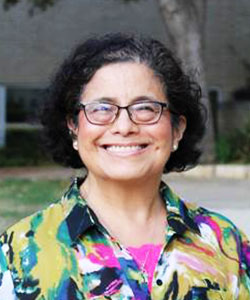 Sylvia Kutschenreuter served in various roles as a University employee. Once the Office of Development's office manager, she is now ending her UIW career as secretary to the dean of Academic Affairs at the Rosenberg School of Optometry. Ever a friendly face and helpful teammate, Kutschenreuter's service is remembered fondly by all who worked with her.
"When I reflect and think about people in my life who have helped me be a better person, there are a few selected individuals who come to mind," began Lynn-Davis Johnson, manager of Advancement Services. "Sylvia Kutschenreuter is one of the special individuals because when I'm around her I feel a spirit of goodness!"
Reflecting on her time at UIW and calling on the University's tenets, Kutschenreuter said, "We are 'family' is not just a cliché. It was a deep down feeling I had with strong and never-ending 'faith,' creative 'innovation,' enlightening 'education,' continuous 'service' and genuine 'truth.' I am blessed to be a Cardinal."
---
Victor Aguilar, Shipping and Receiving
Victor Aguilar initially joined the University community as a part-time employee. However, his department quickly realized that he was a wonderful asset to the team. After a little convincing, Aguilar agreed to a full-time position. His team shared that UIW was blessed over his years of service to have such a hard-working, dedicated team member.
"Victor's work ethic and friendly spirit will be hard to replace," shared his colleague, Marisa Vasquez.
"Victor was a great person to work with," added Joe Cadena, Aguilar's supervisor. "He understood his role in Shipping and Receiving and went above and beyond to assist others when needed. He will be missed."
---