UIW's Community Health Education Program Receives Accreditation
July 1, 2022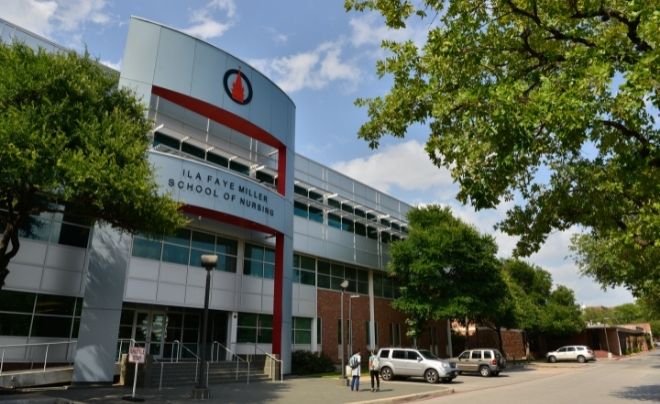 UIW's Community Health Education (CHED) program, an interdisciplinary program housed in the Ila Faye Miller School of Nursing and Health professions, has earned full accreditation from the Council on Education for Public Health (CEPH).
"Having the CHED program receive accreditation increases the confidence in the program and validates the educational values that drive our program," said Dr. Erlinda Lopez-Rodriguez, assistant professor and program director for the CHED program. "The program is mission- and outcomes-based and is grounded in an in-depth self-evaluation using the competency outlined by the Council on Education for Public Health – the quality benchmarks of public health programs around the United States."
The CHED program is ideal for students who are passionate about improving the community's overall quality of life through the promotion of wellness. With an emphasis on improving the health of individuals and communities based on needs, the curriculum teaches students to design, implement and evaluate community health programs.
As an interdisciplinary program, students take courses from the College of Humanities, Arts and Social Sciences and the School of Mathematics, Science and Engineering, in addition to the Nursing program. The CHED program uses an evidence-based approach to address disease prevention and health promotion within communities. Through the study of healthcare policy, students are also prepared to become leaders in addressing health disparities in these communities.
To qualify for accreditation, the program submitted a comprehensive self-study that included 25 criteria related to the program's mission, faculty qualifications, curricula, and the infrastructure's effectiveness in supporting the program's delivery. The CHED program met all 25 criteria outlined.
"Having CEPH accreditation brings numerous benefits to the program," added Lopez-Rodriguez. "These include providing a sound basis for continuous improvement in the program, confirming the quality of the program to students, employers, and others, increasing the program's visibility, demonstrating the program's commitment to excellence in public/community health education, and providing greater opportunities for interaction with leading public health programs around the United States."
The CEPH accreditation is valid for five years with an interim report due in spring 2023.  Learn more about the CEPH here.