UIW Recommits to Growing Southland Conference
June 24, 2022
University of the Incarnate Word Looks to Build Upon Unprecedented Success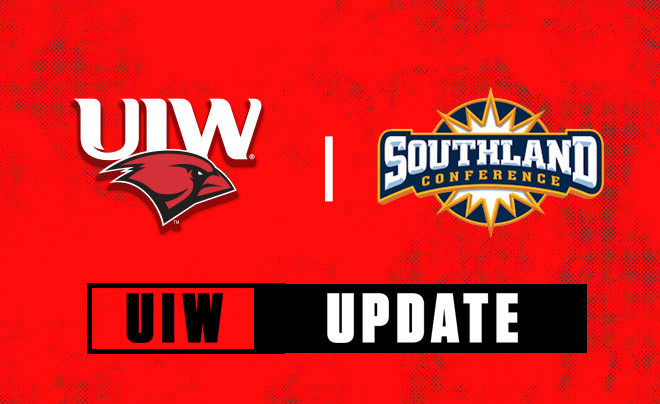 San Antonio – Coming off its most successful year on and off the playing field, the University of the Incarnate Word (UIW) has recommitted to continue its Division I athletics program in the Southland Conference. UIW had accepted an invitation to join the Western Athletic Conference (WAC) effective July 1, 2022. UIW has informed the WAC that it will not proceed with becoming a member.
"In the ever-changing landscape of Division I athletics, change can happen fast, but it has always been our goal to find stability, the best fit and the best opportunities for our student-athletes," says UIW President Dr. Thomas M. Evans. "Today's announcement is just another example of putting those interests first. Our decision to remain in the Southland Conference will optimize class time with competition time and time in our community and allow our students to once again excel in all those areas."
Last year, UIW student-athletes won Southland Conference titles in five different sports and clinched the Southland Conference Commissioner's Cup, which is awarded to the most accomplished athletics department in the conference. As a group, the student-athletes also achieved the highest collective GPA in program history and went far beyond the department's goal for community service hours.
"Ever since I arrived at this university, we have continuously looked to position UIW Athletics for success at the Division I level," says UIW Athletic Director Richard Duran. "Given the rapid change happening within Division I conferences across the nation, we believe we are best positioned for continued success in the Southland Conference. This will allow our student-athletes to continue to show their talents in the classroom, in the community and in competition."