Tejanos con Ganas: UIW MBA Student Discovers Shared Values in Tejano Culture and Business
June 17, 2022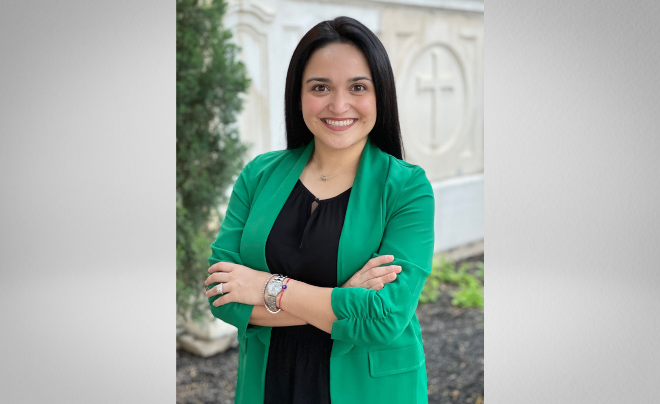 The UIW Leading a Diverse Workforce class, taught by Dr. Teresa Harrison, professor and coordinator of UIW's Management department, invites Master of Business Administration students to take a closer look at diversity, equity and inclusion (DEI) and how embracing diversity contributes to better workplace environments for all. The course aims to expose business students to what their role will be as future business managers in regard to reducing prejudice, improving psychological safety and contributing to social justice in the workplace and beyond. As part of the course requirements during the Spring 2022 semester, Dr. Harrison assigned an "unessay," a research project that required students to learn about a chosen topic and present it in any manner they felt best communicated their findings.
"The 'Unessay Project' allows the students to utilize their creativity to research an area of diversity, equity, inclusion and belongingness and create a project that is impactful and compelling," explained Dr. Harrison.
MBA student Alicia Cabellero's unessay, titled Tejanos con Ganas, stood out to Dr. Harrison in meaningful ways. Her project explored Tejano culture, and how the values passed down from generation to generation of migrant workers are just as applicable in white-collar businesses.
"Tejanos con Ganas is a project about migrant workers and the workplace values they pass down to their children," said Caballero. "This project explores the values attained by hard-working migrant workers who sacrificed so much for so little in return … they instill in their families values such as hard work, commitment and the importance of pursuing an education no matter the circumstances."
For Caballero, the project was personal. A sixth generation Tejana, her family has lived in the southern area of the United States for generations and have served as positive examples of working "con ganas." Her grandmother overcame language barriers to earn her high school diploma, while her grandfather left school to care for his family – still, he worked to establish his own business and taught himself to read and write.
"I revisited my family tree and began to realize how long it took my family to become established in the United States despite having lived here for multiple generations," she shared. "In committing to the project, I realized how the values I learned from my grandparents and their ancestors helped me become the person I am in the workplace. While their workplace looked much different from mine, the values are still the same."
To share her research, Caballero created a website, complete with videos, cultural information about food, music and folklore, and a history timeline of migrant workers. The videos, she explains, help tell the generational stories of migrant workers and their descendants.
"Alicia clearly tied in the concepts and discussions from the course and presented them in a way that not only demonstrates her understanding, but also contributes to the learning of others, especially those who may be different from her," said Harrison. "By identifying the migrant worker stories and values, she was able to add value by educating the class and showing how diversity – in terms of cultural values, attitudes, and motivation – plays a role in creating a more productive workforce. She will continue having these discussions as a leader in an organization having listened to others, contributing to the discussion and applying the concepts from the course to her project."
Caballero agrees that the project – as well as the projects of her classmates – provided valuable insight into the various backgrounds that employees may bring to the workplace and how they impact the work environment. She looks forward to applying her degree to "lead the next generation of workers to see beyond challenges," and to foster an inclusive work culture.
"Diversity in the workplace is amazing," she added. "We all bring different skills and tools to make businesses better."