June 8, 2022
UIW Development Board member and alumna Kate Crosby works to help provide opportunities and access to a UIW education.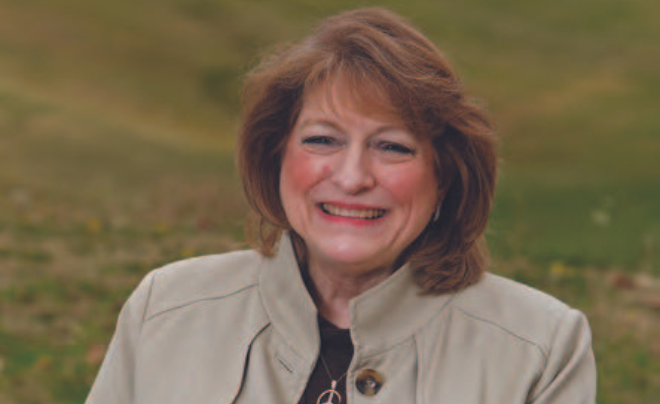 For more than 25 years, Kate Crosby '96 has lent her insight and influence to the University of the Incarnate Word, helping positively impact programs, spearhead initiatives and otherwise support students, many just like her, to achieve their academic dreams.
Now a vice president at Frost Bank, Crosby began her Incarnate Word journey in the mid-90s as a member of the very first class of students in the ADCaP, or Adult Completion program, now known as the School of Professional Studies. A small group, Crosby and her peers were akin to trailblazers, moving through the program as it was being built. But, she had faith that this would be the program that would help her achieve her goal of completing her degree on an accelerated timeline while continuing to stay in San Antonio and further her career at Frost Bank. 
"ADCaP helped me see the light at the end of the tunnel," she said. It offered an opportunity to help others see the light too. As part of the first ADCaP class, she worked with then-dean Dr. Denise Doyle to take ownership of how the program was administered and helped professors condense yearlong curriculums into streamlined ADCaP-appropriate timelines. "I loved the program because I was in it with all of my peers — people like me who were working and wanted to be there."
When graduation day came, Crosby was the very first graduate of the program to walk the stage among her class of seven. Soon after, she received a promotion at Frost Bank, and was tapped by a mentor and fellow colleague to join the UIW Development Board where she could continue to help provide opportunities to current and future students who want to obtain their degree.
"The UIW Development Board was the very first real board I was part of and I knew my mentor who encouraged me to join would not lead me astray," Crosby said. She recruited her husband to join the board too, and collectively, they have served on the board for 34 years.
Crosby and her husband became donors because of the excellent education she received and because they see the value in a UIW education for others. "We give as a couple because we can see the significance of our contributions not only as board members, but as community members," she said. They are thankful to be part of an institution that provides opportunities for first-generation and non-traditional college students. Everywhere they go they meet students and their families who say UIW is the only place they want to go because of the Mission, values and programs.
"We ran into a student the other day in line at the movies who is from Houston and whose mom would only let her come to UIW because of the nursing program," she said. "We give because there are so many families like that who want their kids to stay close to home and get a high-quality education."
Crosby said her favorite part of earning her degree here was that she was not only able to learn from professors and textbooks, but also by collaborating with fellow students. Crosby even recruited her sister to complete her degree at UIW and see the light at the end of her own tunnel. Today, her work is helping illuminate the possibilities for so many others who dream of completing their education as a UIW Cardinal.