Moment for Reflection - Learning in Pandemic Times
June 13, 2022
By Dr. Luella D'Amico, associate professor of English
Learning in Pandemic Times: Reconsidering the Incarnate Word Scholar's Life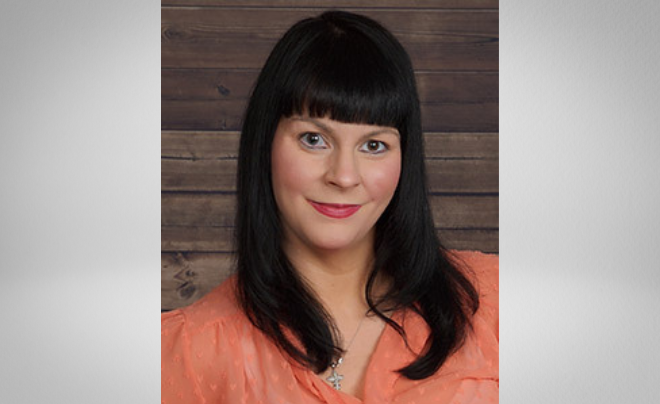 As readers of this magazine know, in March 2020, the COVID-19 pandemic forced many professors and students to shift their in-person classes to remote learning. The semesters following have been a mix of learning methodologies and platforms. A Texas-sized snowstorm, the omicron variant, constant political upheaval in the United States and now a European war—in addition to the numerous other global conflicts, have all been part of our shared learning communities. Starting. Stopping. Adapting. Ratcheting up anxiety at every turn.
Teaching and forming students has taken on a completely new shape during this time. I have been personally transformed during this pandemic, as I know my students have—and therefore so has my pedagogy. It is in these moments of transformation when I feel most grateful to work at a place like UIW that has embedded within its Mission an ideal of transformation. Indeed, the Catholic intellectual tradition calls us to have a transformative, shared intellectual life. The focus in my classes has shifted in two important ways. The first way is that I have encouraged my students to participate in much broader, public facing projects— projects where they have to interact and get to know others within a broader community, often virtual. I'm an English professor, and this experience occurs in myriad ways. For instance, in my freshman composition classes, students have conducted service learning, where they record videos and read aloud to children in a local elementary schools. This class's thematic focus is on vocational discernment, culminating in a final research paper pertaining to their major. This community outreach project helps students remember what brought them joy in reading and learning when they were children. What sparked their passions when they were children? How might they bring that feeling back, and pass it on to the next generation? College students love hearing what the elementary school students have to say and vice versa.
In my upper-division classes, I take this focus on connective outreach a step further. Students in my American Women's Writing in Spring 2021 class participated in a Black History Month Showcase, here at UIW, focused on the first African American author of a published book of poetry, Phillis Wheatley Peters. Then, many of them presented at a national virtual conference (the Society of Early Americanists) about her poetry, and I was asked to present on a teaching roundtable at the conference because of the UIW students' high-level of scholarship and engagement. This 2022 semester, as well, had students present on Zora Neale Hurston's work at a Black History Month celebration for the composer Florence Price, and students in another class are working on a public scholarship project about Louisa May Alcott's Little Women that involves the entire UIW community.
As we know, the pandemic is isolating. And the research my students have been participating in—and that I've discussed above—is because I've felt it's important for them to get to know each other, and the rest of the scholarly world in and beyond UIW. That is, I highlight these opportunities to present research—to connect—as ever more important because it is integral, I believe, to educating the whole person, to taking care of our students' souls right now.
Indeed, cultivating moments of stillness in the classroom is the second shift my pandemic teaching has taken and is just as vital to me right now as building student research possibilities. When students come into class, I've noticed increasing distraction. Beyond the classroom walls—outside the Zoom camera—death, illness, difficulty, abound. As such, to arrive at a place where my students can deeply engage with difficult material—to get them to arrive at a place where they can research, connect, and think at the level I know they can in this moment—I now offer a brief prayer or meditation at the beginning of each class. We pause more throughout classes and throughout the semester, too. We check in. We commune— and communicate—with each other much more than ever before.
A piece I teach in my composition courses now, and reflect on often, is C.S. Lewis' "Learning in War-Time." Written right after the start of the second World War, Lewis urges his students to contemplate their calling during the particular time in history they are studying. Like our own moment, it is probably not the circumstances that the students wished or imagined they'd be studying in; nor is it, likely, the circumstances the teachers wish or imagined they'd be in either. Yet here they and we are. As educators at a Catholic university like UIW, I think we are especially equipped to answer the call we have been given—this call of pandemic teaching and learning.
We ought to offer opportunities for unique research—opportunities, for example, for students to contemplate the complexities of the word "mercy" in Phillis Wheatley Peters' poetry with themselves and with other students nationally—opportunities to feel connected and part of a community that is reflecting and responding to questions of social justice, history, close reading, theology and beauty in the written word. What can an enslaved girl mean by the repetitive use of the word "mercy" in her work? This is one such question UIW students grappled with amongst each other and on a national stage in one of my classes.
At the same time, we ought to offer opportunities for unique reflection—opportunities for students to turn inward, to consider who they are in this moment and how the top-notch scholarship they are doing will impact the world both now and once they graduate. Lewis writes in "Learning in War-Time" that "War makes death too real to us." So do pandemics. Now, we have an opportunity to think of what we want the world to be, of who we want to be, and how we ought to be and what the world ought to be. There is no better time to research. To produce. To reflect. To examen. To care. To love. To transform.
I have offered this essay, obviously, from an English professor's perspective. But it takes a whole university to educate and to form one student. That is, every faculty, staff, and administrator a student comes into contact with at UIW is part of that scholar's journey. As mentioned earlier, the Catholic intellectual traditional is a "shared, intellectual life" for all of us; "each discipline offers something of the sacred." A time of pandemic: what better time to learn? What better time to transform?