Love for Incarnate Word, Passion for Research
June 6, 2022
By Cari Gold
Dr. Ricardo Carrion followed a family bond with the Sisters to UIW, where he found a passion for Biology; he went on to become a leader in infectious diseases research.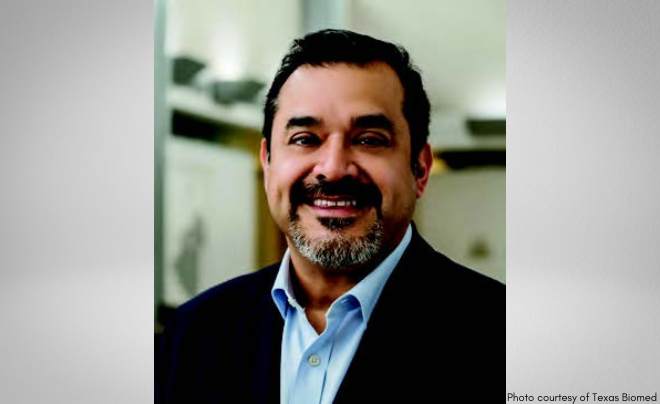 "I was drawn to Incarnate Word mainly because my family was close friends with a number of Sisters of Charity of the Incarnate Word, and they spoke highly of the University."
For Dr. Ricardo Carrion '98, the decision to attend the University of the Incarnate Word was an easy one. In addition to his family's bond with the Sisters, he loved the school's Catholic identity and small class sizes, as well as the enthusiasm of the instructors who encouraged his passion for biology.
Carrion first dipped his toes into the world of research while earning his master's degree from UIW. Through working both in the lab and in the field, he was hooked and soon began UIW's Doctoral Bridge Program with UT Health.
He went on to study Microbiology and Immunology as a PhD student at UT Health. It was then that 9/11 shocked the world, and Carrion began his research on biothreat pathogens such as anthrax. After graduation, he added viruses to the microbes he was examining.
Now, Carrion is a professor and director of maximum containment contract research with more than 15 years of experience in his field. He works at Texas Biomedical Research Institute with a team of scientists, veterinarians, research assistants, veterinary technicians and quality personnel to safely research viruses that are highly fatal and have no FDA-approved therapy or vaccine.
"My research focus has been developing models of infectious disease and using those models to not only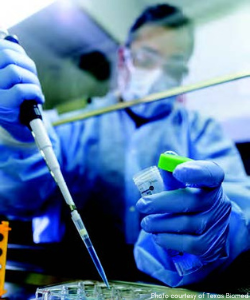 understand viral pathogenesis, but also to advance the development of vaccines and therapies against deadly pathogens," stated Carrion.
Carrion and his team have played a role in developing remedies for numerous diseases, including the first treatment of the Ebola Virus Disease.
"Our work advancing the first Ebola therapy was a rewarding accomplishment," he stated. "To play a role in research that cures a disease that is 90% fatal in humans is something that is hard to not mention."
Although he has several projects that he is proud of, there is one that stands out above the rest. Carrion has been instrumental in advancing COVID-19 vaccines and therapies since the start of the pandemic. This work resonates with him,he said, because of the immediate impact the pandemic has had and the benefits his research provides to his family, friends and the community.
"I was fortunate to be able to serve on a WHO (World Health Organization) working group and was able to see in real time the impact of scientific research on the pandemic," commented Carrion. "It was also truly a team approach as scientists from across the institute, across the nation and across the world worked collaboratively to solve a global health crisis."
"Our experience developing vaccines and therapies for highly deadly pathogens allowed us to quickly transition our research to studying the virus that causes COVID-19," added Carrion. "As the pandemic was growing larger, the need for vaccines and therapies became more and more apparent."
As the pandemic continues, Carrion and his team know that the battle is not over, and they continue working with partners to develop the next generation of vaccines and therapies to help fight against emerging variants.
Through it all, Carrion remembers where he came from. He is thankful for the campus at the corner of Broadway and Hildebrand that felt like home, and for the doctoral bridge program that allowed him to thrive.
"[Growing up], I was always interested in science," said Carrion. "But it was my experience at UIW that set me on the path to being a scientist and led me to where I am today."
To hear more about Dr. Carrion's career and passion for his work, watch this video.