UIW Receives Major Funding for Kidney Research
May 23, 2022
New National Grant will Help in Work to Treat Diabetes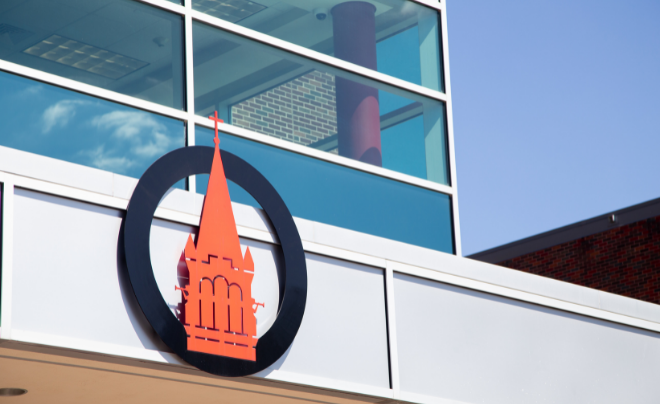 San Antonio – The University of the Incarnate Word (UIW) is proud to announce it has received a grant from the National Institutes of Health (NIH) to fund further research into kidney disease and diabetes. The $300,000 grant will specifically go into research regarding an enzyme, Duox2, and how it effects those with kidney disease.
"Diabetes and diabetic nephropathy (DN) are major causes of morbidity in the general population," says Dr. Bridget Ford, assistant professor in the UIW Department of Biology and lead on this research. "There is an urgent medical need in developing strategies for the treatment of DN. Our objective is to characterize the role of the reactive oxygen species-producing enzyme, Duox2, in DN and identify it as a convenient target for therapeutic intervention. This could allow targeted therapy to prevent or reverse DN and potentially translate to treating patients with specific antioxidant therapy."
"The research conducted by the team led by Dr. Ford is exemplary of the important work being done here at UIW," says Dr. Carlos Garcia, dean of the UIW School of Mathematics, Science and Engineering. "This research can yield life-altering discoveries which will benefit people with kidney disease. It starts by putting the best and brightest on the problem at hand. When it comes to diabetics with kidney disease, Dr. Ford stresses that understanding the fundamental biochemistry involved in kidney cell injury is critical in developing novel treatments. We want to thank the National Institutes of Health for this grant as we continue our efforts to initiate the kind of research that can change lives."
The central hypothesis of this grant is that the reactive oxygen species generated by Duox2 play a pivotal role in cell injury in the diabetic kidney. The goals of the proposed work funded by this grant are to establish the importance of Duox2 in kidney cell injury in the diabetic environment and identify the factors that are modulating Duox2 activity. Characterization of the deleterious actions of Duox2 and identification of its regulators will contribute to the design of novel therapeutic interventions. Furthermore, this grant award will provide funding and increase access to new research and state-of-the-art equipment for undergraduate students in the UIW Biology Department.
"This project will help enhance the research and educational infrastructure at the University of the Incarnate Word," adds Ford. "It will introduce biomedical research experiences to underrepresented minority students who would otherwise lack such opportunities."