UIW Feik School of Pharmacy Tops in Texas
May 31, 2022
Class of 2021 Leads the State in National Exam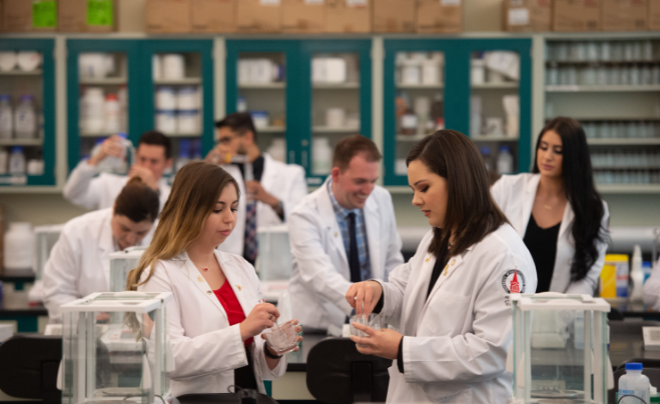 San Antonio – The University of the Incarnate Word (UIW) is proud to announce that the Feik School of Pharmacy (FSOP) graduating Class of 2021 led the State of Texas by finishing No. 1 in the state on the North American Pharmacist Licensure Examination (NAPLEX). The NAPLEX is a standardized test that is considered one of the last steps before a student becomes a licensed pharmacist. This is the second year in a row that FSOP students led the state. The scores also ranked No. 12 in the nation putting the class in the top 8% in the country.

"I am very proud of the Class of 2021, faculty and staff on their licensure exam results," says Dr. David Maize, dean of the UIW Feik School of Pharmacy. "I am privileged to be a part of a team at the Feik School of Pharmacy that produces highly qualified pharmacists as demonstrated by being ranked number 1 for two consecutive years in the licensure exam passing rates in Texas."

In addition, the FSOP Class of 2021 finished No. 3 in Texas on the Multistate Pharmacy Jurisprudence Examination (MPJE). That put the class at No. 18 in the country for that exam and in the top 12% across the nation.