Angel on Earth: UIW Graduate Ready to Enter the Nursing Profession
May 6, 2022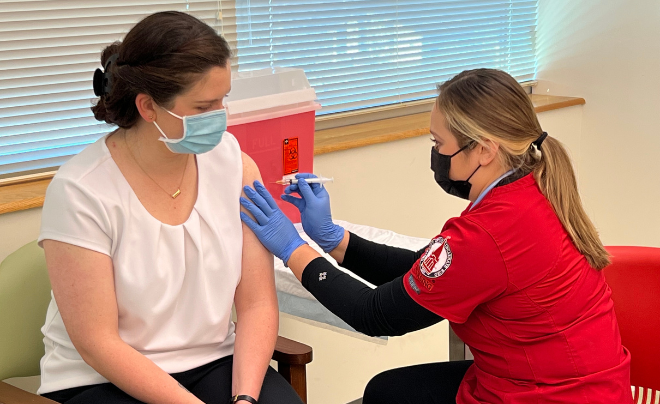 It's the fall of 2018. A 17-year-old Avery Alva is starting her journey at UIW after graduating from Antonian College Preparatory High School. She's young, but she already knows what she is meant to do. She's here to become a nurse.
"It brings me great joy to help others," said Alva of the decision she made all those years ago. "Attending Catholic school my whole life, I became interested in helping and caring for others in my community who are vulnerable and need help."
When the COVID-19 pandemic hit and the number of nurses leaving the profession reached an all-time high, Alva says the global crisis only strengthened her resolve to finish her nursing degree. In fact, it became personal to her when she lost her grandfather to the pandemic.
"Not being able to see him during his hospital stay or passing was a hard pill to swallow," she explained. "The nurses caring for him were amazing and took the place of myself and my family to be his family nearby when we couldn't be. I truly believe nurses are angels on earth."
Now, she wants to impact patients and their families the same way those nurses made a difference to her and her grandfather in his final days. She's confident that UIW prepared her to do just that. Despite forced school closures as a result of the outbreak, Alva appreciates that faculty and staff in the Ila Faye Miller School of Nursing and Health Professions continued to provide an effective learning environment, online and with real-world experience.
"We helped battle the pandemic on the frontlines," she remembered. "We gained so much experience by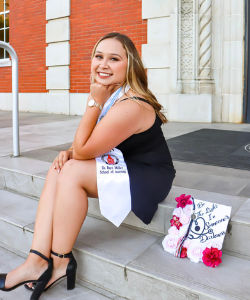 administering COVID-19 vaccines to the public and participating in clinicals to care for those who suffered from the virus."
Her academic accomplishments (she graduates this week Magna Cum Laude) and pre-graduation nursing experience helped her secure a job in the nursing field before she even reached the commencement stage. Alva has accepted a full-time offer in Methodist Hospital's adult oncology unit. She knows she has chosen a path that may often bring heartache, but she trusts that God has placed her where she can make the biggest impact in the lives of others.
"I truly believe that without God, none of my success would be possible," she shared of her faith. "God has truly been my number one supporter throughout my education, and He has called me to make a difference in the nursing profession."
Alva says that even though she's ready to fulfill her purpose in life, moving on is bittersweet. At UIW, she found a family of mentors and friends for whom her love will last a lifetime. It all seems to have gone faster than she anticipated it would, as her advice for younger students is to cherish their time at UIW and never take a single day for granted.
"I've made memories that I will never forget," she concluded. "I am proud to call UIW my forever home."