April 1, 2022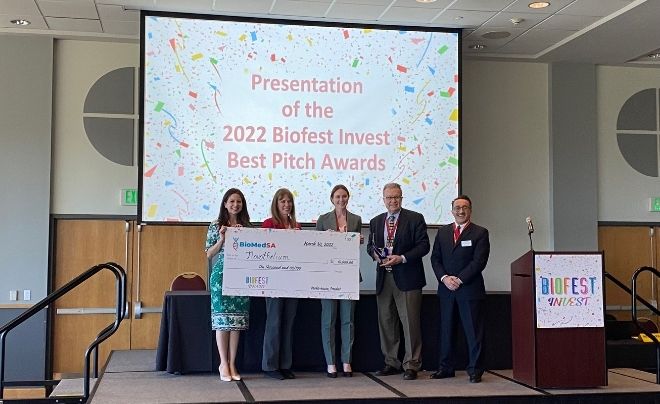 On Wednesday, March 30, the University of the Incarnate Word hosted BioMedSA's BioFest Invest, an annual spring event that allows potential investors from across the nation and Texas bioscience companies to come together. At the event, investors are able to seek funding, while sharing best practices, connections and valuable advice.
"The conference allows for professionals working in the bio health arena to share ideas and opportunities to increase the bio health sector footprint in San Antonio," noted UIW Provost Dr. Barbara Aranda-Naranjo. "It also provides internship and job opportunities for students majoring in bio medical and health related fields at universities across San Antonio like UIW."
Investors had the opportunity to network prior to the welcome message. Then, throughout the day, speakers and panelists addressed pertinent topics for bioscience companies, including early-stage investment options and grant funding, marketing essentials for commercial success, and keys to start-up success from CEOs. UIW's health professions students were able to attend, allowing them to experience a real-world industry event in their field of study.
Additional organizations were also on-site to provide information on support for bioscience entrepreneurs. The event allows companies to pitch their ideas to investors, with judges awarding a cash grand prize of $10,000 to the winner.