UIW Holds Faculty Awards Ceremony
April 22, 2022
Annual Event Celebrates Exemplary Educators
San Antonio – The University of the Incarnate Word (UIW) is proud to announce its annual faculty awards which were handed out during the 2022 Faculty Appreciation Luncheon held on April 19, 2022. Every year, the University honors faculty whose dedication to the Mission and to their students is seen as exemplary.
"We often speak about our Mission to provide transformational education and to form concerned and enlightened citizens in the global community," said UIW President Dr. Thomas M. Evans in his welcoming remarks. "While here our students are changed; they are awakened to the needs of the world, strengthened in their faith, enriched in knowledge and emboldened to innovate and act. The people in this room are the principal agents of this great change. Individually, you broaden our students' understanding, challenge their assumptions and develop their critical thinking. Collectively, your teaching and influence foster their development as educated, compassionate people of the world. In this, and many other ways, you are drivers of the Mission, keeping it and ensuring that every new class that comes through our doors is made better by it."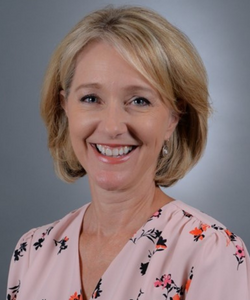 This year's awards are highlighted by the 2022 Moody Professor, Dr. Lee Ann Waltz from the Ila Faye Miller School of Nursing and Health Professions. The UIW Moody Professor was established in 1971 and is traditionally awarded to a senior faculty member who is recognized for teaching excellence. The Moody Professor also serves as the December Commencement speaker and carries the University Mace at all official functions.
"It is such a great honor to have been selected to receive the 2022-2023 Moody Professor," says Waltz, assistant professor of Nursing. "I am most grateful to all my colleagues in the School of Nursing and Health Professions, as well as the university at large, who have served as wonderful mentors to me in teaching, scholarship and service throughout my years here. I am blessed to work at this wonderful institution and to continue the mission of the Sisters of Charity of the Incarnate Word."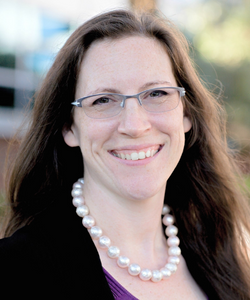 Dr. Ann David from the Dreeben School of Education was chosen for the 2023 Minnie Stevens Piper Nomination. The Piper Professor Awards program, established in 1958, was created to bring recognition to outstanding achievement in the teaching profession. Piper Professors are selected on the basis of nominations submitted by each college or university in the state.
"I'm proud to represent UIW as the Minnie Piper nominee this year," says David. "In my almost 20 years of teaching, at the high school and collegiate level, I've worked to create classrooms where the students and I can ask important questions, explore ideas, be curious about the world and take intellectual risks. As a teacher educator at UIW, I seek to model for my students how to create those classrooms for their future students. Finally, I'm grateful to all of my colleagues for their constant support. They've shared insights into teaching, offered resources, and served as thinking partners along the way."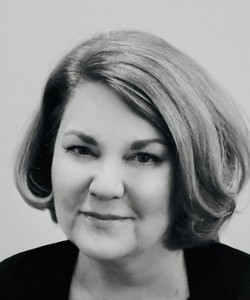 The 2022 Presidential Teaching Award was awarded to Margaret Mitchell from the College of Humanities, Arts and Social Sciences. Established by the Faculty Senate in 2004, this annual award acknowledges an individual who exemplifies excellence in teaching that leads to student engagement.
"It's a huge honor to be nominated by my students," says Mitchell, professor of Theatre Arts. "I am the first person from the Theatre Arts Department to receive this award and only the second person in the arts (the first was my friend and colleague Bill Gokelman). I am very grateful to the selection committee and to Dr. Aranda-Naranjo and Dr. Evans. My mother, Carol, taught public school for 35 years and on Holy Days of Obligation, I had to work with her because I had a holiday and was too little to be left alone. I sat in the back of her classroom and watched her deftly teach. I did not know I was in teacher training. Her baseline for teaching any subject: students are far more receptive to learning if they know you care about them and want them to succeed. It's that simple."
Dr. Suleyman Tek, Associate Professor of Mathematics in the School of Math, Science and Engineering was awarded the Kathi Light Outstanding Faculty Award and Dr. Heather Barton-Weston, Assistant Professor and Public Health Coordinator in the Ila Fay Miller School of Nursing and Health Professions, from the Ettling Center for Civic Leadership and Sustainability was honored with the Edward Zlotkowski Faculty Service-Learning Award.
There were also five recipients of the Provost Legacy Award which is given to faculty who are in their first five years of service at UIW and have demonstrated the degree of dedication to teaching and learning that joins them to the long legacy of teaching excellence that characterizes UIW.
They are:
Dr. Lale Asik, assistant professor of Mathematics
Dr. John Kainer, assistant professor of Sociology
Dr. Lucero Martinez Delgado, assistant professor of Nursing
Dr. Chunling Niu, assistant professor of Education
Judith Ruvuna, assistant professor of Media and Design