SPS Professor Assigned to US Department of Defense Task Force
April 6, 2022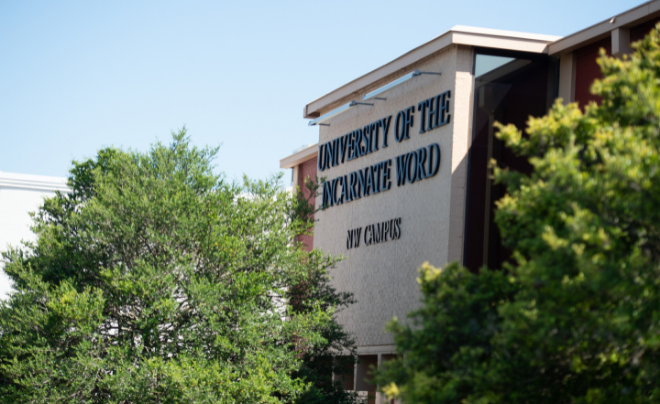 The United States Department of Defense has appointed Dr. Gregg Anders, professor of Health Sciences at the University of the Incarnate Word School of Professional Studies, to a task force working with the Uniformed Services University of the Health Sciences (USUHS), the U.S. military's medical school located in Bethesda, Maryland. The eight-person task force has been assigned to make recommendations to the Medical Ethics curriculum regarding structure and instructional methodology.
"In 2005, I was invited by the USUHS Faculty Senate to deliver the annual Packard Lecture. The chosen topic involved military medics ethics, and I am humbled that they recall that time and have asked me to serve again," said Anders. "With my committee colleagues, we hope to provide guidance in an academic area which is increasingly dynamic and important to future physicians." 
Anders has taught Medical Ethics at UIW's SPS and School of Osteopathic Medicine. He also has provided medical ethics lectures at the Brooke Army Medical Center (BAMC) and the Baptist Health System in San Antonio. Last year, he was a panelist discussing ethical issues encountered resulting from the COVID-19 pandemic. He presented at the first Annual Virtual Healthcare Ethics Symposium sponsored by BAMC and the Walter Reed National Military Medical Center.
Originally trained in pulmonary disease and critical care medicine, Anders retired after 24 years of military service as BAMC's Chairman of Medicine. He served as the U.S. Army's Consultant for Medical Ethics to the Surgeon General from 2001-2005. Ander was also selected as a Laureate of the American College of Physicians in 2007.