Spring 2022 Academic Highlights at UIW
April 28, 2022
As the spring semester comes to a close, academic departments from around the University of the Incarnate Word have been hard at work, wrapping up major projects and celebrating big wins.
---
H-E-B School of Business and Administration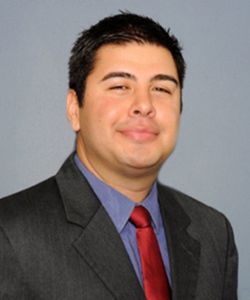 Roberto Saldivar, PhD, associate professor of Marketing in the H-E-B School of Business and Administration, was recently invited to speak at the 502 Force Support Group Commanders Call meeting. The theme of the conference was to reduce friction in military service settings. Saldivar's presentation explored ways to improve service quality and service failure recognition, while implementing service recovery.
Colonel Shane R. Cuéllar, the Commander of the 502nd Force Support Group (FSG), extended the invitation to speak at the meeting. The 502nd FSG comprises two squadrons and over 3,100 military and civilian members that oversee installation support at Camp Bullis, chapel and legal services at Fort Sam Houston, as well as child and youth programs, food service, recreational facilities, and lodging operations at Joint Base San Antonio.
---
Rosenberg School of Optometry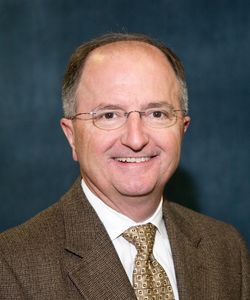 Dr. Timothy Wingert, dean of the Rosenberg School of Optometry, recently lectured at a meeting of the Polish Optometric Association in Krakow, Poland. Two of his former students, Dr. West DeRosier and Dr. Pavel Nawrot, also presented with him.
"It was fun to work with them again, no longer as students, but now as colleagues," reflected Wingert.
The meeting had 600 attendees who heard about innovative approaches and techniques in optometry that they can implement in their own practices to benefit patients.
---
School of Mathematics, Science, and Engineering SMSE students participate in Viva Science SA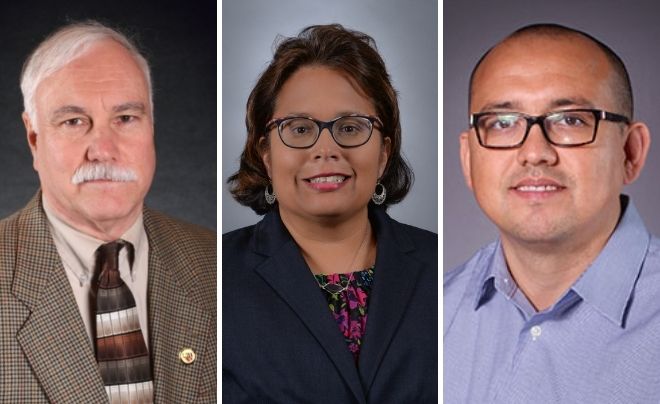 School of Mathematics, Science, and Engineering faculty and students participated in Viva Science SA at the Witte Museum. Viva Science SA is a free and family-friendly event held at the Witte Museum, designed to promote, enlighten, engage and excite people of all ages about STEM in the San Antonio community. The event featured a keynote presentation by KSAT meteorologists Sarah Spivey and Kaiti Blake, interactive science booths, a poster symposium and science-themed artwork.
UIW hosted three interactive science booths:
Richard Peigler, professor of Biology, displayed various skull models concerning human evolution and demonstrated the importance of studying insects.
Veronica Acosta, professor of Biology, alongside her undergraduate research group, presented the use of Lumbriculus variegated (segmented worms) to study the molecular mechanisms that govern neural regeneration.
Alex Martinez, professor of Biology and advisor of the UIW Society for the Advancement of Chicanos/Hispanics and Native Americans in Science (SACNAS), worked with UIW SACNAS to use neural electrophysiology equipment to record electrical signals involved in the contraction of muscles. Many undergraduate Biology student volunteers assisted, while Pegler and Martinez ran the interactive booths during the event.
---
UIW shines at Viva Science SA poster symposium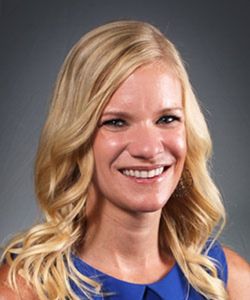 UT Health SA faculty and staff judged the Viva Science SA poster symposium, awarding monetary prizes for the top three poster presentations. The award categories were: Middle/High School, Undergraduate, and Graduate/Professional.
UIW undergraduate Biology students Shivani Akula and Journey Gaeta placed first and third in the Undergraduate category. Akula conducts undergraduate research in the laboratory of Dr. Marieke Burleson, assistant professor of Biology, where she investigates new therapeutic strategies for specific subtypes of cancer. Gaeta conducts undergraduate research in the laboratory of Dr. Veronica Acosta, professor of Biology, where she explores neural regeneration.
UIW meteorology students and graduates continue the tradition of excellence
UIW student Christian Schnell earned an internship at the National Oceanic and Atmospheric Administration (NOAA) for two summers. During the summer of 2023, Schnell will travel to the NOAA – National Weather Service headquarters. The NOAA Office of Education's student scholarship programs provide undergraduate students with hands-on experience in research and educational training in NOAA-mission sciences. The Hollings and EPP/MSI Undergraduate Scholarship share a joint application, and students eligible for both programs are encouraged to apply to both.
Fellow student Katelyn Simenson received an U.S. Air Force (USAF) Weather internship for two years. Every summer, Simenson will have a full-time paid internship, and during the school year, her training will be part-time. Simenson will have the opportunity to work with USAF weather teams to support military operations at Randolph AFB, Kelly Field and Fort Sam Houston.
Graduating senior Marco Monreal was offered a weather forecasting position with Verspar Inc, a private forecasting firm in Virginia. Valspar forecasts for the U.S. Department of Homeland Security and the U.S. Department of Defense. Monreal had to complete an interview that included developing and explaining forecasts for two separate locations. He told Dr. Carlos Garcia, dean of the School of Mathematics, Science and Engineering, that the Verspar Inc staff was impressed with his depth of knowledge and forecasting skills.