Women Providing Healing, Promoting Hope: UIW Celebrates Women's History Month
March 4, 2022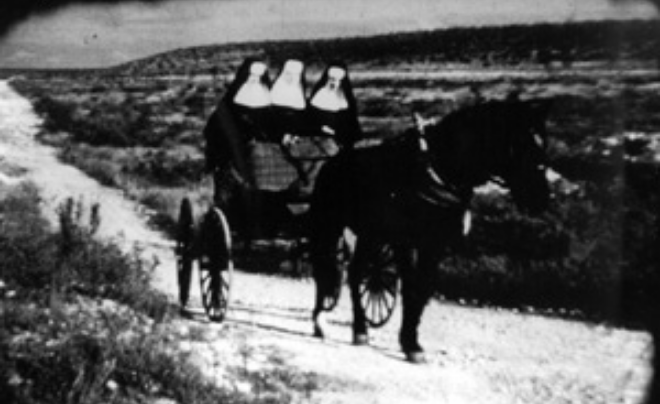 In 1869, three young women did what, to most, probably seemed extreme. Armed with faith, a crash course in nursing skills and a love for people, the Sisters of Charity of the Incarnate Word responded to a call for help, coming from France to the U.S. to help those in need.
Now, more than 150 years later, women at the University of the Incarnate Word, and around the world, are still making a difference. In celebration of Women's History Month, UIW has a series of events scheduled to honor women who have changed lives, like the founders of the University.
For Dr. LuElla D'Amico, coordinator of UIW Women's and Gender Studies and co-chair of the Women's History Month committee, March has a special meaning. The month provides a space to discuss women's accomplishments and contributions to history.
"Women's History Month helps us get beyond token discussions of women's contributions and helps us appreciate the wide range of what women have accomplished in the past, and thus better recognize what they are doing now," stated D'Amico. "It reminds us of the long legacy of women writers, scientists, philosophers, theologians, politicians and others who have shaped how we think and who we are today; in other words, it reminds us that women, too, have always been 'architects of society' and that they continue to shape the world we live in right now."
This year's theme, "women providing healing, promoting hope," was selected to honor the tireless work of caregivers and frontline workers during the ongoing COVID-19 pandemic.
On Saturday, March 5, a special event series called Women in Law Globally begins. Attendees will hear from women in law and law enforcement from Kosovo, Mexico, Uganda and the U.S. The series will be moderated by Dr. Hope Frye, an internationally recognized immigration attorney and former president of the American Immigration Lawyers. It will explore how the speakers work for social justice, focusing on migration.
"Throughout this whole series, we are going to keep emphasizing that we have an opportunity to build a world in which we agree on goals, we agree on laws, and we work together to attain justice and peace," said Sr. Martha Ann Kirk, CCVI, co-chair of the Women's History Month committee.
Each year, Women's and Gender Studies sponsors a lecture. On March 17, the UIW community is invited to "An Evening with Diana López: Children's Author of Sing with Me: The Story of Selena Quintanilla."
"One event that I'm particularly excited about this year is the Diana López author reading," commented D'Amico. "This year, we're sponsoring a Latina children's author from Corpus Christi who recently wrote a book about Selena Quintanilla called Sing With Me. The book captures an important facet of Texas women's history that is dear to many within this region, and it includes stories about Selena performing at rodeos and quinceañeras before becoming a superstar and performing at the Houston Astrodome."
Additionally, the Young Women's Global Leadership Program is hosting several events. The United Nations 66th Commission on the Status of Women Parallel Event on March 16 allows attendees to learn about the rapidly increasing need for climate action. The goal is to educate the public on the realities of a changing climate.
"We've got excited young women presenting on sustainable development," added Kirk. "We've got a new concentration at Incarnate Word, a sustainability concentration, and we have a commitment at the University of the Incarnate Word to work on Pope Francis' seven-year plan for Laudato Si'. Laudato Si', as a Catholic document, really parallels the UN's sustainable development goals, so it's an exciting and a wonderful time at Incarnate Word. Women, especially young women, are leading the way."
Throughout March and beyond, UIW looks to recognize the way women of all cultures have provided both healing and hope throughout history. Many of the events this month include an international component, incorporating women from the U.S., Mexico and beyond.
"As a Catholic university, UIW is committed to the value of solidarity – of recognizing we are one human family regardless of our differences, including gender," added D'Amico. "Thus, it is part of our Mission to think beyond national boundaries when considering our Women's History Month offerings … It is vital to push beyond our personal frame of references, so we can understand both our own and other women's experiences better ... Through connecting with other women in different parts of the world, we can more easily see how we are one human family in solidarity and work together for gender equality. Global programming is educational. It inspires hope.  And it has the potential to bring about transformative, large-scale change."