Women in Leadership Panel: Sharing Influences, Challenges and Successes
March 18, 2022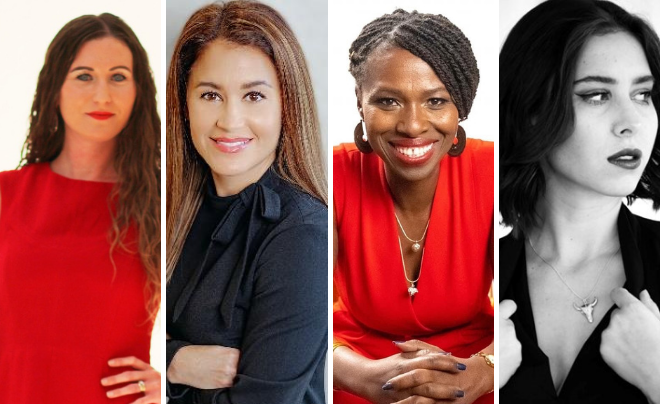 The University of the Incarnate Word Office of Career Services invites members of the community to attend Women in Leadership – a panel discussion of women in leadership roles sharing their influences, challenges and successes, along with words of advice for young women. The panel discussion will take place from 3 - 5 p.m., Wednesday, March 23 in the Student Engagement Center Ballroom.
"It is an absolute honor and privilege to host this event and bring a group of women together all in one room to celebrate our gifts," said Jessica Wilson, director of Career Services at UIW. "One never knows who has the capacity to touch their lives in a personal way. Some of these stories will be emotional, inspirational and motivational. Hopefully, each person who attends this event will hear one story that will impact their own life."
The panel will feature Dr. Lulu, pediatrician and life coach; Ada Saenz, CEO of the Boys & Girls Clubs of San Antonio; Laura Narpaul, co-founder and president of Mach1; and Alejandra Tamayo, senior influencer marketing executive of Quantum Public Relations. The discussion will be moderated by Joseph Topinka, adjunct faculty.
"I was looking for a strong, diverse group of women leaders who could bring diverse backgrounds to the conversation," added Wilson. "Topics that will be addressed are mostly career focused. However, the panelists will present a little bit of their background as to where they are now, what challenges they faced getting to where they are today, and who impacted their lives the most. Each woman has a story to tell that I believe will relate to at least one person in the audience and potentially help guide them on their own journey."
A highlight of the panel is Tamayo, a recent UIW graduate who earned a bachelor's degree in Communication Arts and a minor in Marketing in 2020. A former student-athlete and anchor for UIWtv, she now oversees creative strategies, profiling and campaign execution for influencer marketing activities for her company in Mexico City. Tamayo has worked with top brands such as Huawei, Kellogg's, Twitter and Kit Kat, among others, as well as with top Mexican influencers.
"It is important that we honor and celebrate the achievements women have made throughout history, including our own accomplishments," commented Wilson. "It is about all the women who have lent a hand in shaping who we are as individuals and, more specifically, as women."
Contact Director of Career Services Jessica Wilson at jewilso1@uiwtx.edu for more information on attending.