UIW Joins Pope Francis in Effort to Address Global Warming
March 1, 2022
Seven Year Effort Draws International Attention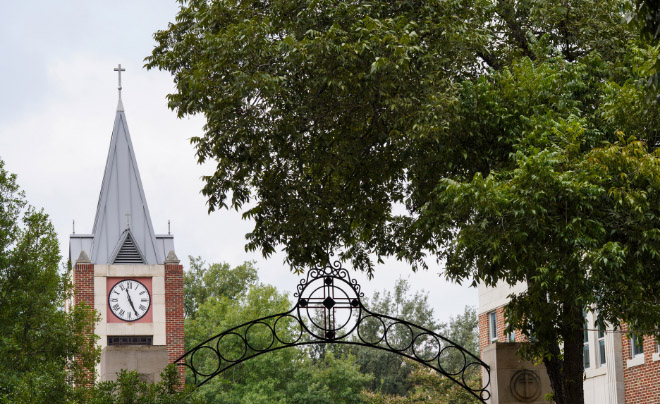 "From the hands of God we have received a garden. We cannot leave a desert for our children."
Those are the words of Pope Francis as he invites everyone to join the Laudato Si' Action Platform. The University of the Incarnate Word is proud to announce it has joined the international effort to address global warming. The platform builds upon the 2015 encyclical from Pope Francis titled, "Laudato Si', on Care for our Common Home."
As Pope Francis further states, "I renew my appeal: let's take care of our Mother Earth. Let's overcome the temptation of selfishness that makes us predators of resources. Let's cultivate respect for the gifts of the Earth and creation."
The Laudato Si' Action Platform is a unique collaboration between the Vatican, an international coalition of Catholic organizations, and "all men and women of good will." The action plan lists seven goals to be taken on over the next seven years. Those goals include: respond to the cry of the earth, respond to the cry of the poor, ecological economics, adoption of sustainable lifestyles, ecological education, ecological spirituality and community resilience and empowerment.
"Our Mission calls us to prepare concerned and enlightened citizens within the global community and to care for the environment," says Dr. Thomas M. Evans, UIW president. "Taking part in the Laudato Si' Action Platform gives our university community a new opportunity to join a global effort that integrates the values of our Mission and brings together an international community ready to respond to the needs of our world."
Currently, UIW is already involved in a variety of efforts to achieve sustainability on campus. This includes: an on-campus community garden, contributions to conservation projects in the Headwaters Sanctuary, the construction of the Solar House and creation of the Cardinal Cupboard, a food pantry available to the Cardinal community. There is also the development of the new Sustainability Studies Concentration and the 45-hour community service commitment for every UIW student.
"Given all the work that we already do on campus and in the community, it's fair to say that our participation in the Laudato Si' Action Platform represents a "deepening of purpose" rather than a change in direction for UIW," says Dr. Christopher Edelman, UIW professor of Philosophy. "At the same time, participation will mean the development of new programs and commitments. It's exciting to be part of this seven-year-long worldwide effort to be more deliberate and collaborative in our pursuit of sustainability and social justice."
Recently, UIW received the City of San Antonio Silver Certification as a Sustainable Business and just last semester the university diverted 500 pounds of food waste from the landfill through its composting initiative.
"There is hope," says Pope Francis. "We can all cooperate each one with his/her own culture and experience. Each one with his/her own initiatives and abilities. So that our Mother Earth returns to its original beauty and creation returns to shine according to God's plan."