Texas Academic Decathlon Hosted at UIW
March 4, 2022
Hundreds of Students from Across Texas Competed for Scholarships and Bragging Rights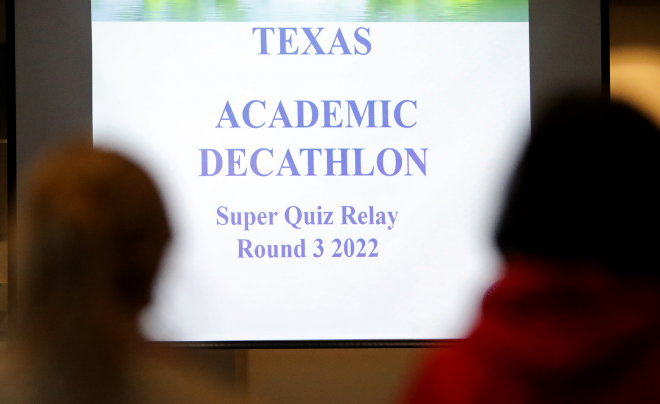 Over 340 of the best and brightest high school students in the state of Texas squared off at the University of the Incarnate Word for the latest Texas Academic Decathlon state competition. For the first time, the 39-team event was held in the McCombs Center Rosenberg Sky Room on UIW's Broadway Campus on February 25 and 26.
The United States Academic Decathlon (USAD) is a program that provides high school students an opportunity to experience the challenges of rigorous academic competition through participation in team activities. In addition, the Academic Decathlon involves members of the business/industry as active supporters of a program promoting academic excellence. Long term relationships, developed through joint participation, benefit the students and the community. Students compete in a variety of scholastic subjects including seven written tests, two speeches and the final Super Quiz challenge. Winners split $126,000 in scholarship money and the winning team moves on to the national competition.
"The University of the Incarnate Word received numerous compliments from state coaches and students,"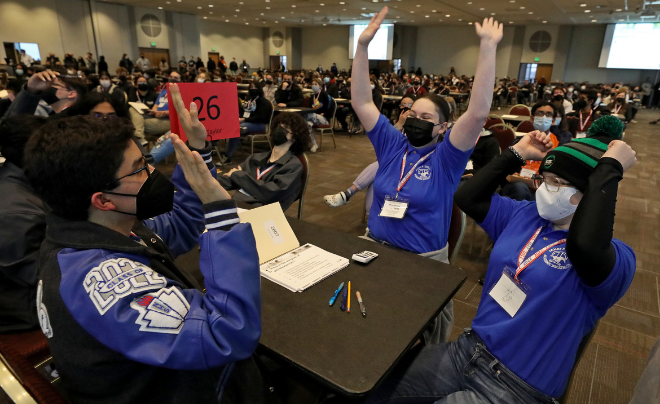 said Rick Hopkins, executive director of the Texas Academic Decathlon. "I heard, 'the campus is beautiful', 'I can't wait to come back next year'. UIW Provost Dr. Barbara Aranda-Naranjo and Dr. Bobbye Fry did a great job recruiting volunteers for all the events. A big thank you goes to all from the Texas Academic Decathlon."

The Thomas E. Moseley State Champion Award went to the team from Dulles High School located in Sugarland from the Fort Bend Independent School District. Dulles was also the first-place team in the large school division for the sixth year in a row, a new record for most successive state division titles. The medium school championship went to Highland Park High School in Dallas from Highland Park ISD. The small school award went to Bandera High School in nearby Bandera ISD.

The Texas Academic Decathlon will return to UIW in Spring 2023.