Inspiration through Presentations: UIW Students Share, and Win, at Texas Academy of Science Meeting
March 25, 2022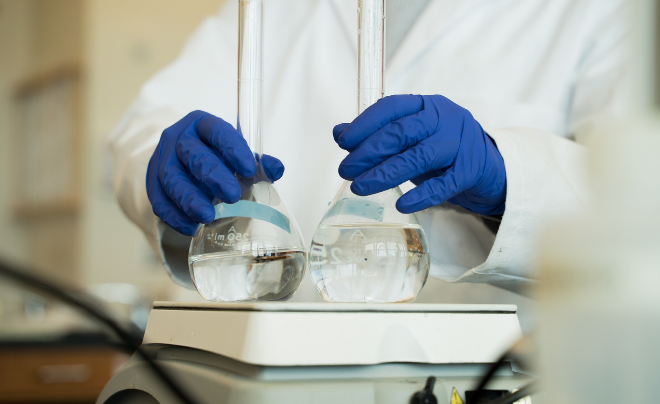 Thirty students from University of the Incarnate Word School of Math, Science and Engineering attended the Texas Academy of Science's (TAS) 125 th annual meeting at the University of Houston Clear Lake. Sixteen of the 30 students presented, sharing posters and research projects.
"Presenting research empowers our students with a sense of achievement.," said Julian Davis, UIW associate professor of Organic Chemistry. "Sharing the results of their hard work at a conference helps them appreciate the magnitude of their own accomplishment. The experience of speaking with fellow students and faculty from across Texas and presenting in front of these peers builds confidence and interpersonal skills."
Three students earned top-three vanishes for their poster presentations:
Lauren Bomer, a UIW Honors student, won the Chemistry and Biochemistry poster section with her presentation titled "Agricultural Applications of Microalgae: Extracts from Marine Microalgae Enhance Seed Germination and Abiotic Stress Response in Tomato."
Kaelin Connolly, a Biology major, placed second in the Neuroscience poster section with her presentation titled "Changes in Synaptic Protein Expression During Neuronal Regeneration."
Journie Gaeta, a Biology major and a direct admit to UIWSOM, finished second in the Neuroscience poster section with a presentation titled "Changes in Myelination during Neural Regeneration in Lumbriculus Variegatus."
Two students from the AVS Labs also presented in the Physics and Engineering Podium Presentations. Charles Beck, a Mechatronics senior Honors student working as an Engineering Research Assistant, and Orion Jones, a Meteorology senior working as a Chief Meteorologist, gave oral presentations in the Physics and Engineering Session. Jones won the Physics and Engineering Session, while Beck earned second place as the two competed against hundreds of participants.
Beck presented his capstone research titled "Guidance and Navigation Controls for Drone Swarm Applications." His theory demonstrated the impressive strides towards a fully independent and cooperative drone swarm architecture intended for use across a wide range of applications, including, but not limited to, infrastructure inspections and real-time topographical data acquisition.
Jones presented his independent research on the "Use of Unmanned Aerial Systems in Infrastructure Inspections – A Close Look at Advanced Skyranger R70 Payloads." He detailed advanced infrared and visual sensing equipment available to the Skyranger R70 and how Unmanned Autonomous Vehicles can enhance inspection capabilities for CPS Energy.
TAS has been instrumental in developing scientific excellence, in close cooperation with the American Association for the Advancement of Science within the state of Texas since its inception in 1880.