UIW Sustainability Advisory Board, Ettling Center and Athletics Partner for Green Game
February 11, 2022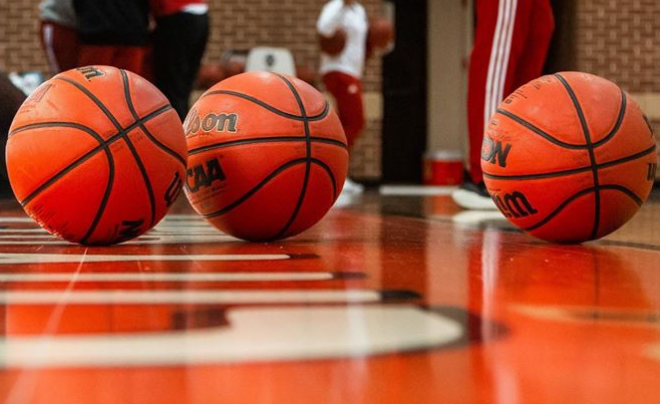 The University of the Incarnate Word Sustainability Advisory Board and the Ettling Center for Civic Leadership and Sustainability (ECCL) have partnered with UIW Athletics to host the inaugural Green Game on Feb. 17 at the McDermott Convocation Center. The Green Game will be held in conjunction with the UIW women's basketball game at 5:30 p.m. and the men's game at 7:30 p.m., with both teams facing Northwestern State University.
The goal of the Green Game initiative is to achieve a zero-waste event, raise awareness about recycling on campus and in the broader community, and promote sustainable lifestyles. The Green Game is part of a larger campus initiative called the Campus Race 2 Zero Waste. This nationwide competition among colleges, administered by the National Wildlife Federation, strives to have campuses produce zero waste.
"The Green Game is a fun and easy way to help UIW recycle more and waste less," said Dr. Benjamin Miele, chair of the Sustainability Advisory Board, coordinator of the Sustainability Studies concentration, and associate professor of English at UIW. "Fans simply place their empty containers and paper items in recycling bins instead of trash bins. There will be bins for organics, paper, plastics and aluminum cans. Fans can get into the game by taking part in surveys and trivia questions, while encouraging others to lead lives dedicated to sustainability."
According to the ECCL's sustainability webpage, sustainability is a concept that can draw people together, regardless of background, academic status, culture or belief system. Sustainability balances human development and growth with the welfare of the natural world and helps both the present and the future. Its defining principle is best summarized in Dr. Martin Luther King, Jr.'s phrase, "network of mutuality." Dr. King coined the phrase to define a healthy society that provides for all its members and acknowledges all life is interrelated, while all humans are interdependent. Sustainability links environmental justice with racial justice, economic justice and social justice in order to build a brighter future.
During the two games, select fans will have the opportunity to answer trivia questions for prizes such as food vouchers or goodie bags. The goodie bags include eco-friendly gifts like metal straws, cutlery, expandable recycle bins for a car and reusable, BPA-free plastic water bottles.
The Ettling Center and UIW Athletics encourage community members, alumni and students to participate in the Green Game by bringing used items to recycle and compost. Additionally, volunteers at the game will share information on composting and the benefits of more sustainable life choices. At halftime, attendees will enjoy a student-led interactive demonstration to show the greater potential impact of working as a team towards sustainability.
"Green Games are vital aspects of UIW's participation in Campus Race 2 Zero Waste because each Green Game helps spread the word about the benefits of sustainability and green living," added Miele. "We hope fans will come away from the Green Game with greater knowledge of sustainability and how they can make an impact by doing little things in their own lives. Some students today think they can't make a difference, but they can, and we want the Green Game to help them change that narrative of helplessness."
While basketball fans can look forward to the upcoming Green Game doubleheader, it is just one event that promotes UIW's sustainability efforts. Additional efforts include community gardens, a compost initiative using materials from the SEC dining hall, a new Sustainability Studies concentration for undergraduate students and more.
For more information about the Green Game or other sustainability efforts at UIW, contact Ettling Center for Civic Leadership and Sustainability Director Dr. Ricardo Gonzalez at
rigonza4@uiwtx.edu.