UIW Libraries and CHASS Awarded American Rescue Grant
February 3, 2022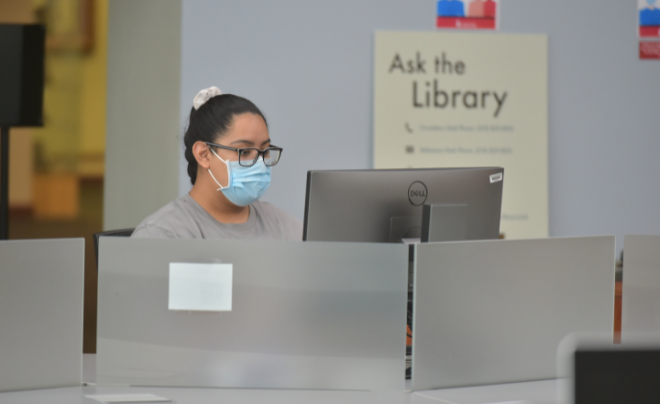 The University of the Incarnate Word Libraries and the College of Humanities, Arts and Social Sciences have been awarded the American Rescue Grant from the American Library Association.
"This grant provides a wonderful platform for the UIW Libraries to directly support the University Mission," said Tracey Mendoza, dean of Libraries. "We will have several moving parts to the grant that include the gathering of community narratives about personal experiences during the pandemic that will be captured, classified and made accessible for all on the Athenaeum."
The grant's objectives are to foster discussion on humanities perspectives and the importance of humanities. The funding will increase the libraries' footprint in teaching and learning by creating diverse and inclusive communities with equitable access to healthcare, education, and information. It will expand resources and support discussions that address health crises from a humanities perspective, focusing on the intersection of sickness and health in South Texas.
Enhancing awareness and discovery of scholarship activities and humanities resources empower the UIW community to share its own experiences during the pandemic and develop a pilot audit of collections with a desire to support diversity, equity and inclusion objectives.
The grant will begin in March 2022. It will conclude in Fall 2022 with a scholar's symposium representing different humanities perspectives on health, illness and access to healthcare in the region.
Please contact the UIW Libraries administrative office (210) 829-3838 for more information or email grant lead Tracey Mendoza at temendo@uiwtx.edu.