UIW Health Professions Schools Plan to Participate in Quijotes of San Antonio Interprofessional Health Mission
February 18, 2022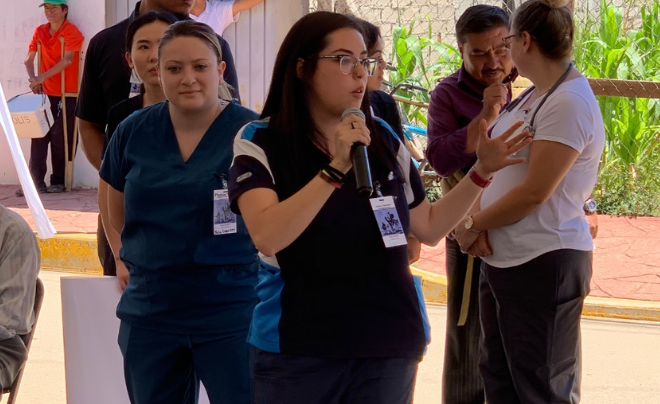 After a two-year hiatus due to COVID-19, University of the Incarnate Word health professions faculty and students, public health conditions permitting, are planning to participate in the Quijotes of San Antonio Interprofessional Health Mission. The organization conducts an annual medical mission trip every September in the state of Oaxaca, Mexico, where participants partner with local medical professionals to provide care to impoverished communities.
"This interprofessional immersion experience provides students with an opportunity to be creative and work with what is available in order to provide the best care possible to underserved individuals," said Dr. Caroline Goulet, associate provost of health professions and UIW's group leader for the trip. "They realize that at UIW, they are provided the opportunity to learn with often state-of-the-art equipment and to provide care in optimal context. In Oaxaca's communities we serve, it is very different. In five days, we set up the different clinics in two different communities. All hands on deck – everyone helps everybody as needed."
Before the two-year absence, representatives from UIW health professions schools have been members of Quijotes and have attended these trips for more than five years. This year, UIW students will have additional preparation time prior to departing for Mexico, during which, they will learn about the culture of Oaxaca and the individuals they will be providing care for. In addition, for the safety of everyone involved, the mission team will take COVID-19 precautions. Centric Physicians Group, one of the largest physicians' groups in the country that focuses on healthcare in underserved areas, has graciously donated personal protective equipment for the trip.
"During the mission trip, the students and faculty are working hand-in-hand with colleagues from Mexico, licensed healthcare providers there, as well as students," said Dr. Matt Walk, faculty representative and associate professor in UIW's School of Physical Therapy. "Our students get to gain a great perspective of healthcare providers in another country as well as those who need healthcare. There is a lot of learning with and from our Mexican counterparts."
"Besides working in their respective service, students also have to provide education to the individuals who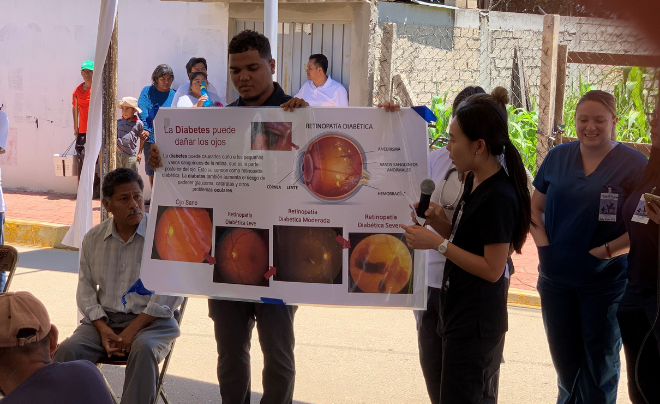 are waiting to be seen by a professional, in interprofessional teams," added Goulet. "They design a 10-minute health promotion/disease prevention program about a local health concern, such as diabetes. As a team, they educate about the multi-system impact of diabetes and what can be done to control the progression of the disease process."
These types of trips serve as a familiar reminder to students at UIW. They mirror the three Sisters of Charity of the Incarnate Word who first came to San Antonio in 1869 to minister to the sick and the poor. Through working with counterparts and serving people of a different culture, health professions students work towards a stated UIW Mission goal, "becoming concerned and enlightened citizens within the global community." Over the last few trips, CCVI Sisters have joined the group to lead daily reflection and prayers.
"It's the heart of our Mission," said Walk. "It really does speak to the recognition of human integrity. One of the physicians used to share that anytime he saw a new patient, he would look at them and think 'Jesus, is that you?' recognizing the divinity in each and every individual, no matter where they are. Borders don't change that. The culture doesn't change that. The natural human integrity in every individual gives us an opportunity to live that out."
UIW students and faculty look forward to having the ability to travel and use their knowledge and skills to help others.
"At the physical therapy school, there was quite a bit of excitement to see that this is back on," added Walk. "I've had students through the past two years, while it was on hiatus, asking about it and they were pretty disappointed that it wasn't happening, so the cohort this year is excited that we are resuming these international experiences and there is a lot of excitement about being able to participate."