UIW Announces 2022 Faculty Awards
February 4, 2022
Sponsored by the Office of the Provost, the University of the Incarnate Word Faculty Senate and University Mission and Ministry, faculty across UIW were honored with the 2022 Faculty Awards in January. The awards, announced annually at the spring faculty workshop, draw attention to some of the many ways members of the UIW community continue to be examples of the values and mission of the University's founding congregation. The Mission Continues awards are each named for a CCVI sister who exemplified a particular core value of the UIW Mission and community – Education, Innovation, Service, Faith and Truth.
"The Mission Continues Awards gives testimony to the ongoing and inspirational influence of the members of our founding congregation," said Faculty Senate president Dr. Glenn Ambrose. "Although today there are fewer CCVI sisters who work for the University, their charism can be found incarnate in the lives and service of members in the community today."
UIW faculty nominate their peers for both the Mission Continues Awards, and a small committee, led by Sister Walter Maher, CCVI and vice president for Mission and Ministry, selects the honorees.
Faculty also recommend their peers for the Robert J. Connelly Faculty Leadership Award, while the Faculty Senate president and past awardees choose the recipient. This award, named after the late Moody Endowed Professor of Philosophy and CCVI Spirit Award recipient who taught at UIW for 44 years, is held in high esteem as its namesake was a representative of the best of what the institution values. This year's Robert J. Connelly Faculty Leadership Award recipient is Dr. Julie Nadeau, professor in the Ila Faye Miller School of Nursing and Health Professions.
"I am deeply honored to receive the Robert J. Connelly Faculty Leadership Award," said Nadeau. "Although I did not work directly with Dr. Connelly, I was fortunate to be mentored by previous Connelly Faculty Leadership Award recipients in the SNHP, including Dr. Kathi Light, Dr. Caroline Spana, Dr. Bill Carlton, Dr. Holly Cassells and Dr. Laura Muñoz.
"I am grateful to the countless faculty colleagues, staff members, previous Senate presidents, Senate Executive Committee members, senators, University-wide committee chairs, and administrative leaders who have graciously provided support and encouragement when I needed it. It is an honor and a privilege to work with such dedicated colleagues and to serve our remarkable students."
A full list of award recipients can be found below.
---
Robert J. Connelly Faculty Leadership Award
The Robert J. Connelly Faculty Leadership Award is given to commemorate Dr. Robert J. (Bob) Connelly for his many years of wise leadership and dedicated service to the faculty of the University of the Incarnate Word. He inspired the trust and confidence of the UIW faculty for more than four decades. We recognize that he represented the best qualities and virtues of UIW. This award is given to a tenured faculty member with 15 or more years of faculty experience at Incarnate Word. The faculty member will have served as an exemplary leader of faculty as demonstrated by leadership, service, mentoring, and peer counseling. A plaque with the award recipients is placed on the Legacy Wall in the Administration Building.
Dr. Julie Nadeau, professor, Ila Faye Miller School of Nursing and Health Professions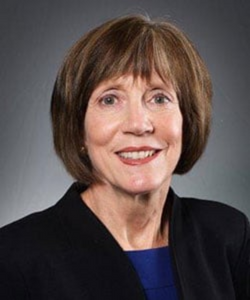 Dr. Julie Nadeau joined the full-time faculty of the Ila Faye Miller School of Nursing and Health Professions in 2006. She previously served in the United States Air Force Nurse Corps and taught at Hawaii Pacific University and George Mason University. Dr. Nadeau served as the UIW undergraduate nursing chair from 2012 through 2018. She has been active in University-wide shared governance and leadership, having served as a Grievance Committee member, Faculty Senate secretary, Faculty Senate president, and member of the UIW Board of Trustees (2019-2021).
Dr. Nadeau has worked in inpatient and homecare settings as a maternal-newborn nurse and has contributed nine chapters to five editions of Olds' Maternal Newborn Nursing and Women's Health across the Lifespan since 2004. She was a 2017 American Association of Colleges of Nursing (AACN) Leadership in Academic Nursing Programs Fellow, and she has served as an AACN holistic admissions consultant since 2017. She co-authored the HRSA Scholarship for Disadvantaged Students (SDS) 2016-2020 and 2020-2025 grant applications which awarded a combined total of $5.7 million of scholarship funding to UIW BSN students.
Dr. Nadeau is a member of the Texas Nurses Association, the American Nurses Association, Sigma Theta Tau, and the Association for Women's Health, Obstetric, and Neonatal Nursing. She is married and has two adult sons.
In SNHP, Dr. Nadeau has served in the faculty mentorship program, assisting new faculty with their acculturation into UIW and the School of Nursing within the SNHP. Nursing colleagues speak fondly of Dr. Nadeau's willingness to help faculty with new courses and assist them in navigating the nursing curriculum. As Faculty Senate President, her calm, consistent, and persistent leadership advocated for faculty representation in administrative meetings. She also listened to faculty concerns and took those forward to key decision-makers. Above all, she was especially adept in communicating the shifting landscape to the faculty, providing them needed information in times of uncertainty.
As a colleague, mentor, and friend Julie exemplifies everything that Dr. Connelly valued and exemplified himself. She is an excellent personification of Dr. Connelly's spirit and impact on UIW.
Nominated by Dr. Ann David and Dr. Shandra Esparza
---
UIW Nominee for the Piper Professor Award
The Minnie Stevens Piper Foundation was organized in 1950, incorporated in the State of Texas as a non-profit, charitable corporation.
In the Piper Professor Program, ten awards of $5,000 each are made annually to professors for superior teaching at the college level. Selection is made on the basis of nominations submitted by each college or university in the State of Texas. Begun in 1958, with eight awards, the roster of Piper Professors includes outstanding professors from two- and four- year colleges and universities, public and private.
Dr. Tanja Stampfl, professor, College of Humanities, Arts and Social Sciences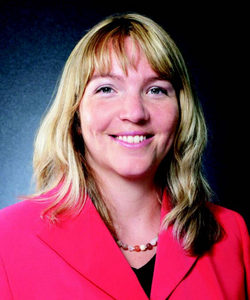 Dr. Tanja Stampfl is a professor of English and has taught courses in English, Women's and Gender Studies, Cultural Studies, and Student Success at UIW since 2009. Her scholarship reflects those same areas of interest, such as her monograph A Century of Encounters: Writing the Other in Arab North Africa (Routledge 2019) which examines American, British, and Arab encounters in fiction over the course of the 20th century. She has published several journal articles on the complexities of national belonging in postcolonial literature and co-authored articles on gender and acts of mothering in American, Arab, and Swiss literature. Currently she is co-editing a special edition on displacement in the Journal of Sciences Institute with Dr. Ismail Avcu and completing a book proposal entitled Searching for the Motherland. Complementing her literary scholarship, Stampfl has co-written articles on teaching, professional development, writing across the curriculum, and student success with colleagues in English, History, Education, Pharmacy, Physics, and Marketing. With Dr. Ensar Ağirman she co-authored two ESP textbooks and initiated the sister school agreement and Erasmus+ partnership between UIW and Ataturk University.
Dr. Stampfl was nominated by her peers in the College of Humanities, Arts, and Social Sciences, and she was selected by the Faculty Senate to go forward as the UIW Piper Nominee for 2022
Mission Continues Faculty Awards
In 2003, the first Mission Continues Faculty Awards were given during Heritage Week at the University of the Incarnate Word. The Mission Continues Faculty Awards Program is a series of five annual awards and represents the congregational heritage of living the Mission values through teaching, scholarship, and community service. The awards recognize faculty for their commitment to promoting the Mission and supporting the ministry of the University in an outstanding manner.
The five awards and the CCVI Sisters for whom they are named are:
Sr. Maria Goretti Zehr Award for Innovation
Sr. Eleanor Ann Young Award for Truth
Sr. Margaret Rose Palmer Award for Education
Mother Columkille Colbert Award for Service
Sr. Pierre Cinquin Award for Faith
---
Mission Continues Award for Innovation
Dr. Debora Kaliski, associate professor, School of Physical Therapy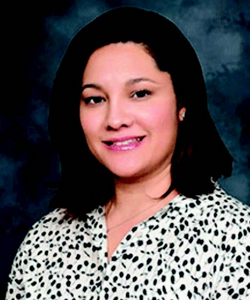 Dr. Debora Kaliski is an exemplary and innovative teacher. Over the last couple of years, Deb has implemented two innovative strategies for helping our Doctor of Physical Therapy students master difficult anatomy content. The first of these is called a "brachial plexus board" which consists of a flat piece of wood, nails, and colored string. This is a simple but elegant way of enabling students to visualize the complex neuronal anatomy in the upper extremity. Starting at the "vertebra" a student uses the colored string to build the pathway of each nerve in the brachial plexus, all the way down to the peripheral nerves of the shoulder, arm, and hand. The second innovative strategy is a hands-on process using plastic anatomic models and clay. The Anatomy in Clay program begins in the first semester of the DPT program and continues throughout the five didactic semesters. Students use different colored clay to build muscle, nerve, vascular, and lymphatic tissue. The resultant models are a 3-D representation of human anatomy which helps the students appreciate the relationship between different body structures and systems. These tools have both been proven to be effective in the classroom.
Nominated by Dr. Kathy Goei, SoPT
---
Mission Continues Award for Truth
Michael Mercer, senior instructor, School of Media and Design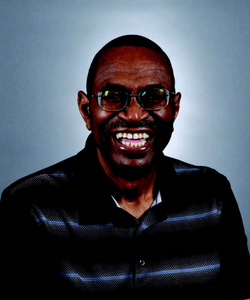 Michael Mercer embodies the UIW Mission of Truth, through his work with the student newspaper. Though some may dismiss the importance of the student newspaper, it is one mechanism for helping our community of students, faculty, and staff to cohere as one. Michael cheerfully carries his responsibilities in guiding the students through the creation of this thread which ties us all together. He was able to respond to the challenges of the pandemic by assisting the students in getting digital editions produced as the means of reaching everyone dispersed to points distant. The paper is not the only thread Michael sews with. On the paper's day of publication, he walks the entire campus placing papers under doors in offices and having a kind word for all he meets.
Nominated by Dr. John Stankus, MSE
---
Mission Continues Award for Education
Dr. Sandra Guzman-Foster, associate professor, Dreeben School of Education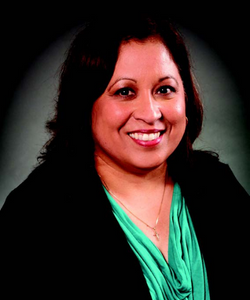 Dr. Sandra Guzman Foster is committed to strengthening the quality of our gradu- ate students' educational experience. In teaching the Capstone course, she has created a space for rigorous research that is also valuable and relevant to the community and for the students' professional pursuits. Participants utilize critical reflection and dialogue as they design and implement their action plans. She has redesigned all her courses to include social justice content and has created safe and brave spaces for her students to see content and contemporary issues from a variety of lenses. She is an engaged dissertation chair and committee member. Dr. Guzman Foster has presented to the UIW community in a variety of contexts. She has presented for the Center for Teaching and Learning for years, focusing on classroom dialogue, brave spaces, and creating classrooms that support diverse students. Working with Sister Martha Ann Kirk, CCVI, and Dr. Dhawn Martin of the Sol Center, she worked to obtain a grant from the Wabash Center for Pedagogies for Social Justice and Civic Engagement. They have worked to create virtual workshops in coordination with the City of San Antonio and the Mexican American Catholic College. This work touches educational institutions from kindergarten through graduate degrees and is a coordinated effort to infuse compassion and social justice into educational settings across the city. Over 200 educators from across the city have participated in some part of this grant, with Dr. Guzman Foster engaging them with this important work.
Nominated by Dr. Ann David and Dr. Lucretia Fraga, DSE
---
Mission Continues Award for Service
Dr. Roberto Jose Fajardo, associate professor, School of Osteopathic Medicine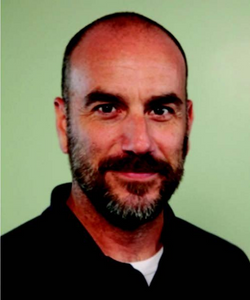 Dr. Roberto Fajardo is a true servant leader. He has demonstrated the values of service in several ways. He has designed, developed, and implemented a free orthopedic clinic that targets the underserved in San Antonio. He has served children and families in need for the past 27 years through Healing the Children, an organization that provides free surgeries for children with cleft palates. Roberto's father started this mission, and after his passing due to COVID-19 complications, he has continued this mission. He has proposed an international nursing exchange program between UIW and a hospital/university in Columbia, and Dr. Fajardo is currently working with the Center of the Americas to make this a reality. For the past five years, he has encouraged our medical students to gather stuffed animals so they may be shipped to children in need in Columbia and the St. PJ's Home in San Antonio. Our medical students have embraced this project and work relentlessly to give back alongside Dr. Fajardo. He also holds fundraisers throughout the year to teach medical students that giving back to those in need is how God wants us to live our lives. He believes in social justice for those less fortunate simply because it is the right thing to do. Dr. Fajardo feeds the passion for service within each of the learners he interacts with towards a goal of building a better community.
Nominated by Dr. Emma Santa Maria, UIWSOM, Tyler Adams, Fatima Raza, and Evan Wright, UIWSOM students
---
Mission Continues Award for Faith
Dr. Ann David, associate professor, Dreeben School of Education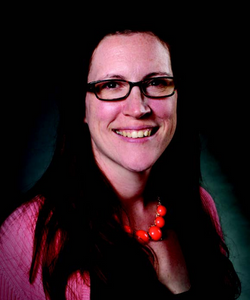 Dr. Ann David exemplifies the UIW Mission value of Faith through her demonstrated belief in the values and Mission of the Incarnate Word community. Dr. David's ongoing work to help educate young Catholics about the lives of the Catholic Sisters is an important aspect of her contribution of the University in faith. A faithful Catholic and educator, she has worked with diligence and care to gather the Sisters and others to provide a window into the lives of the Catholic Sisters. The average Catholic teenager no longer has direct access to the Sisters and may have no idea what their lives are like. Ann's tireless work here and in the Dreeben School of Education demonstrate her commitment to the University's Mission, particularly in the area of faith.
Nominated by Dr. Jakob K. Rinderknecht, CHASS
---
Bishop Claude Marie Dubuis Response to the Call Award
The Faculty Facilitating the Outreach Volunteer Vaccination Clinics Throughout our Community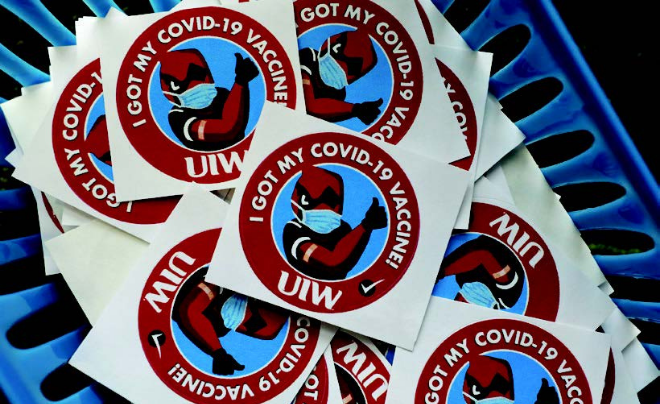 The Faculty Facilitating the Outreach Volunteer Vaccination Clinics Throughout our Community (a representative but incomplete list of these faculty include: Dr. Linda Hook (IFMSNHP), Dr. Nile Barnes (FSoP), Dr. Natalie Slater (SOM), Dr. Holly DiLeo (IFMSNHP), and Dr. Lorena Paul (IFMSNHP) as well as UIW Health Services) are the recipients of this year's Bishop Claude Marie Dubuis Response to the Call Award. "These faculty" exemplify the University's Mission value of Responding to the Call by stepping forward and responding to the needs of our community. These faculty follow the footsteps of the Sisters who also responded during a cholera epidemic over 150 years ago. These faculty organized various health professions students and faculty to be a force to distribute vaccines to the greater community. Vaccination clinics ranged from serving those at UIW to all parts of the San Antonio area and embodied the five Mission values. Faith was embodied in being the hands of action; innovation was necessary in developing procedures to distribute needed vaccinations safely and efficiently to a large population; service to others was the spirit that ran through the entire process; education was of the health professions students and patients; and truth was demonstrated in the translation from the abstract of the classroom into the real world. These leaders who organized and shepherded this small army of health professions students to address a critical need for our community clearly answered the call in the spirit of the three Sisters answering Bishop Dubuis' call so long ago.
Nominated by: Dr. John Stankus, SMSE