UIW, TLU Hold Florence Price Celebration
February 11, 2022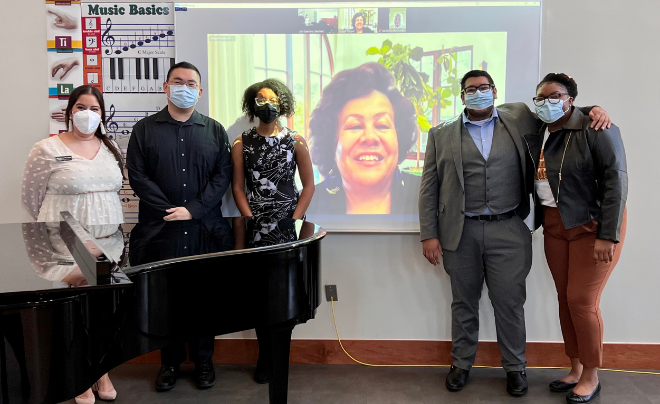 The University of the Incarnate Word Department of Music, in collaboration with Texas Lutheran University, hosted a Florence Price Celebration (1887-1953) on Feb. 5-6, honoring the legacy of one of the 20 th century's most notable Black women composers. Price wrote over 300 works and was the first Black woman to have her music performed by a major symphony orchestra.
"The Florence Price Celebration was a profoundly enriching experience for faculty and students, involving not only our Department of Music, but also the Women and Gender Studies program, the English Department, Mission and Ministry, and faculty and students from Texas Lutheran University," stated Dr. Kevin Salfen, assistant dean of the College of Humanities, Arts and Social Sciences and professor of Music." A new community coalesced around Florence Price's music for this event, and I think everyone involved hopes that we can keep building that community."
"Florence Price's music is currently undergoing a renaissance today – and it should be," added Dr. LuElla D'Amico, associate professor of English and Florence Price Celebration attendee. "Not only is the music beautiful, but it also helps us to remember that African American music and women composers have a long tradition in the United States."
Events included a keynote by Florence Price scholar Dr. Michael Cooper and masterclasses by composer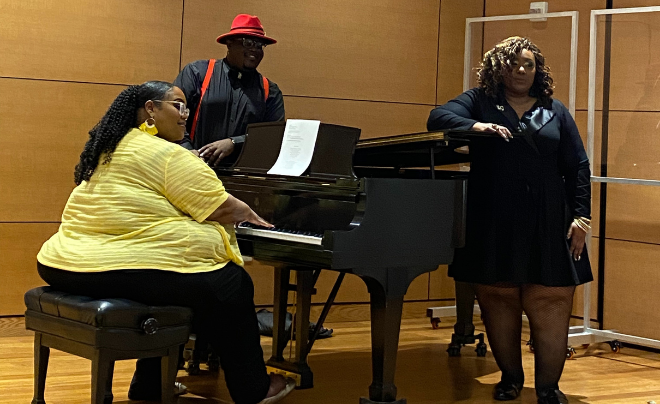 and Guggenheim Fellow Dr. Nkeiru Okoye, as well as by vocalists Dr. Minnita Daniel-Cox and Dr. Louise Toppin. There were also performances by San Antonio's Poet Laureate Andrea "Vocab" Sanderson and UIW faculty and students, including Dr. Orit Eylon, Dr. Ara Koh, and the Cardinal Chorale under the direction of Mr. William Gokelman.
"Listening to Andrea 'Vocab' Sanderson's poetry and vocal performance, where she wrote a new poem to honor the creativity of Florence Price was stirring," said D'Amico. "Vocab used the words 'therapeutic' to describe her own poetry performance, and it truly was spiritually and emotionally inspirational."
The celebration was coordinated by a team of UIW and TLU faculty and led by Dr. Michele Aichele, part-time instructor of Music History at both institutions.