Service Spotlight: Mayte Alvarado
February 3, 2022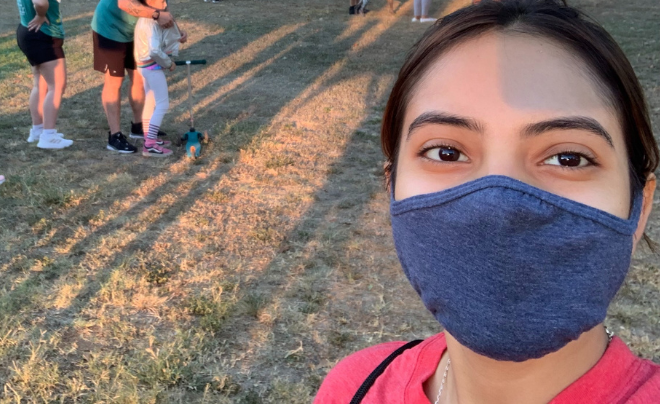 For Mayte Alvarado, a sophomore Psychology major with a concentration in Neuroscience on the pre-med path at the University of the Incarnate Word, service has been ingrained in her upbringing since birth. The Honors student serves as the service coordinator for the UIW Honors Student Board, and comes from a family whose culture is built on helping others and ensuring the greater good of the group is a top priority.
"You learn quickly that communities rely on service to succeed in their goals," said Alvarado. "Small acts of kindness are what bring people together."
When selecting a university towards the end of high school, the San Antonio native knew that UIW had the values she grew up with, including kindness and community, in addition to service. This was a school where she could enjoy spending time with her fellow students and give back to others.
"After going on a tour, I realized that I could see myself making friends, studying, and learning here," added Alvarado. "I could see myself growing up around people that I know would support me and be there for myself and other students. UIW was not only close to home, it also felt like home."
Alvarado brought her love of service with her to UIW, where it blossomed as she participated in numerous volunteer events. She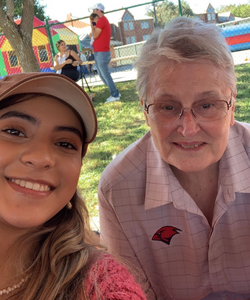 donates blood once a semester, and in the fall, she helped with the Haven for Hope Soup Kitchen, where she and other UIW students made nearly 200 sandwiches for those in need. She has assisted with 5K races, the Honors Program's Arts and Music Festival and the UIW Homecoming football game, among other events. Giving back helps her feel like part of something larger than herself and maintains her sense of community.
Although COVID-19 has made service more challenging over the last two years, Alvarado knows it's more important now than it has ever been, and she wants to continue giving back.
"Personally, the best moments I've had with strangers are the ones where I have lent a hand and likewise where they have helped me," she added. "I believe that service for others is a defining characteristic of humanity."