Psychology Department Represented at Virtual Southeastern Teaching of Psychology Conference
February 23, 2022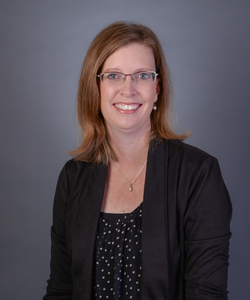 Three members of the University of the Incarnate Word Department of Psychology – Professor and Department Chair Dr. Rachel Walker, Professor Dr. Stefanie Boswell, and Associate Professor Dr. Lisa Lockhart – virtually participated in the Southeastern Teaching of Psychology Conference on Feb. 18 and 19. Lockhart and Boswell presented two posters, while Walker presented one.
"It is an honor to be selected to present and it is an honor to represent the University of the Incarnate Word in the professional community," said Boswell. "It was exciting to be able to meet new people and represent the University to a new audience."
"I was proud to represent UIW at this conference, as many of the attendees were unfamiliar with the University," added Lockhart. "Getting our name and logo out there and being able to talk about our Mission is always gratifying."
The conference was primarily attended by psychology instructors, but any instructor, researcher or student was able to attend. Each presenter had a virtual "room" and was able to discuss their research and answer any questions from attendees. The presentations were live and recorded, allowing participants to watch demonstrations as they were able.
"My colleagues and I discussed our experiences with this completely online conference and we agreed that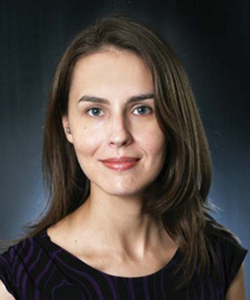 this format has many benefits," said Lockhart. "I was able to attend far more sessions than I would have in person – and still can ... another advantage of the online conferences is that many things are recorded and available for weeks or even months after the conference ends. At in-person conferences, most talks, other than the keynotes, are not recorded, so if you miss it, you miss out."
"I value virtual conferences because they allow professionals to come together and learn from one another without the health-related risks of travel and large in-person gatherings," added Boswell. "Virtual conferences may be less expensive to attend, too, and therefore more accessible to professionals who do not have access to travel funds."
The Presentations
Walker's poster was titled "Back to the Future: Student Feedback on the Immediate Transition to Online Asynchronous Courses." The purpose of this study was to obtain student feedback regarding online asynchronous courses created during the COVID-19 pandemic that followed the Quality Matters template.
"Overall, students were satisfied with the structure of the asynchronous course and their ability to learn in this new learning format," explained Walker.
"There were several significant differences found between Fall 2020 and Spring 2021," she continued. "One of the most interesting differences was the increase in their satisfaction and the availability of assistance on how to use the learning management system. While there were no changes in the course layout between those semesters, their experience seemed to influence their response. The information provided a more detailed assessment than student evaluations that are offered by the university."
Boswell presented on two separate posters. The first, titled "Using Systematic Literature Reviews to Mentor Undergraduate Research," allowed students to use replicable methodology for research questions. The second poster was titled "Academically Entitled Expectations Predict Ratemyprofessors.com Use."
"Given the ongoing threat the pandemic poses to undergraduate research, faculty mentors are faced with the need to develop ways to engage students in meaningful undergraduate research projects that may be executed remotely," said Boswell. "My presentation described how faculty may mentor students in meaningful undergraduate research through the use of systematic literature reviews.
Boswell's second presentation explored the relationship between the use of informal, online professor-rating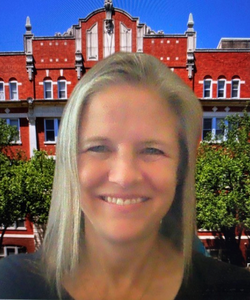 websites and students' expectations. In this particular sample, entitled expectations were related to how often students utilize these websites and consider them in their course decision-making.
Lockhart presented two posters titled "Explicit Mention of Social Justice in STP Project Syllabus' Social Psychology Syllabi" and "Seeing the Classroom as Half Full vs. Half Empty: Challenges to In-person and Online Learning Can be Opportunities."
"One of my presentations was a research poster over work I did with a December 2021 graduate of UIW, Teaira Gray, covering a project she helped me with in her final semester," shared Lockhart. "We examined social psychology syllabi posted on a website that highlights exemplary syllabi in psychology for explicit indications of teaching of social justice principles, and found that very few did.
"In the other presentation I gave for SETOP, I discussed my experiences with student presentations given in person, recorded and posted asynchronously, and given via Zoom, synchronously. I highlighted some of the benefits of each approach."