Contributing to Black History Month: Dr. Lisa R. Brown
February 4, 2022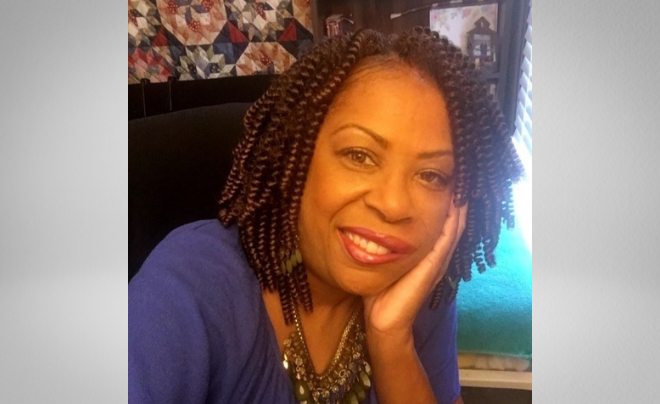 "We must never forget that Black History is American History. The achievements of African Americans have contributed to our nation's greatness."
These words from New York Congresswoman Yvette Clarke perfectly herald the beginning of Black History Month. During the month of February, we are called to remember our nation's past, celebrate the present, and look to the future with hope for a more just world. It was the work of Carter Godwin Woodson, PhD that brought about what we now know as Black History Month, observed every February, the birth month of both abolitionist Frederick Douglas and President Abraham Lincoln. If the name "Carter Godwin Woodson" is not one that is familiar, then that is indeed the point of Black History Month – to celebrate and increase awareness of the amazing achievements and narratives of Black Americans, like Dr. Woodson, who changed the course of our nation and world for the better.
The University of the Incarnate Word is proud to celebrate Black History Month (BHM) and will offer programs and experiences all month long. One of the events on the University BHM calendar is a presentation from Dr. Lisa R. Brown, PhD, of the Dreeben School of Education. Dr. Brown, a new member of the University community this year, will present from her research on reparations for Black Americans who are the descendants of slaves.
Dr. Lisa R. Brown came to academia after diverse and extensive experiences in the public sphere. From her time as a substitute teacher to a playground safety inspector, Dr. Brown has carried her analytical skills and servant heart into all her professional endeavors. Her holistic approach to work has remained constant through her formative experiences in scientific laboratories, and into her career in higher education, focusing on adult education courses with themes of civic engagement and social justice. Speaking with Dr. Brown, it is easy to be enthralled with the seemingly endless passion she brings to her courses. Her curriculum vitae and published works speak to her dedication to obtaining and sharing knowledge for the betterment of the community and our nation as a whole. It is this knowledge and understanding that she will share with the University community during its Black History Month celebrations.
When asked about her views on Black History Month, Dr. Brown shared, "It's a celebration – it's almost just like Christmas!" At previous educational institutions, she was the core planner for Black History Month celebrations, and she relished the time when communities at large came together to celebrate that Black History is American history. This year, she participated in DreamWeek events in the greater San Antonio community, presenting on her research at UIW and building coalitions for her civic engagement work. And she is already thinking of how UIW's Black History Month celebrations can grow in years to come.
Dr. Brown carries a true servant's heart, and is dedicated to sharing her knowledge and wisdom with others. As the community heads into Black History Month, when asked if there was a particular resource Dr. Brown would suggest for those seeking to educate themselves, she enthusiastically pointed to From Here to Equality, a book written by Dr. William A Darity and Kirsten Mullen. While describing how impactful this resource is, Dr. Brown relayed that she took the initiative to create a supplemental workbook to this text, with questions and answers for anyone to use and become more knowledgeable. She then took the project a step further, and harnessed it as a tool for her adult education courses, fostering the minds of her students to become guest authors of the workbook.
Dr. Lisa R. Brown brings a genuine passion to each conversation. She speaks with enthusiasm about her patriotism, with reverence about her faith and dedication to her research and community engagement. Her presentation on reparation for the descendants of slaves will take place at 1:30 p.m., Wednesday, Feb. 16 in the SEC Ballroom and online, and promises to be an illuminating afternoon.
Learn more about this event and other Black History Month celebrations here.