VITA Program Returns to UIW
January 28, 2022
Free Tax Preparation Service Runs Through April 9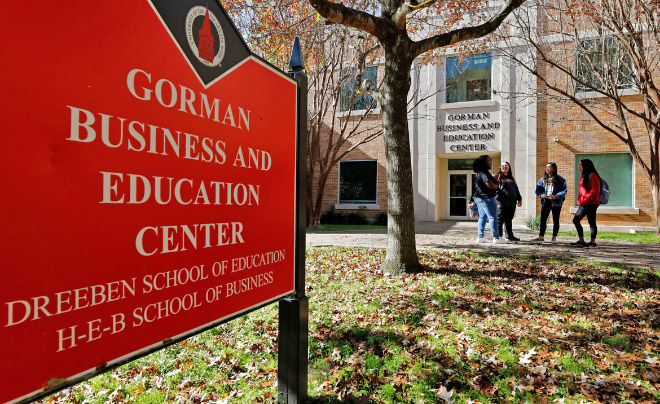 The University of the Incarnate Word is pleased to announce the return of the Volunteer Income Tax Assistance, or VITA, program. The program provides free tax preparation services from IRS certified volunteers to households with incomes of $58,000 or less and helps working families take advantage of all of the tax credits that they are eligible for. The VITA program engages UIW faculty and student volunteers from the UIW H-E-B School of Business and Administration (HEBSBA) help prepare basic, current year tax returns for these eligible taxpayers at no charge.

"We are thrilled to once again be a part of the VITA program," says Dr. April Poe, UIW associate professor of Accounting. "We especially appreciate the opportunity to assist members of our UIW community and we also do tax preparation for other eligible taxpayers. We have many returning clients that we get to see year after year. We are able to e-file returns and we have Spanish speakers available."

The UIW VITA program will be conducted every Saturday beginning Feb. 5 from 10 a.m. to Noon. The program will run through April 9. To ensure social distancing and in response to the ongoing pandemic, all appointments will be modified to drop-off only. Clients will meet the volunteer outside the Joyce building located on the UIW Broadway campus, complete the intake form, drop off their documents and wait while the volunteer makes necessary copies. Clients should plan to return to campus later on the same morning of their appointment to go over their returns.

If you would like help preparing your 2021 tax return, please schedule an appointment by emailing vita@uiwtx.edu. There are a limited number of appointments available on any given Saturday.