Moment for Reflection - Spring Break 2019
January 20, 2022
By Dr. Ricardo Gonzalez, Director, Ettling Center for Civic Leadership and Sustainability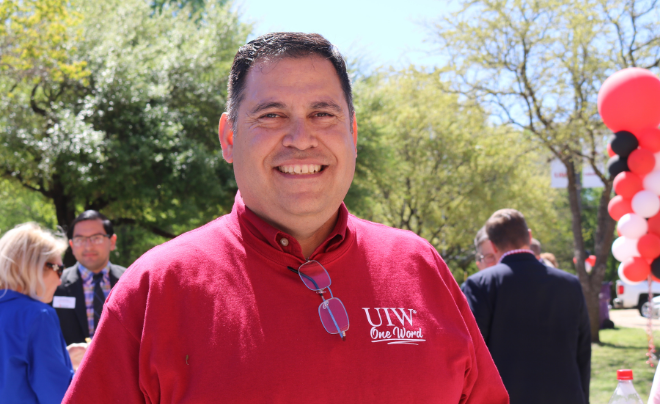 As I reflect upon this time frame from Spring Break of 2019 until now and the impact the Ettling Center and the University community made to support the needs of so many that have been affected by COVID-19, I feel that we, as a UIW community, have been able to continue to walk in the footsteps of the three Sisters of Charity of the Incarnate Word who were asked to "go" and help those in need during an epidemic so very long ago.
The Ettling Center for Civic Leadership and Sustainability has assisted in leading and supporting various service and community efforts such as the South Texas Mask Initiative, which was able to produce and provide over 4,100 face masks for new immigrants, those in shelters, and various health/medical clinics throughout San Antonio. Additionally, the Center received a call to action and reached out to our campus community to support and assist those in need, especially children, veterans, the elderly, homeless and vulnerable populations by filling up shoeboxes with basic hygiene and personal care items such as soap, shampoo and toothpaste. Over 260 shoeboxes were garnered and donated by inspired UIW students. Shoeboxes were distributed to three local non-profits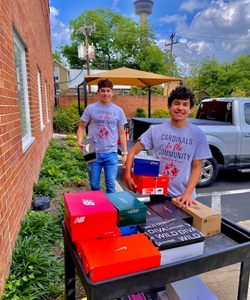 including the United Way of San Antonio and Bexar County, St. Vincent De Paul Society of San Antonio and Child Advocates of San Antonio (CASA).
The Center's and University's commitment to help our brothers and sisters beyond our campuses has long been evident as part of our collaboration with the four colonia communities serviced by the non-profit grass roots empowerment organization, ARISE of South Texas. Since 2015, the Ettling Center for Civic Leadership and Sustainability has conducted an annual summer education enrichment program and an annual health/wellness fair in December, which impacts over 4,000 families that are part of the ARISE service area. The Ettling Center paused all global mission trips through December 2021; thus, impacting much needed educational activities and health services to these residents in South Texas. Therefore, understanding the immediate health, wellness, nutritional and educational needs of the community, the two entities developed and implemented informational sessions via Zoom and Facebook Live beginning in Fall of 2020 and running through the Fall of 2021. To date, over 15 informational sessions have been conducted with over 4,875 members of the community attending and/or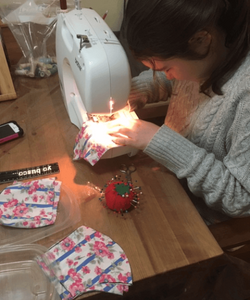 participating in the Facebook Live/Zoom events.
The various programs and activities I noted above do not include the 26,876 support/community service hours provided by our campus community at food banks throughout Texas and the nation, nor the donated diapers, canned goods, socks, clothes, and books that combined, provided an estimated value of more than $767,041 to our global community from February of 2020 through December of 2021. These profound contributions by members of our campus community echo the Sisters' original call to minister to a profound need, and we are blessed to follow their path.