UIW School of Physical Therapy Welcomes Associate Dean for Academic Affairs
January 28, 2022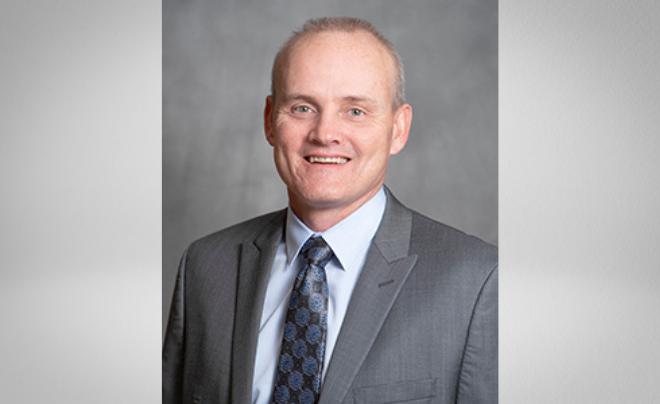 Stephen Goffar, PT, DPT, Ph.D., dean of the University of the Incarnate Word School of Physical Therapy, has announced Dr. Scott Shaffer as the school's associate dean for Academic Affairs.
"Shaffer is a recognized leader in physical therapy education and scholarship, and we are excited to see his influence on the growth of the Doctor of Physical Therapy (DPT) program and the emerging PT residencies," said Goffar.
Shaffer joined the UIW School of Physical Therapy faculty in 2021. He has extensive clinical, teaching, and research experience in neuromusculoskeletal assessment and treatment, including over 27 years of service as an Army physical therapist. His past positions include dean of the Graduate School at the U.S. Army Medical Center of Excellence, physical therapy consultant to the Army Surgeon General, and director and professor at the U.S. Army Baylor University Doctoral Program in Physical Therapy.
Shaffer earned his Ph.D. in Rehabilitation Sciences with a focus in Adult Neurologic Disorders from the University of Kentucky, an M.S.S. from the U.S. Army War College, an M.P.T. from Baylor University, and a B.S. in Biology from Nebraska Wesleyan University. He is a Board-Certified Specialist in Clinical Electrophysiologic Physical Therapy.
Shaffer has penned more than 30 peer-reviewed publications, provided more than 60 international and national research presentations, and served as an investigator on various grant-funded research projects; some of his clinical and research interests include neuromusculoskeletal evaluation/treatment electrophysiology assessment, injury risk screening, and health outcomes.