Faculty Spotlight: Dr. Amanda Kitten
January 21, 2022
Dr. Amanda Kitten, who has been an assistant professor of Pharmacy Practice at UIW for two and a half years, was recently named the residency program director for the Pharmacotherapy Residency Program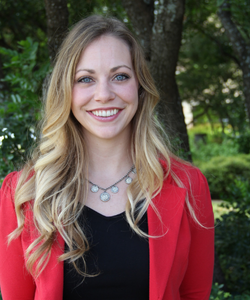 Dr. Amanda Kitten, assistant professor of Pharmacy Practice at the Feik School of Pharmacy, has been named the residency program director for the Pharmacotherapy Residency Program. We caught up with her to learn more about what her new role will include, her passion for teaching and more.
Q: Will you start by giving us a brief overview of the Pharmacotherapy residency program?
A: The Pharmacotherapy residency program is a two-year program that trains its residents to be excellent clinical pharmacists in various fields. The components of our program include clinical rotations, teaching, research, presentations, service and in-patient staffing. Our goal is to train well-rounded and highly competent clinical pharmacists.
Q: What will your role be as the residency program director?
A: I have many duties as residency program director, but my main responsibilities are to organize clinical rotations for our current residents, recruit for two new residents each year, and (my favorite) serve as a mentor to our residents. I also serve as the Research Seminar coordinator, ensuring that our residents get the best training in clinical research.
Q: You were named the 2020-2021 UIW Pharmacotherapy Residency Preceptor of the Year. How is that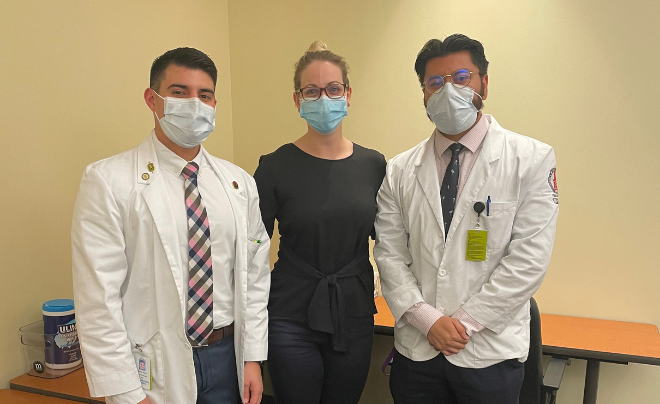 honor determined, and how did it make you feel to earn it?
A: The Preceptor of the Year award is chosen annually by our four residents. I was (and still am) a relatively new faculty member and preceptor, so I was actually a little surprised! But mostly, I was greatly honored. It was particularly special because I received the award right before I became the program director. It meant so much to know that the residents felt they could depend on me as a preceptor and mentor as I was preparing to step into the role of program director.
Q: What is your favorite part about teaching Pharmacy at UIW?
A: My favorite part of teaching at UIW is without a doubt the close-knit community. At the Feik School of Pharmacy, we call ourselves the "Pharmily." We have amazing students who love to interact with the faculty, and my fellow faculty members are true friends and mentors to me. I feel incredibly grateful to be where I am.
Q: Your advice to PharmD candidates encourages them to gain as much experience as possible, including volunteering, to learn how to communicate with people who are different from themselves.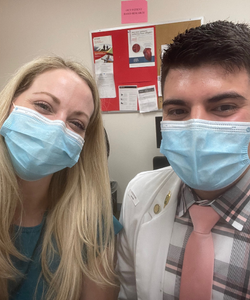 How does this program embody that piece of advice?
A: It is present in every way. Our mission is "advancing the quality of healthcare in diverse populations." Our students embody this in their student organizations, which consistently volunteer to provide health screenings and other resources to underserved communities. Additionally, most of our clinical faculty practice in healthcare institutions that serve the most vulnerable populations, like the uninsured and the elderly. Feik also recently received the Health Professions Higher Education Excellence in Diversity Award for our commitment to diversity and inclusion.
Learn more about the UIW Feik School of Pharmacy Pharmacotherapy Residency program