UIW Helps Bring COVID Vaccine to Underserved Area
April 9, 2021
UIW Helps Bring COVID Vaccine to Underserved Area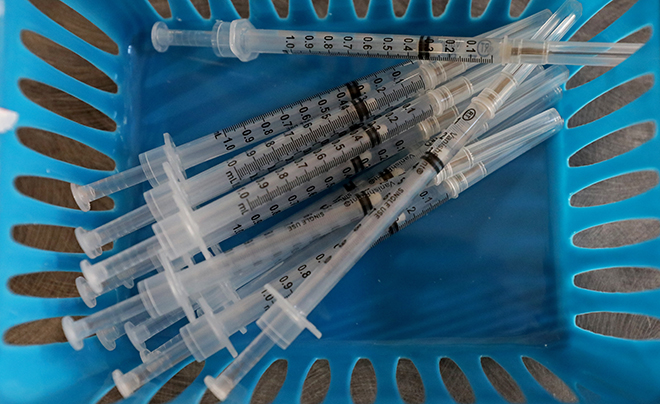 San Antonio – At least three dozen University of the Incarnate Word (UIW) students from the Ila Faye Miller School of Nursing, Feik School of Pharmacy and School of Osteopathic Medicine along with over 100 volunteers will participate in a COVID-19 mass vaccination clinic at Southside High School on Saturday, April 10, 2021 from 8 am to 5 pm. About 1,000 area residents have been pre-registered to receive the vaccine.
"The Sisters of Charity of the Incarnate Word, who founded UIW, came here after being called to help the sick during a pandemic. This is the type of service UIW was created to do," says Dr. Linda Hook, assistant professor, UIW Nursing and Health Professions. "Today we are grateful for the opportunity to continue that Mission to serve in one of the areas of San Antonio in most need of the COVID-19 vaccine."
The 1,000 doses of the Johnson & Johnson COVID vaccine were received through the San Antonio Metro Health District. Only one dose of this particular vaccine is required, which means that patients will not have to make a second trip for a second dose as is required with other vaccines.
"The fact that this is a single dose vaccine is important since many in our community have trouble with transportation and this is a rural area," says Southside Independent School District Superintendent Rolando Ramirez. "Because of our partnership with UIW, many people in our community will no longer have to wait for the life-saving vaccine and for that we want to thank the University."
The mass vaccination clinic will be staffed by UIW nursing, medical, and pharmacy students. The event is taking place in the Southside High School gymnasium and representatives from San Antonio Metro Health District will be on hand to feature various programs.