UIW Among Top-Ranked in Animation and Game Design
April 6, 2021
UIW Among Top-Ranked in Animation and Game Design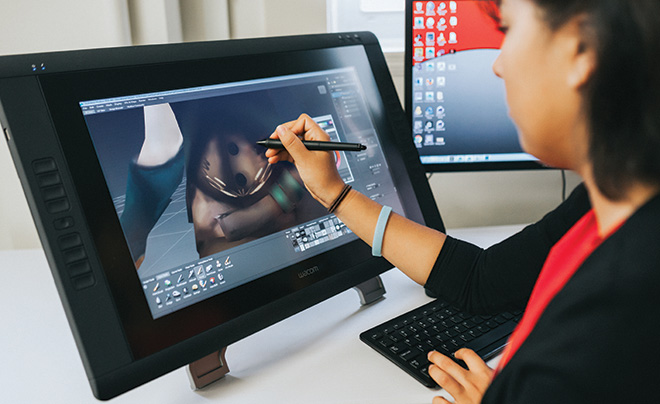 San Antonio – The University of the Incarnate Word (UIW) has been ranked among the tops in the state and nation in the categories of Animation and Game Design by the national website Animationcareerreview.com. The site ranked UIW number 4 in the category of Top Animation School Programs in Texas and ranked it number 24 in the nation in the category of Top 25 Schools and Colleges with Game Design BFA Programs.
The website highlighted the fact that incoming Freshmen take a core of four courses: Hard Surface Modeling, Organic Modeling, Principles of Animation and Game Engines to find where their interests lie and where they can succeed. The next three years are focused on "getting each student the best demo reel possible in their specialization area."
"It is always a blessing to be ranked among the best in any field," says Dr. Sharon Welkey, dean of the UIW School of Media and Design. "But this is truly a credit to our students and faculty who do all they can to keep up with the fast-changing world of animation and game design. The technology in this field changes like no other and it requires a special skill set to handle that kind of change. We are fortunate to have a team that allows us to keep up with the times and achieve this type of recognition."
Graduates of the UIW School of Media and Design have gone on to work in film and television and at such major companies as Sony, Naughty Dog, Rooster Teeth, Infinity Ward and others. 3D Animation and Game Design graduates have also found success in media, consulting, information technology and video game production companies.