UIW Theatre Honored with ATAC Globe Awards
December 3, 2021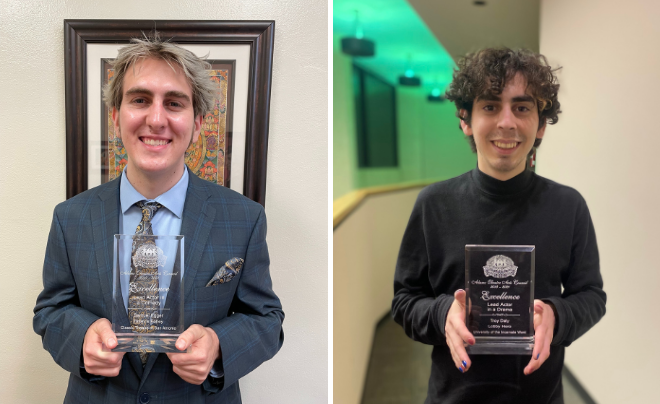 Faculty, staff, students and an alumnus of the UIW Theatre Department were recently honored with seven Globe Awards from the Alamo Theatre Arts Council (ATAC). The 30th Annual ATAC Globe Awards Gala honored local community and educational productions from the 2019 and 2020-2021 seasons in 25 categories.
UIW Award Winners
Mark Stringham, associate professor, received two awards for "Excellence in Direction" for Talley's Folly and Lobby Hero.
Junior Theatre major Troy Daly was awarded for "Excellent Lead Actor in a Drama" for his performance in Lobby Hero.
Senior Theatre major Samuel Egger earned an award for "Excellent Lead Actor in a Comedy," for his performance in Talley's Folly.
Alumnus Tyler Cozart received the honor for "Excellence in Lighting Design" for his work on Lobby Hero.
Yesenia Tafur, costume shop supervisor, was honored for "Excellence in Costume Design of a Play" for Lobby Hero, while her work in Talley's Folly received the award for "Excellent Production of a Comedy."
"It's amazing to have my work recognized for something so long ago," said Egger. "But I think that just shows how the message we were trying to create with Talley's Folly still resonated long enough to be recognized,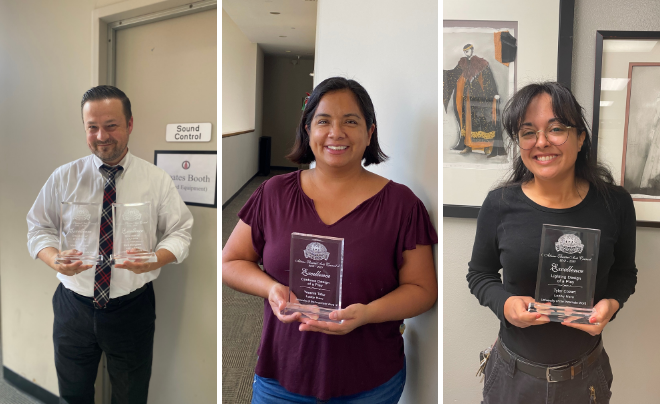 even a year and a half after. I'm really grateful that it was able to reach and sustain inside people for so long."
The Alamo Theatre Arts Council's mission is "to recognize and celebrate the work of our local theater artists and to stimulate and encourage the pursuit of excellence in artistic and production standards."
Visit the Alamo Theatre Arts Council
for more information and pictures.