UIW Selects New Dean of the Rosenberg School of Optometry
December 1, 2021
Dr. Sandra Fortenberry Selected after National Search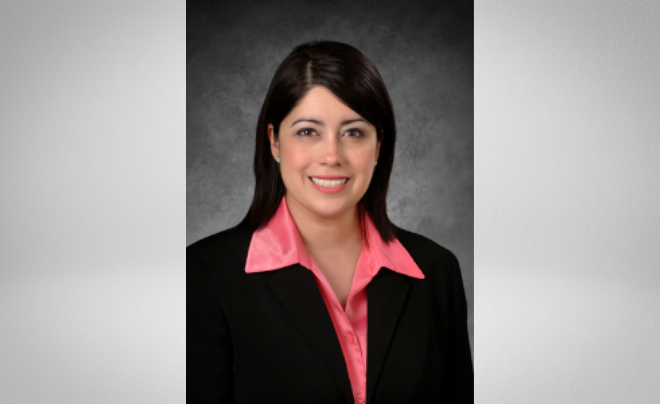 San Antonio – After a national search, the University of the Incarnate Word (UIW) is pleased to announce that Sandra Fortenberry, OD, FAAO, has been selected as the next Dean of the UIW Rosenberg School of Optometry (RSO).
Fortenberry joined UIW in the Spring of 2010 as part of the founding faculty at the Rosenberg School of Optometry and is currently Assistant Dean for Professional Advancement and Associate Professor. She earned a Bachelor of Science in Biology from Abilene Christian University, and a doctorate degree in optometry (O.D.) from the University of Houston where she also completed a post-graduate residency in community-based family practice. Fortenberry was elected to the Board of Trustees of the Texas Optometric Association (TOA) in 2012 and 2015 and served on the TOA Executive Leadership committee for 5 years, eventually serving as President. She is a Fellow of the American Academy of Optometry and the American Optometric Association awarded her the Young Optometrist of the Year in 2013.
"Over the course of her career, Dr. Fortenberry has demonstrated grit, passion and dedication to advance her profession." says Dr. Caroline Goulet, associate provost of UIW Health Professions. "We are thankful that she has agreed to take on this new role and we look forward to the continued success of the UIW Rosenberg School of Optometry. Our sincere thanks go out to the search committee chaired by Dr. David Maize and to all who participated in the interview process."
"I am thankful to have been at RSO from the beginning," says Fortenberry. "It really is a part of my soul. I hope that my contribution to this university and the optometry school will continue to benefit the students and the faculty as we raise our education to the next level of excellence. My vision is to promote optometry and advocate for the highest level of education to equip graduates with service and leadership in optometry. I am incredibly humbled and thrilled to be in a position to impact optometry education and to elevate UIW and RSO."
Dr. Fortenberry will assume her new position on June 1, 2022.